North Dakota State Capitol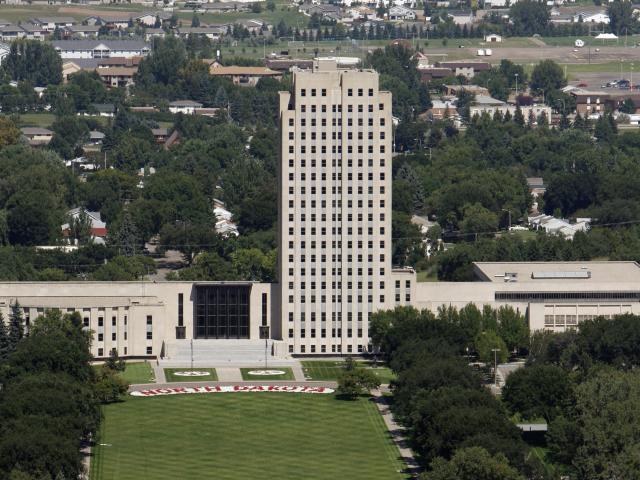 Visitors to the capitol will find a unique blend of prairie-themed Art Deco styling. Designed in monumental scale with majestic proportions, visitors will see chandeliers representing heads of wheat; ceiling lighting representing the sunrise, moon and stars; and bronze elevator doors depicting the history of life on the prairie. The observation deck provides a 360-degree view of the Bismarck Mandan area. The grounds are equally spectacular with many monuments and statues, as well as an arboretum with more than 75 types of trees.
All Features
General Information
Hours of Operation
Monday - Friday. 9, 10, 11:00 am, 1, 2, 3:00 pm.