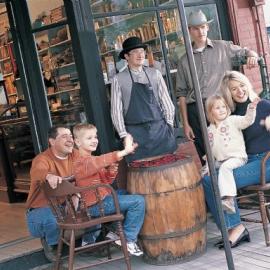 Interstate 94 Tour
From the pancake-flat Red River valley in the east, through rolling hills of the central part of the state and finally the rugged Badlands of the west, experience all of North Dakota.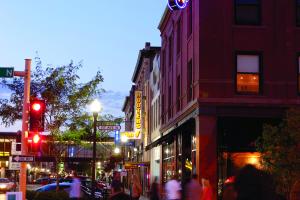 Downtown Fargo
An arts and entertainment hub. Check out the Plains Art Museum, Fargo Theatre and dozens of shops and galleries in the downtown area.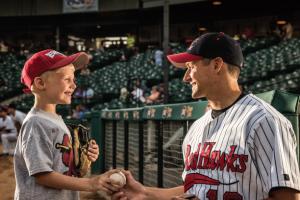 Baseball Fever
Visit West Acres Mall to see the museum to Roger Maris, who set (and many say still holds) the single-season home run record. Catch a RedHawks American Association game at Newman Outdoor Field.
Bonanzaville
Collection of 43 buildings and 400,000 artifacts on 12 acres that interprets history and cultural heritage of the Red River Valley.
West Fargo, ND
United States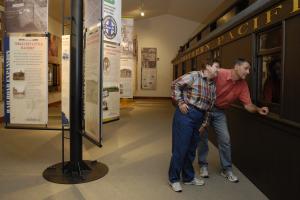 Rosebud Visitors Center
Find items linking the city's past with the present, like a Union Pacific superintendent's rail car.
Valley City, ND
United States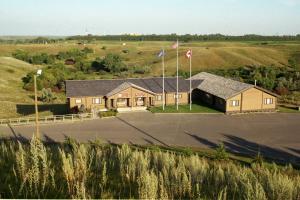 National Buffalo Museum
Center dedicated to telling the story of the great herds of bison that once roamed the surrounding prairie. See a live sacred albino bison and the World's Largest Buffalo statue. 
Jamestown, ND
United States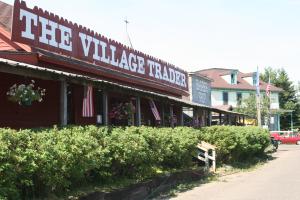 Frontier Village
Original buildings from several townships placed together to bring a pioneer town to life.
Jamestown, ND
United States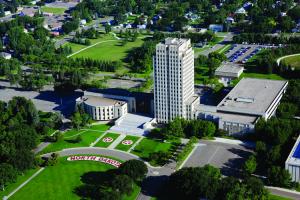 Bismarck-Mandan Area
Take a historical tour of the area with stops at the State Capitol and North Dakota Heritage Center and State Museum, On-A-Slant Mandan Indian Village and Fort Abraham Lincoln State Park. Click here for more.
Bismarck, ND
United States
Enchanted Highway
Marvel at giant metal sculptures between Gladstone and Regent. Some of the more notable attractions are Geese in Flight, Pheasants on the Prairie, Fisherman's Dream and Tin Family.
Gladstone, ND
United States
Dickinson Museum Center
Museum complex with features related to the history of southwest North Dakota.
Dickinson, ND
United States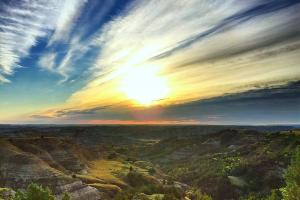 Theodore Roosevelt National Park South Unit
Look for bison, elk, wild horses and more in the scenic national park named for the president who championed conservation.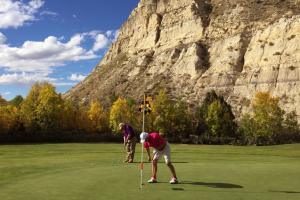 Bully Pulpit Golf Course
Tee it up on one of Golf Digest's favorite courses, laid out in the Badlands and along the Little Missouri River.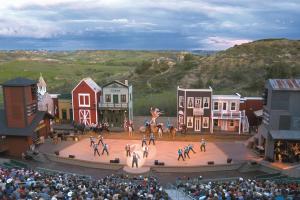 Medora Musical and Pitchfork Fondue
These go hand-in-hand. First, grab a fondue steak dinner, then make your way to the Burning Hills Amphitheatre for a night of song and dance in the bluffs above Medora.
Cowboy Hall of Fame
A museum honoring cowboys, Native Americans, farmers, ranchers and the Northern Plains horse culture.
Chateau de Mores
When the Marquis de Mores wanted to build a house for his wife, Medora, he spared no expense. Take a tour of 1800s western opulence.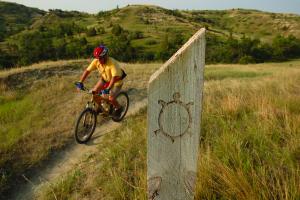 Maah Daah Hey Trail
From Watford City to Amidon, 144-mile single-track through a variety of Badlands terrain was named an EPIC Ride by IMBA.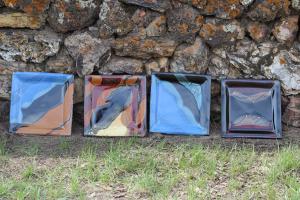 Prairie Fire Pottery
Studio of potter Tama Smith, whose works are inspired by North Dakota nature.