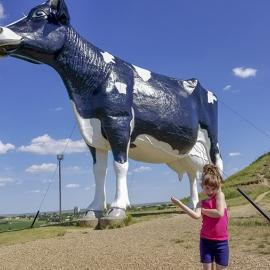 12-Pack of Classic Americana in North Dakota
Every state has its quirky or unique brand of "roadside" art. These photo stops are fun, distinctive and say a lot about the area in which you find them. North Dakota's top roadside art happens to be animals of mythic proportions. When traveling around the state, take a few minutes to check out these larger-than-life attractions.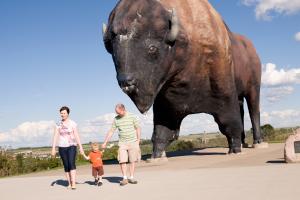 World's Largest Buffalo
404 Louis L'Amour Lane
Jamestown, ND 58401
United States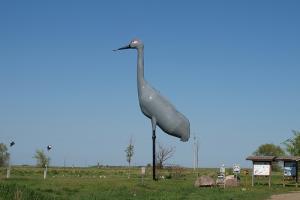 World's Largest Sandhill Crane
The magnificent Sandy (World's Largest Sandhill Crane) sculpture stands 40 feet high in a park of native and non-native plants and grasses.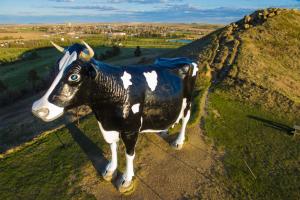 Salem Sue
The "World's Largest Holstein Cow," built to honor the dairymen of the area, is 38 feet high and 50 feet long, and is visible for five miles.
North Eighth Street
New Salem, ND 58563
United States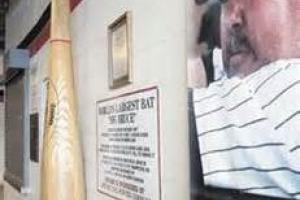 World's Largest Wood Baseball Bat - Big Bruce
Check out this Guinness Book of World Records' official record of the World's largest baseball bat. Located at Newman Outdoor Field, home of the Fargo-Moorhead RedHawks.
Rusty, the two-ton Turtle
Tommy Turtle Statue
The area's local mascot. Tommy the Turtle is the world's largest snowmobile-riding turtle. Sitting on his snowmobile, he is over 26 feet tall.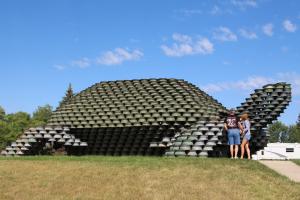 W'eel Turtle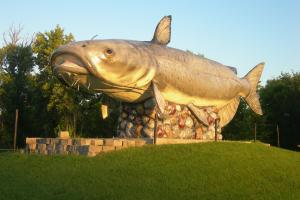 World's Largest Catfish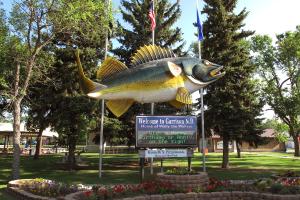 Wally the Walleye
Garrison, the "Walleye Capital of the World" is home to the 26-foot fiberglass statue that represents the great walleye fishery at nearby Lake Sakakawea.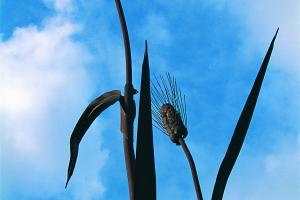 Wheat Monument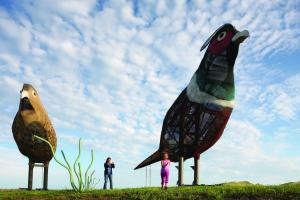 Enchanted Highway
The Enchanted Highway is a 30-mile drive from Interstate 94, Exit 72 to Regent. The road is lined with giant metal sculptures, including the awe-inspiring Geese in Flight at Exit 72. The amazing trip includes Tin Family, Fisherman's Dream, Pheasants on the Prairie and more.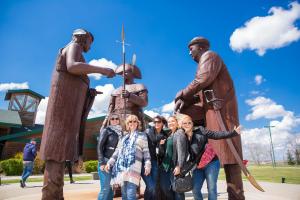 Lewis and Clark Interpretive Center