Rugby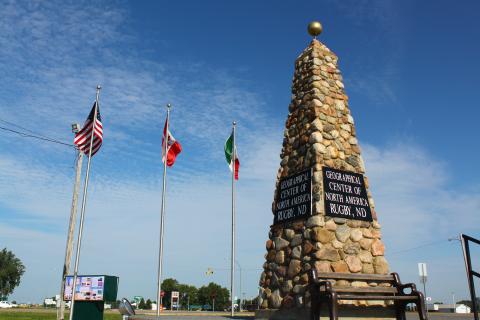 Rugby has long considered itself the geographic center of North America. While that has recently come up for debate, there is no doubt that the north-central North Dakota town is a hub of activities and attractions, beginning with the monument that proclaims Rugby the Geographic Center of North America. The center is marked with a monument or cairn that is pyramid form in shape. It is 21 feet high, 6 feet wide at its base, and setting on a heart shaped foundation. Nearby is the Northern Lights Tower, a monument honoring the Aurora Borealis, which dance through the night skies.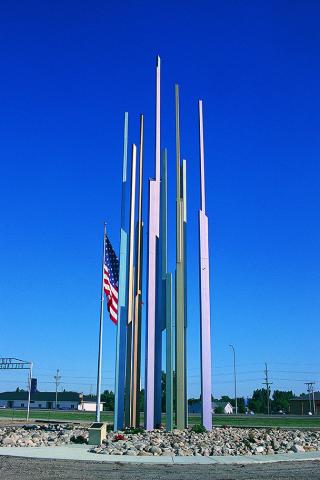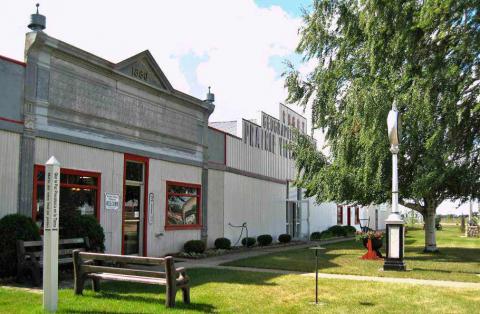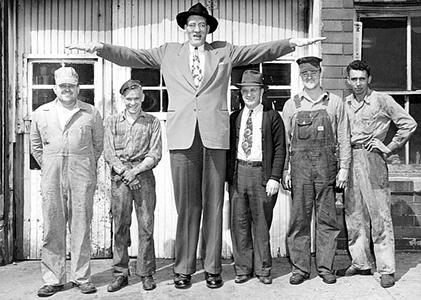 Learn more about the history of the town and the area at the Prairie Village and Museum's 23 historic buildings and exhibition halls. Want to know more about one of the world's tallest men, Clifford Thompson? He's here.
Other sites to see include the Victorian Dress Museum, Niewoehner Bell Tower and the Pierce County Courthouse. After seeing the sites, take the clubs to the Rugby Golf Course for a quick nine holes before heading downtown. There you can dine at Third Street Station or stop at Coffee Cottage Cafe for dessert or Solid Ground Coffee Cafe for a latte.
Afterward, stroll around town and be sure to visit the Brown Lantern Gift Shop, check out the unique creations at The Farmer's Wife Cakes and Cindy's Country Cupboard gifts.
If getting down and dirty is more your style, visit nearby Slavic Heritage Farm.