Ringling Brothers Circus Memorial
Get In Contact
Ringling Brothers Circus Memorial ,
182nd Avenue SE
Riverside Cemetery,
Copy Address
| Address copied to clipboard
On June 10, 1897, the Ringling Brothers Circus was setting up for an evening show in Wahpeton. The weather was rainy with thunderstorms. As the tent was raised, a bolt of lightning struck on of the main poles. 
Circus workers Charles Smith and Charles Walters were killed instantly, another man died a year later from his injuries and three others severely stunned. A dozen employees and performers were knocked to the ground unconscious. Fellow employees revived them by pounding on their feet and palms.
Walters and Smith are buried in Riverside Cemetery, south of Wahpeton on 182nd Ave. SE.
The monument, erected on the graves of these two gentlemen, is an exact replica of the stricken post, including a rope and chain similar to the one the men were using to hoist the big top.
Every history buff will want to make this stop.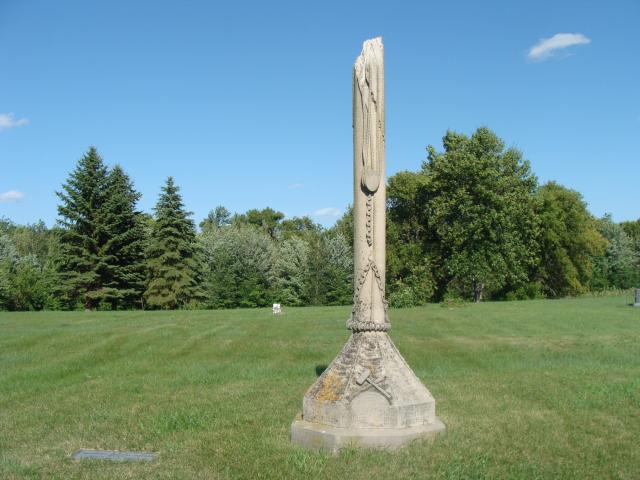 All Features
General Information

Family-Friendly,
Free Admission