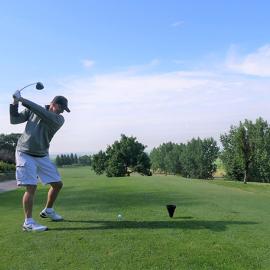 Top 9-Hole Rural Golf Courses to Experience
Sometimes the rural experiences can rival the big city experiences. Test your skills at these unique, and challenging golf courses that have been rated as some of the top rural golf courses to tee off at in North Dakota!
Rural 9-hole golf courses typically feature smaller greens, and minimal obstacles, but these courses are the exceptions to that rule. The courses are designed to provide a challenge for skilled players, with a variety of shots required for success. They are well-maintained, and have affordable green fees. After a fun and challenging game, be sure to stop in the clubhouse to grab a bite to eat and a refreshing drink.