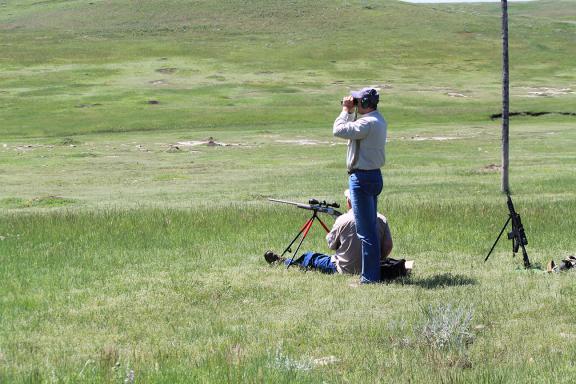 Prairie Dog Hunting
Landowners welcome hunters in effort to avoid overpopulation
Prairie dogs are those little barkers found in abundance in western North Dakota. The prairie dog "towns" in Theodore Roosevelt National Park entertain visitors along the park's scenic drives.
It's when the populations of the little creatures exceed the limits at which their environments can sustain them that they run into trouble. Disease and die-offs can follow. So the numbers must be controlled.
One way is through prairie dog hunting. Landowners in areas with exploding populations welcome hunters to help thin out the numbers.
Prairie dogs are found mostly west of the Missouri River in western and southwestern North Dakota. They are found in the greatest numbers in two primary ranges: the Little Missouri National Grasslands complex and the Standing Rock Complex.
The Little Missouri Complex runs from McKenzie County on the Montana border east into Dunn County and south into all the way to the South Dakota state line. The Standing Rock complex begins on the west side of the Missouri River encompasses much of Sioux, Grant and Morton counties in far south-central North Dakota.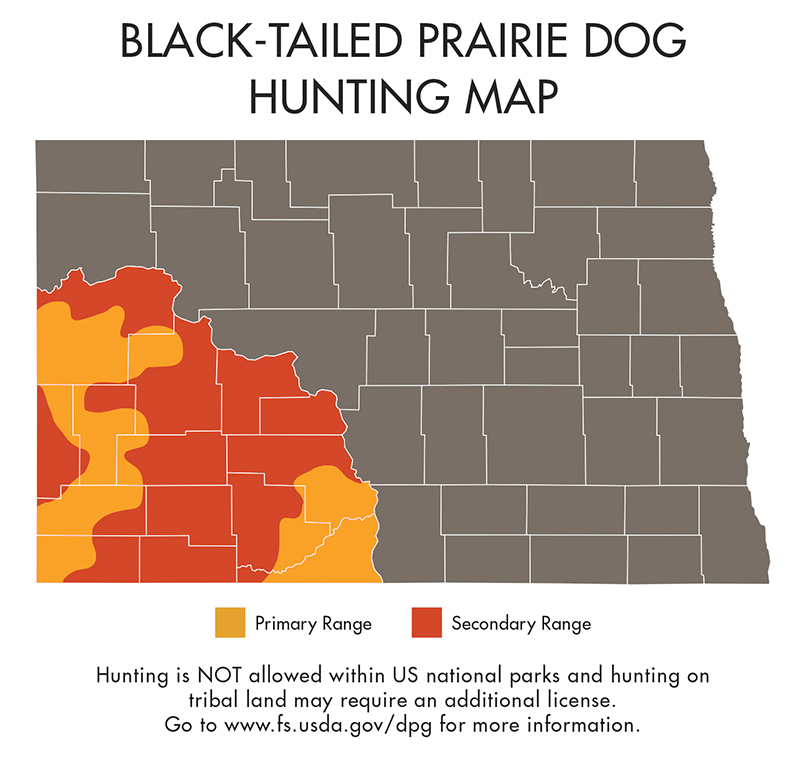 Landowners in these areas welcome prairie dog hunters as a way to control overpopulation.
Go to the Game and Fish Department website for more information. Click here for a detailed map.