King's Guest Ranch
Get In Contact
King's Guest Ranch ,
14625 Plumely Draw Road,
Copy Address
| Address copied to clipboard
King's Guest Ranch is a great place to stay with or without horses. What makes us different is that we offer a private experience for our guests away from all the tourists and hussle and bussle of town. Yet we are only an easy 8 mile drive to town to all the tourist attractions. A bonus is the drive to town is spectacular. Guests often say the views on the ranch rival those of the national park. In 2022, we were voted Airbnb's most unique stay in ND. It's a wonderful way to experience the peace and tranquility the North Dakota Badlands have to offer. This is a photographer's dream, so bring your camera! In the spring, wild flowers can be spectacular. Summer brings breathtaking sunsets and sunrises, and fall colors are amazing. This is a bird-watcher's paradise with a variety of birds to include Western Meadowlark, Mountain Bluebirds, Magpies and Grouse to name a few. Other wildlife in the area includes deer, elk, coyotes, antelope, bighorn sheep, and turkeys and in Theodore Roosevelt National Park, you might spot a herd of wild horses or bison. We are only one mile from the Plumely Draw trailhead of the Maah Daah Hey so we are a perfect place for back county bikers too. In the fall, it's a great opportunity for hunters to wake up and hunt out your front door. We have also had several honeymooners, small weddings and family reunions. The photo opportunities on the ranch for weddings are out of this world.
Our property is adjacent to thousands of acres of state and federal land just waiting for you to explore. For hikers and horseback riders there are opportunities for whatever your comfort level is, minutes from our front door. When you're done riding, we have nice corrals for your horses. You have a private driveway so if you are looking for seclusion this is a great place for you. We rent a camper for a lodging opportunity or you can rent a space to park your camper. The camper sleeps four (1 queen bed and 1 full size fold out couch). It has central air and a fully functioning kitchen. We welcomes kid and pets. We charge $125 per night for 2 people and $150 for 3 to 4. We provide a picnic table and table-top grill. If you have horses, they are penned near you.

We rent horse corrals ($10/night/horse). We have large corrals you can rent and put several horses in or we have individual 14x14 pens. These pens have shade. We provide large water buckets, hoses, wheel barrels, forks, etc. so you don't need to bring those items. If I'm available, I would be happy to show you around so you learn all the fun places to ride. Lots of riding with no need to trailer.
If you have your own camper, we can rent you a spot instead of using ours. The pictures show the camper, the large horse corral for rent and some scenery right out your front door. These pictures were taken from our property. The one with the camper shows the yard visitors use. It is the area inside the wooden fence. You can also see the horse corrals in relation to the camper. There is lots to do here for bikers, hikers, sightseers and horseback riders. If our campers aren't rented we will also rent out the hookups and you can bring your own camper for 35/night.
Call or email for more details. 701-623-5364 or [email protected] or go to my Facebook page - King's Guest Ranch LLC. - for more info and pictures.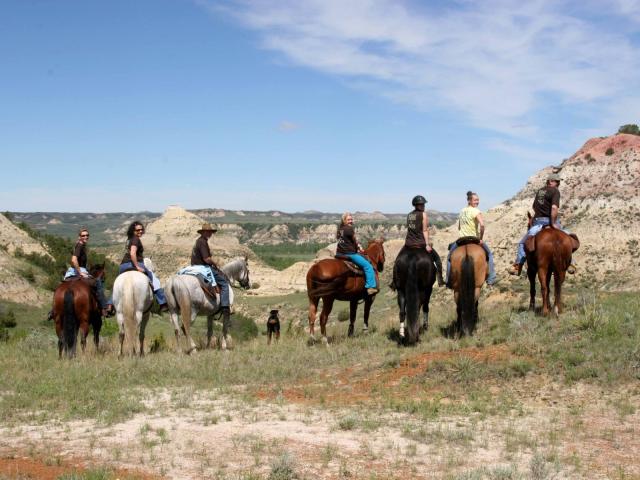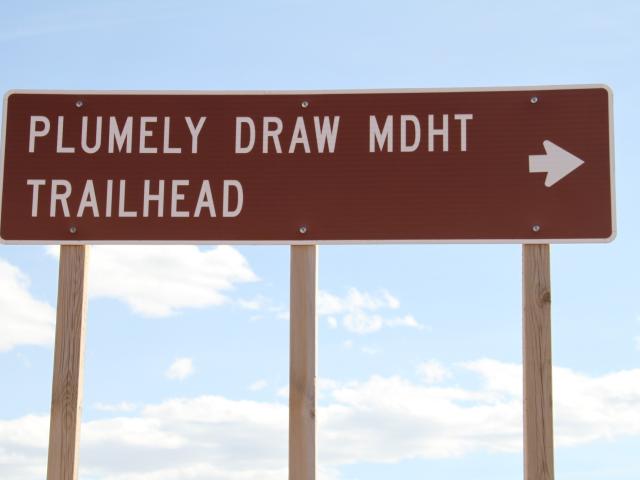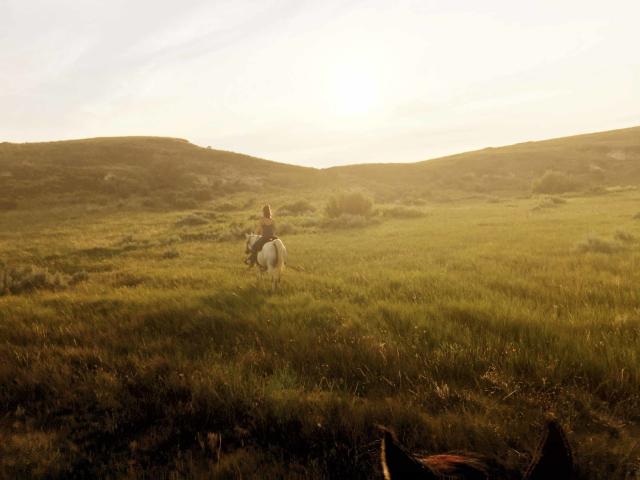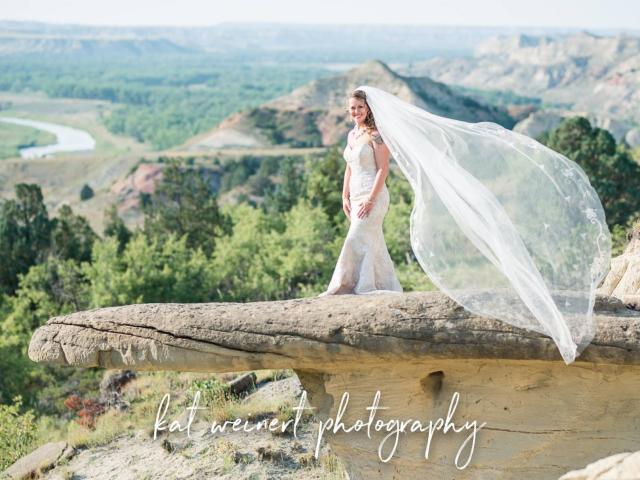 All Features
Availability

By Appointment Only,
Open Hunting Seasons,
Seasonal
Camping Amenities

Electricity,
RV Sites,
Sewer,
Showers,
Tenting,
Water
Facility Amenities

Exercise/Fitness Facilities,
Restrooms,
WiFi Available
General Information

Family-Friendly,
Pet-Friendly,
State Health Department Certificate No.
Group & Meeting Information

Advance Reservations Required for Groups