Whitestone Hill State Historic Site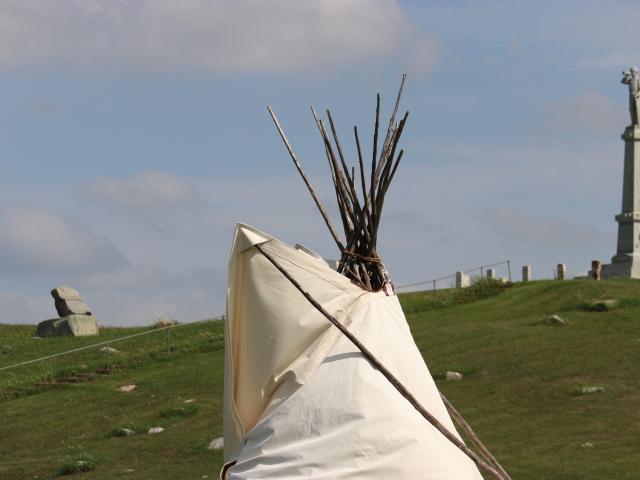 Whitestone Hill State Historic Site is a place of remembrance for the 100 to 300 people who were massacred here in early September, 1863. Whitestone was a seasonal home and sacred place for the Iháŋktȟuŋwaŋna (Yanktonai) and other Dakota and Lakota groups. Over several hours in the late afternoon of September 3, soldiers under the command of General Alfred Sully approached Whitestone in three separate units. One of them, possibly acting without orders, began firing on the fleeing men, women, and children. Today the site features a 1909 monument to the US soldiers who died, a smaller 1941 monument to the Native people who died, and two WPA stone shelters.
All Features
General Information
Hours of Operation
For current hours, visit www.history.nd.gov/historicsites/whitestone.