National Buffalo Museum & Gift Shop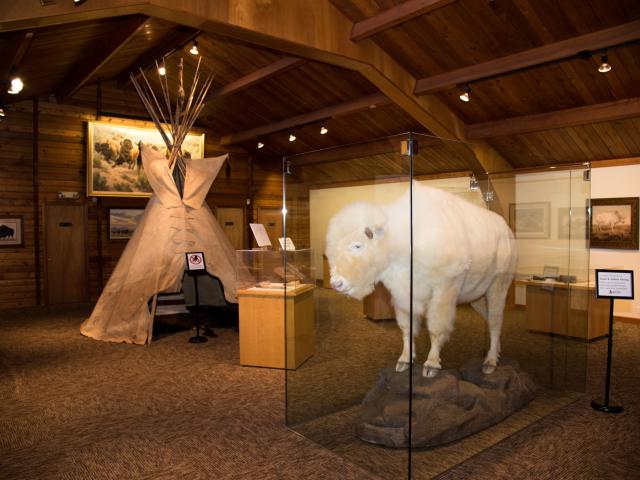 The National Buffalo Museum is a non-profit educational organization devoted to the cultural and natural history of bison and the prairie. Discover the North American bison through interactive and rotating exhibits about the natural history, cultural significance, and ecological impact of the United States' national mammal. Learn about the bison's near extinction and the work continuing today to restore the species. The Museum's Store features unique bison related items. The museum maintains two bison herds, located on either side of Interstate 94. On-site Level 2 32-amp automobile charging station during business hours.
All Features
Cost of Admission
Admission
$8 Adults; $6 Senior Citizens, Active Military, Children 5-14; Free Children under 5
Discounts
AAA
1
Military
1
Senior Citizen
1
General Information
Hours of Operation
Memorial-Labor Day, 10 a.m.-6 p.m., 7 days/week; Off season, Monday-Saturday 10 a.m.-5 p.m.