International Peace Garden
Get In Contact
International Peace Garden ,
10939 Highway 281,
Since 1932, nestled in the Turtle Mountains of North Dakota and Manitoba, the International Peace Garden is one of the continent's most symbolic and scenic attractions. Thousand of tourists flock to this unique tribute to peace and friendship between the people of the United States of America and the people of Canada.
The garden encompasses 2,300 acres of natures beauty, two pristine freshwater lakes, scenic hiking and driving trails, wildflowers, waterfalls, and a large variety of North American birds and animals. Modern and rustic camping facilities are available, as well as facilities for hosting weddings, conventions, and reunions. Last, but not least, is the phenomenal Formal Garden.
Words cannot express the beauty, pride and peace many experience as they gaze over this impressive garden of more than 155,000 flowers in displays tucked in the terraces and walkways of the garden. The therapeutic sounds of flowing waters can be heard throughout the garden in various capacities. The American and Canadian floral flag displays are the only two floral displays throughout the garden, which remain the same every year. The working 13-foot floral clock displays 2,000 to 2,500 flowers each year depending on the design. Repeated with many gardens of shrubs, annuals and perennials in the Sunken Garden Area is the octagonal design of the reflecting pool. The Sunken Garden Area was recently enhanced with the newly added gardens. Peace rings in the International Peace Garden every inch of its being.
Every 15 minutes and on the hour, the lovely tones of the chimes can be heard from the Carillon Bell Tower. Peace Poles, presented by the Japanese government, in which, "May Peace Prevail" is written in 28 different languages. The Peace Chapel is the only building straddling the US and Canadian Border. The chapel features dozens of quotes from "People of Peace" etched into beautiful fossil embellished limestone walls. In the truly inspirational Garden's Chapel lies open a book of remembrance, displaying the names of the victims of 9/11. The 9/11 Memorial Site, of twisted girders rescued from the World Trade Center devastation, are at rest, a symbol of peace and democracy. The International Peace Garden, "Like No Other Place on Earth," is a perfect and memorable retreat, where people and nature meet.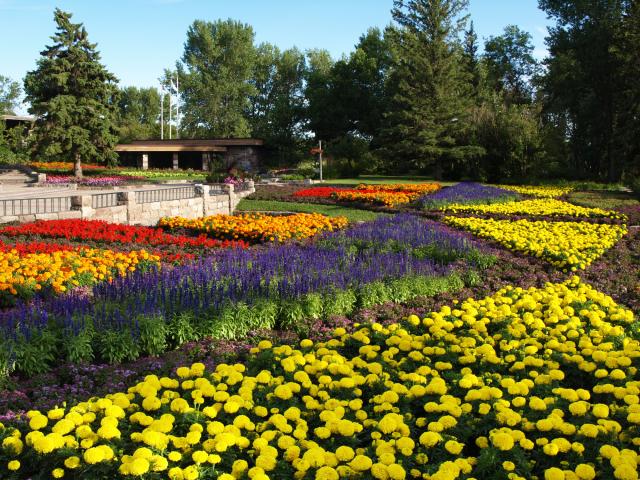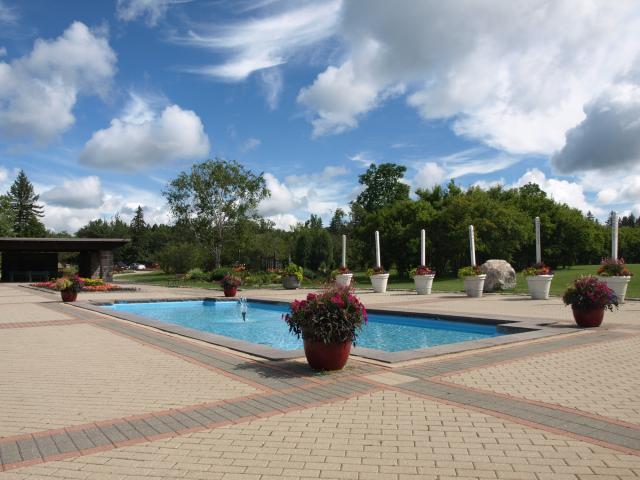 All Features
Activities

Guides Available,
Self-guided Tours
Camping Amenities

Electricity,
RV Sites,
Tenting,
Water
Facility Amenities

Restaurant on site,
Restrooms
General Information

Family-Friendly,
Pet-Friendly
Group & Meeting Information

Accommodates Tour Groups,
Advance Reservations Required for Groups,
Group Rates Available