Ronald Reagan Minuteman Missile State Historic Site
Get In Contact
Ronald Reagan Minuteman Missile State Historic Site ,
555 113 1/2 Ave. NE,
Copy Address
| Address copied to clipboard
The Ronald Reagan Minuteman Missile State Historic Site actually consists of two sites telling the story of the Cold War years in North Dakota. They are the Oscar-Zero Missile Alert Facility and the November-33 Launch Facility. They are the last remnants of the 321st Missile Wing, a cluster of intercontinental ballistic missile launch sites that were spread over a 6,500-square-mile area around the Grand Forks Air Force Base. The Oscar Zero Launch Control Center and the November-33 Missile Facility played an integral part in the Cold War in North Dakota and the world. This site is the last launch control center intact with the top-side of November 33 missile facility left intact.
Visitors to Oscar-Zero will be given a guided tour of topside facilities and will learn how the facility managers, security forces, maintenance teams, and cooks lived their daily lives at the MAF. Guests may also choose to be guided down the elevator shaft to the underground Launch Control Equipment Building and Launch Control Center, where they will see firsthand the front lines of the United States' strategy of nuclear deterrence. They will be able to step behind the concrete blast door and witness the equipment that could have been used by the missile crews to launch nuclear missiles. At November-33 visitors will see the topside of a launch facility, including the massive launch closure door which once protected a missile, an imposing security fence, the electronic security system, and the ventilation systems that served the underground equipment buildings. The topside appears exactly as it did during its existence as an active launch facility.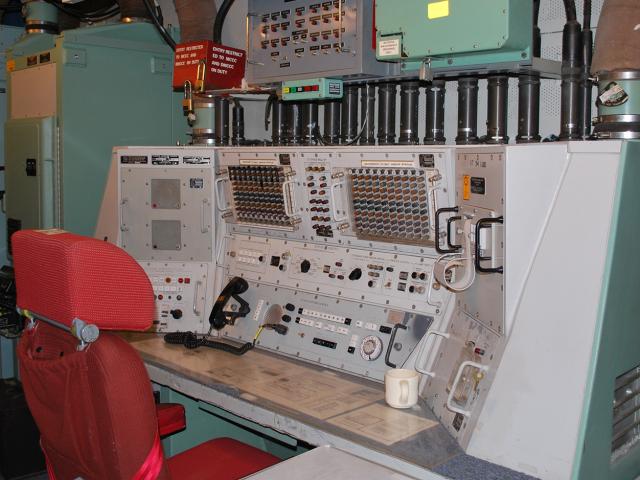 All Features
Accessibility

Accessible Entrance,
Wheelchair-accessible Parking,
Wheelchair-accessible Restrooms
Availability

By Appointment Only,
Open Year 'Round,
Seasonal
Group & Meeting Information

Accommodates Tour Groups,
Advance Reservations Required for Groups,
Group Rates Available