Langdon
The city of Langdon is considered the western gateway to North Dakota's Rendezvous Region. This area is rich in natural beauty; an outdoor playground for those who enjoy spending time in nature.
The Pembina Gorge is nearby. The area is filled with hiking, biking and ATV trails and the Pembina River flows lazily through the heavily forested gorge just south of the U.S.-Canada border.
If less-strenuous activities are your thing, bowl a few games at Northland Bowl or tee it up at Langdon Country Club.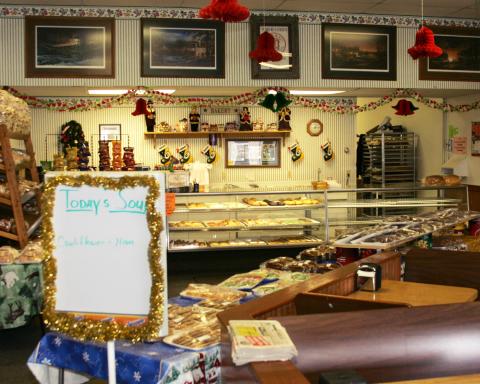 With all of that running around, a person is sure to work up an appetite. For those, the Bread Pan Bakery awaits. If you don't want to be bogged down by a heavy meal, the Bread Pan offers sandwiches, caramel rolls and other baked good to recharge the batteries. Or for something more filling, stop in for home cooking at the Country Inn or Sporty's Bar and Grill.
After topping off the tank, take a few minutes to stop at Sew On and Sew North or Knit Happens to see if there are classes, like making baby blankets or kids' sewing.
If you happen to be in Langdon between Friday and Monday, catch a first-run film at the Roxy Theatre. Built in 1936, the theater is listed on the National Registry of Historic Places.
History buffs will also be excited by the Cavalier County Museum's historic Catholic church made of native rock, log cabin, one-room school house, caboose and historic Main Street.
When it's time to unwind, head up to Mount Carmel Recreation Area north of town, where you can boat, fish, swim and camp. Or for more luxurious accommodations, book a night at Moose Creek Lodge, where you can get away to enjoy an abundance of wildlife, including eagles, turkeys, deer, elk, coyotes and moose.