Hazen-Beulah
Beulah and Hazen. Separated by just nine miles, these two prospering towns in what is known as the "powerbelt" region of North Dakota are flourishing. They share a high school hockey team but field they own successful programs in other prep sports. They are unique, but different.
To get a feel for the history of the area, visit the Mercer County Museum in Beulah to learn of the early settlement days by Norwegian, Swedish, Irish and Germans from Russia. Then take a walk on the wild side at the Pfennig Wildlife Museum, which features 175 mounted animals from around the world.
From Beulah, visitors can get a good look at why they call this area the powerbelt, with many power plants and mines visible in all directions. Tours are available to those who want to see what it takes to keep the lights on.
Several unique dining options are available at Fanatic's Sports Bar and Grill, Country Kettle, Jimmy's Pizza and Southside Diner to name a few. In Hazen, Sue's Café and Bison Bar and Grill can fill your tank and send you off to nearby Knife River Indian Villages National Historic Site at Stanton.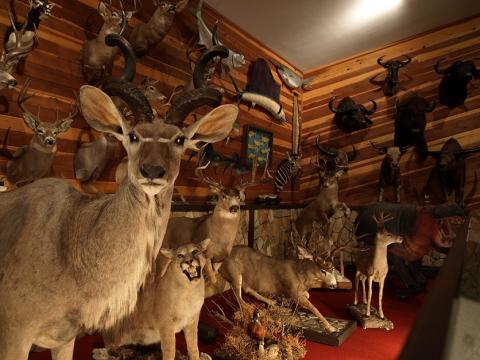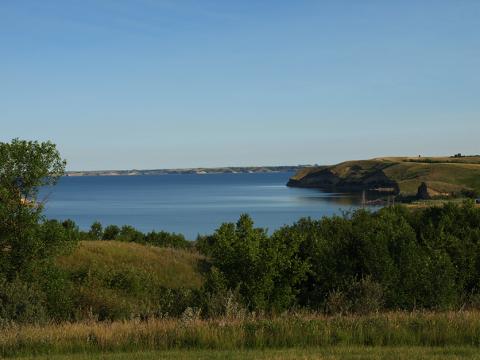 Recreational opportunities are everywhere. Nearby Lake Sakakawea is a summer playground with lodging, boat docks and lake access at Hazen Bay and Beulah Bay recreation areas. There are two golf courses in the area. Hazen Golf Club and Black Sands Golf Course in Beulah.
Every fall Hazen hosts a Harvestfest with a parade, inflatables, quilt show, carnival games, vendor blender, Fleischkuekla fundraiser, kite festival, food trucks, rides and rib class car show, to a free street dance, golf tournament, hay ride and beer garden. There is something for everyone.
Click here for more things to see and do in Hazen-Beulah