Lake Metigoshe State Park
Get In Contact
Lake Metigoshe State Park ,
2 Lake Metigoshe State Park,
Copy Address
| Address copied to clipboard
The Lake Metigoshe area was home to several Native American tribes, including the Blackfoot and Hidatsa, and later the Assiniboine and Chippewa. The lake takes its name from the Chippewa phrase, "metigoche washegum," or "clear lake surrounded by oak trees."
The history of Lake Metigoshe State Park can be found in the Great Depression of the 1930s, and President Franklin Delano Roosevelt's "New Deal" programs. Intended to provide economic relief to the nation's unemployed, the programs included the Civilian Conservation Corps (CCC), Federal Emergency Relief Administration (FERA), Works Progress Administration (WPA), and the Public Works Administration.
In July of 1934, construction of a transient work camp began on a section of state-administered school land just east of Lake Metigoshe, funded with a grant by the Federal Emergency Relief Administration. Transient camps were used to house the thousands of unemployed left homeless by the Great Depression, providing shelter, food, clothing and medical care in exchange for work on nearby conservation projects.
The camps at Lake Metigoshe and one south of Bismarck were the two largest transient camps in North Dakota. Rustic-style log and masonry buildings were constructed on the site. The FERA program was dissolved in late 1935 and transient workers were sent to work on federal projects elsewhere in the state.
The park itself was formally established by the 25th North Dakota Legislative Assembly and approved by Governor William Langer on February 17, 1937. Roadwork, landscaping and additional improvements to the transient camp buildings were undertaken through a WPA project in 1938.
Today, the lake is noted for its northern pike, walleye and perch. The rolling hills, aspen forests and small lakes attract nature and photography lovers to the area to capture these sights on film. The Old Oak Trail, a National Recreation Trail, is found within the park boundaries.
The park has both modern and primitive camping, as well as picnicking areas. A beach, boat ramp and courtesy fishing docks are also on-site. There are group dormitories, kitchen and meeting facilities and year-round cabins available for rent. During the summer season, kayaks and canoes are available to rent. No boat? No problem! There are brand-new 20-foot pontoons ready for reservations at Lake Metigoshe! Make your reservation here.

Winter provides opportunities for snowmobiling, cross-country skiing, skating, sledding and ice fishing. The park offers both snowshoe and cross-country ski rentals. The snowmobile trail within the park connects with over 250 miles of groomed trails throughout the Turtle Mountains.
This area truly is a four season playground!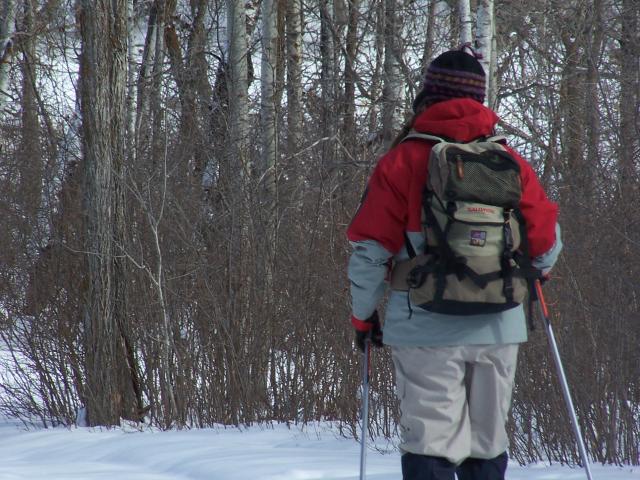 All Features
Accessibility

Partially Paved,
Service Animals Allowed,
Wheelchair-accessible,
Wheelchair-accessible Parking,
Wheelchair-accessible Restrooms,
Wheelchair-accessible Seating,
Dirt/Crushed,
Passenger Drop-off/Pick-up,
Paved
Activities

Equipment Available for Rent,
Instruction Available,
Self-guided Tours
Facility Amenities

Boat Dock,
Boat Ramp,
Fishing,
Restrooms,
Trails
General Information

Family-Friendly,
Pet-Friendly
Group & Meeting Information

Advance Reservations Required for Groups
Parking

Parking Lot,
Street Parking