Waterfowl Season in Full Swing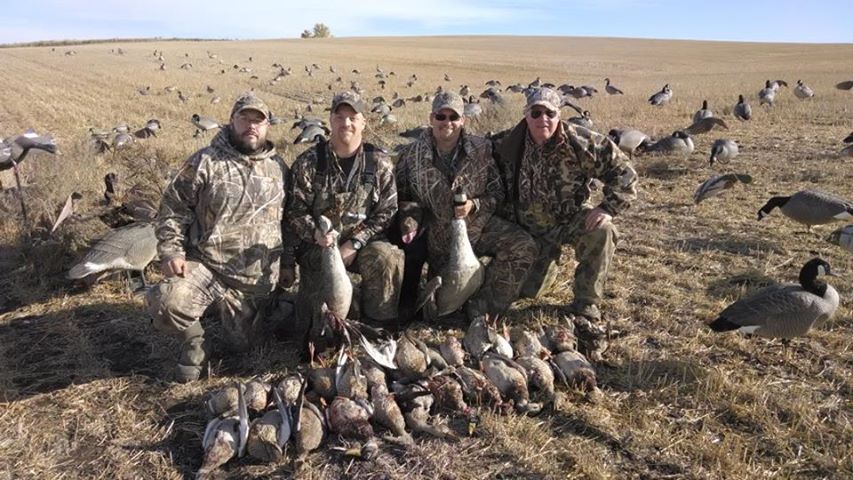 When we look at a map of North Dakota, there is a swath that stretches across most of the state from south east to northwest that is a rolling prairie landscape often referred to as the "Prairie Pothole Region."  Duck hunters and biologists often affectionately refer to this area as the "duck factory" because the combination of grass and wetlands produce large proportions of the Continent's ducks each season.
The waterfowl season is in full swing right now in North Dakota and while the beginning of October is typically regarded as the early season, duck hunters have had some incredible hunting opportunities already.  Near Devils Lake where I have spent the majority of my time hunting and scouting so far this season, there are good numbers of ducks and ample water.  This season however has also been very unique because of the crop rotations and the crops that haven't been combined yet.
Last spring was one of the latest springs I can ever remember for getting crops in so there is much less corn on the landscape and there was also a lot of preventive planting.  There were also more acres planted to wheat.  What we are seeing on the landscape right now when we are scouting is a lot of mallards using small wetlands and not making a strong effort to field feed.  There just doesn't seem to be as many options for them to go.  The ducks that we are seeing in the fields are hitting either wheat, barley or peas which is typical during the early season but there are just not many fields that have been combined.  
The result has been a lot of ducks on the landscape but only a handful of locations where they are field feeding.  Soy beans should be coming off soon and that should open up a lot of options.  With each week however, the patterns and locations will change drastically.  For hunters coming to North Dakota even if you are familiar with the area you plan to hunt, I cannot stress enough the importance of scouting.
Right now, there are tremendous numbers of puddle ducks like mallards and pintails using small, shallow, seasonal wetlands.  As we progress later into the fall, larger wetlands will attract more ducks and we will also see huge concentrations of bluebills and other divers.  
Duck limits are as liberal as I have seen which reflects the strong duck numbers and opportunities.  North Dakota still remains one of the top regions in the Country for waterfowl hunting and might be the best pick hands down for freelance opportunities.  There are tremendous amounts of public hunting opportunities and some landowners are receptive to hunters.  Put in the time scouting and do your homework while being polite and respectful of landowners and you can experience some of the best duck hunting anywhere in North Dakota this fall.