Planning for Sturgis? Take a route north.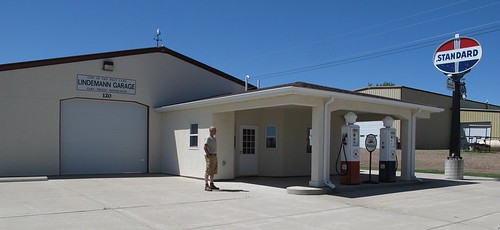 Tucked away in the west-central town of Golden Valley lies a golden attraction.  From the outside, it's "just" a garage.  Inside, a Harley-Davidson / classic-auto-lover's paradise!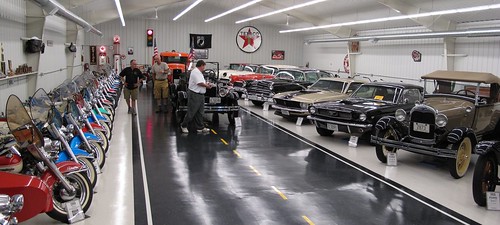 Owner John Lindemann is a collector of classic, authentic Harley-Davidson motorcycles.  His collection includes more than 40 cycles and 10 autos.  He competes in classic shows and opens his garage to enthusiasts who share his passion for powered-history.  This attraction is one that's only open by-appointment or by-luck.  John will give tours personally, and says it's best to call him a couple of hours before you may be traveling through:  (701) 983-4231.