Giddyup: 5 Beautiful Places To Go Horseback Riding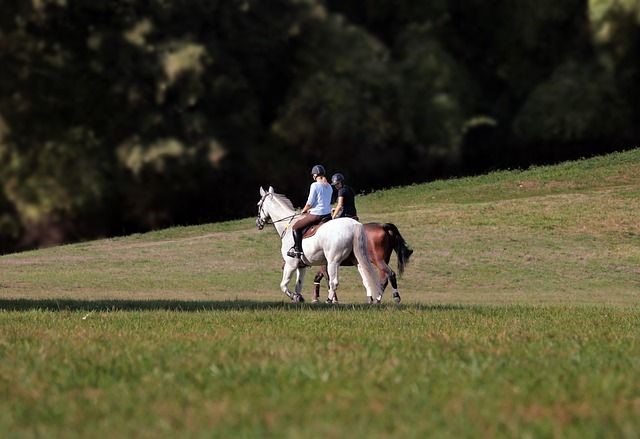 One of the best parts about living in this beautiful state is the never-ending amount of places you can go horseback riding. Whether you're looking for a scenic trail or rugged terrain to challenge your skills, it's easy to find what suits your needs. Here is a guide on some of the most spectacular places to go horseback riding to catch some gorgeous views ranging from state parks, historic trails and family owned ranches. 
Little Missouri State Park - Containing mostly rugged terrain, most of the park is accessible only by horseback. If you're looking for a variety of wildlife in your horseback adventure, you'll find it here. You'll be able to observe coyotes, eagles, bobcats and deer on your rides. With more than 45 miles of trails, you'll find quite a few breathtaking views around the park, which also contains corrals and horse pens.
Dakota Hills Hideaway - Located in Central Flyway, this huge (1,600-plus-acre), private location makes for a relaxing and peaceful horseback ride. On your trail ride, you can observe white-tailed deer, geese, cranes and grouse. It has an abundance of birds making it a great birding experience while horseback riding. According to the UNL, Great Plains Center, the Dakota Hills Hideaway is one of the top 50-plus ecotourist sites.
Historic Fort Totten Trail - This trail extends nine miles ad provides a scenic route for horseback riding. It's located to the east of the James River and it's 26 miles north of Jamestown. In history, it's known as the trail that connected Fort Seward and Fort Totten. There is a variety of wildlife to be observed while traveling the route.
Theodore Roosevelt National Park - The backcountry of Theodore Roosevelt National Park is a must-see place for horseback riding. You are treated to some beautiful experiences observing not only buffalo but also elk, deer, sheep, prairie dogs and even wild horses. They have horse campgrounds in the South and North units to give your horses a rest and a chance at feeding. Horse trailers are allowed and can be parked at parking spaces big enough to accommodate them. While visiting, do keep in mind that you should try and maintain a safe distance from the wildlife, especially buffalo. Always follow the safety rules of horseback riding and try to bring a helmet.
Turtle Mountain State Forest - At nearly 7,500 acres, this state forest provides scenic trails in the wilderness. Most of the trails are multiple-use, which means you can ride horses on the vast majority of the trails. If you're a fan of forests and being out in the wilderness, then these heavily wooded trails are the perfect option for your horseback riding adventure.
These are just a few of the many horseback riding trails that provide some spectacular views. Always remember to prioritize safety, wear a helmet and keep a respectable distance away from the wildlife. Have some fun on your horseback riding adventures!