A First-Timer's Take on the North Dakota Badlands
Having never been to North Dakota, I was thrilled to see the Badlands on our itinerary.  As an Ohio native, I sometimes crave mountainous bluffs and peaks (which, unfortunately, there is a shortage of in Ohio), and feel the urge to take in a picturesque valley of which the most talented artist could have never dreamt. The North Dakota Badlands, a palate refresher for my eyes and soul, did not disappoint.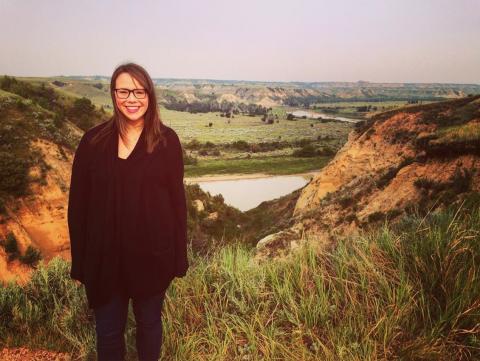 We entered the Theodore Roosevelt National Park through the South Unit just after sunrise. We heard the earlier we arrive, the better chance to see wildlife – and did we ever. Yet to see a buffalo in-person, this was a particular North Dakota bucket list item for me. About five minutes into our drive, through twists and turns of breathtaking views just barely kissed by the morning sun, was a buffalo. And not just any buffalo, a buffalo that was all of six inches from my window. It's an interesting emotion when adrenaline meets delight, but it's one I'll never forget as I laid eyes on the first wildlife I would see in North Dakota.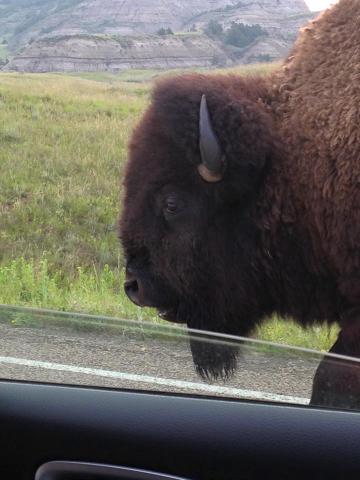 And the views didn't end there. In addition to seeing bison, we encountered wild horses, prairie dogs, elk, antelope, and too many beautiful birds to count. As if my eyes hadn't seen enough, we ended our trip through the Badlands with a scenic view at the Painted Canyon Overlook.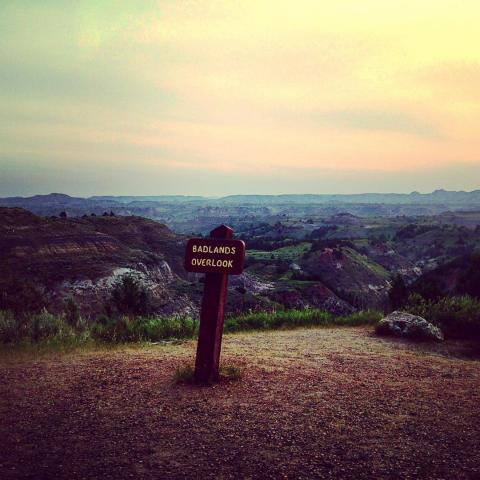 Since my departure from the North Dakota Badlands, all I can think about is my next trip back. Back to the bluffs, the peaks, the buffalo so close you can touch it. For those yet to find themselves in North Dakota, that's exactly what you can expect: to find yourself.