A FAM for the Ages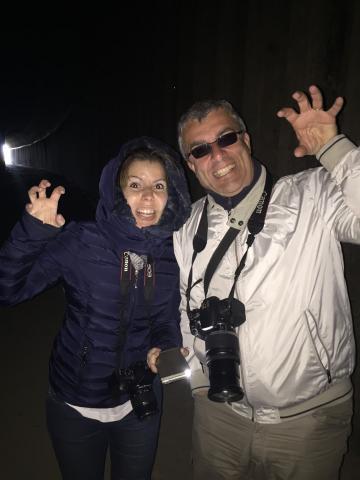 No matter where in the world young French tour operator Amandine goes in years to come, North Dakota will always have a place in her heart. It has to. North Dakota is the first state Amandine toured on her first visit to the United States after her first International Roundup.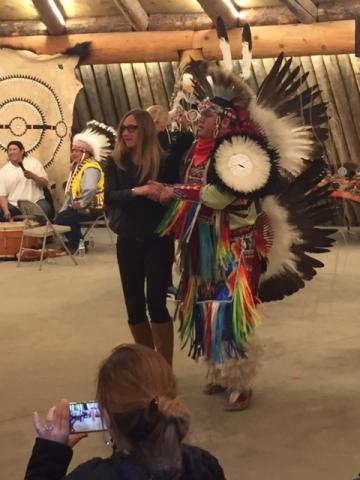 On the other end of the spectrum, no matter how much longer 36-year British tour organizer Mike chooses to continue in the business, he will have something in common with young Amandine: This was his first tour of North Dakota.
On the third day of a FAM trip held in conjunction with last week's Roundup in Bismarck, tourism specialists from the UK, Italy, France and Australia took in the pageantry on Native American dancing, stood in the room where Sitting Bull surrendered in 1881 and heard stories of Fort Union and Leonardo DeCaprio as told by Loren Yellowbird. Yellowbird taught DeCaprio Arikara for "The Revenant" and is an interpreter for life at the fort.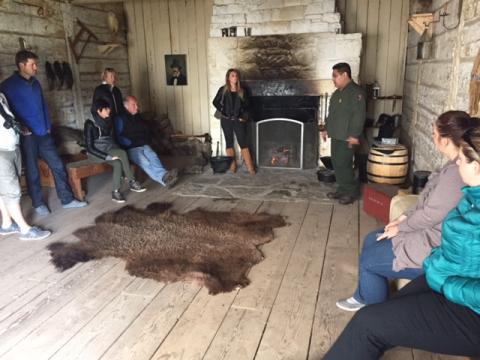 Earlier, Arch Elwein kept everyone's attention with a riveting story about Sitting Bull's surrender at Fort Buford – IN THIS VERY ROOM.
In this very state.
Mike saved North Dakota for one of his last states to visit. Amandine made us the first. Judging from the laughs, hugs and handshakes all around, we – our hotels and motels, our guides, our attractions, our friends – left an impact on our guests that they will take home and bring back.