Bismarck-Mandan Brewery Boom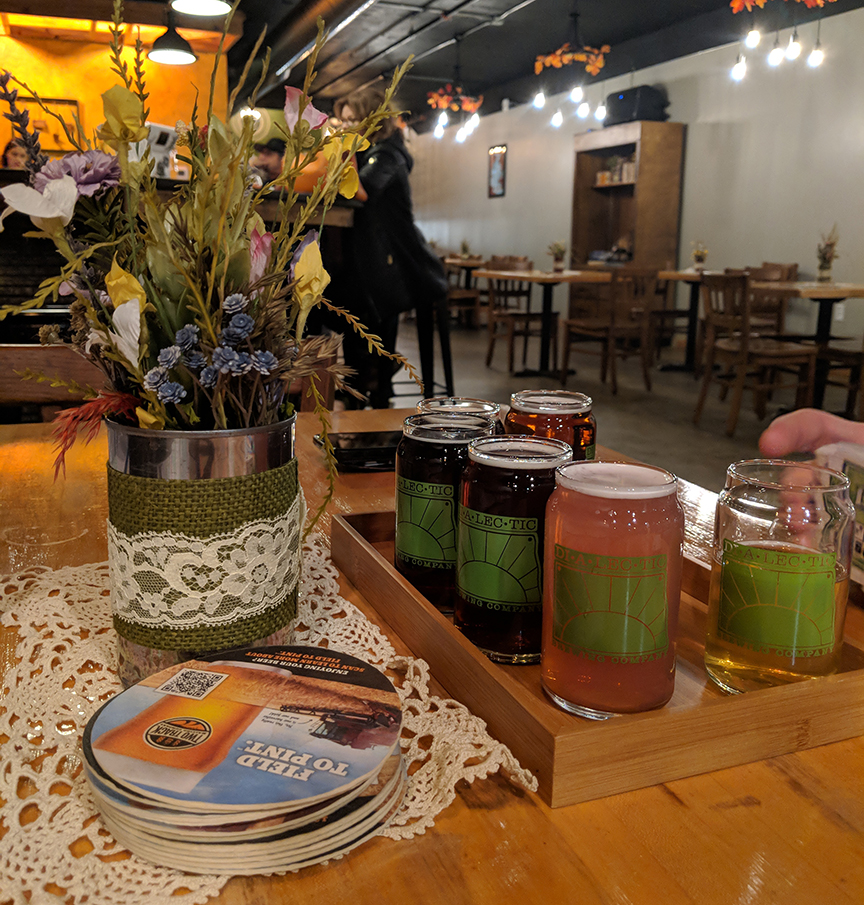 Breweries of all kinds (like Dialectic Brewing above) are sprouting up like hops in the Bismarck-Mandan area. So let's take a tour down one of our capital's craft beer lanes. 
416 W. Main St., Mandan
If you want to send your taste buds on a roller coaster, this is the place. Its Scottish Ale "Agent of Change" is said to be smoky and the smell of a bonfire hits your nose before the glass even touches your lips. Its fruit beer "Pucker Up Honey" is crabapple tart, and you'll find yourself salivating just at the thought of it. I found each glass to be a complete experience of its own. It blew my mind that all these different flavors fit under the same category: delicious beer. Plus, I loved its low-light homey feel and small bits of art hanging on the walls, representing a love for all things North Dakota. Dialectic has some really unique events scheduled every month, so keep an eye out on social media.
1100 Canada Ave., Bismarck
If there's one thing I recommend about Bismarck Brewing, it's this: Wherever you think your beer loyalties lie, just leave them outside the rustic doors when you walk in. Sure, try the old faithful light or amber types you love, just like I did with my IPAs. Its Serendipity Saison with lemon had me hooked all summer long. But you won't regret experimenting in this small loft brewery overlooking Ale Works, the high-end German restaurant below. I stepped into the light, or should I say dark, when I tried its chocolate coconut milk stout called The Implication. I never thought I'd find a dark beer. Because of this, I don't think it's an exaggeration that Bismarck Brewing has everything you didn't know you needed.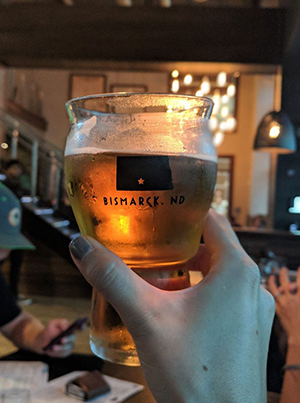 1601 N. 12th St., Bismarck
We all know pizza and beer are a match made in heaven. Stonehome Brewing has some mind-blowing pizzas, my personal favorite being the jalapeno popper pizza with chicken. But it pairs more than just that with the unique environment this brewery pulls you into. Sitting in the new First International Bank building that overlooks the Bismarck Capitol and our gorgeous Bismarck horizon, you get a "higher-end" but still inviting feel. It's perfect for taking that special someone for a night out or slipping on your favorite college sweatshirt and catching the big game.
As for the beer, try the Maah Daah Hey IPA that raises funds for North Dakota's renowned Badlands. It's hard to beat enjoying a beer and making the world a better place at the same time!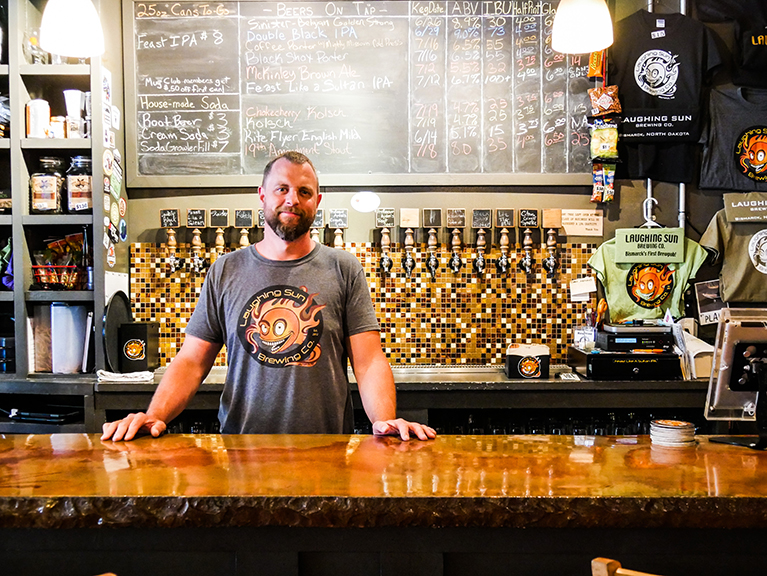 1023 E. Front Ave., Bismarck
If you're a fan of beer, and you've been to the Bismarck-Mandan area, chances are you've heard of the locally loved Laughing Sun Brewery. As the second brewery started in North Dakota, it's not necessarily new to the area, but it has moved locations and gotten a beautiful makeover.
Now in a more industrial section of Bismarck, it has more than tripled in space. A large remodeled warehouse includes multiple garage windows and an outdoor patio that is an amazing location to hang out in the sun and listen to local bands or comedians who come to perform.
It's kept the classic beers that Bismarck-Mandan has come to know and love, like the "Sinister Pear" and "Strawberry Wheat," while adding in a few newcomers like the "I love ND" golden ale. Another new addition is the partnership with Taylor Made BBQ, which serves up authentic Texas-style barbecue.