Hi-Line (Highway 2) Tour
From the days of canoes and trading posts to the edge of space, follow the Hi-Line to adventure. Highway 2 crosses northern North Dakota, from Grand Forks to Williston, past two Air Force bases, one of the best fishing lakes in the nation and historic forts near the Montana border.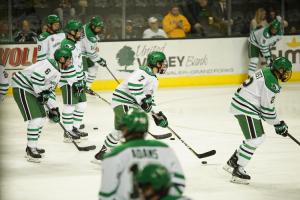 University of North Dakota
Home to the Center for Aerospace Sciences, North Dakota Museum of Art and Ralph Engelstad Arena, home ice to the university's NCAA Division I hockey team.

Grand Forks, ND
United States
Riverwalk Centre
Unique shopping, dining and farmers markets.
Grand Forks, ND
United States
Widman's Candy Shop
Looking for that after-dinner treat? Look no further than the "Chippers," Widman's Candy chocolate-covered potato chips.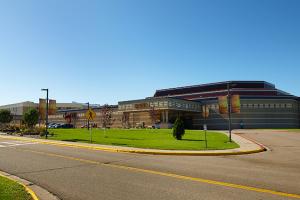 Spirit Lake Casino & Resort
Gaming and lodging on the shores of Devils Lake.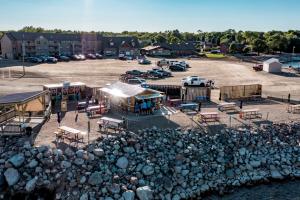 Woodland Resort
Full-service, year-round resort on the shores of Devils Lake, one of the state's top fisheries.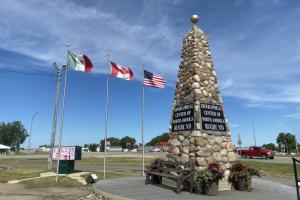 Geographical Center of North America Monument
Northern Lights Tower stands as tribute to Aurora Borealis and symbolizes Rugby's location.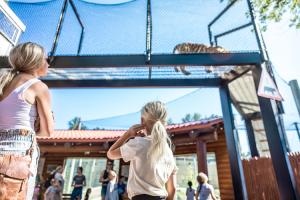 Roosevelt Park Zoo
Lions and tigers and bears … and giraffes and zebras and kangaroos, too. Oh my!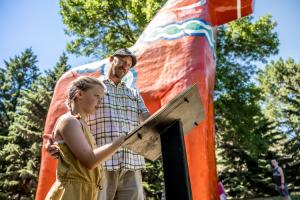 Scandinavian Heritage Park
Casper Oimoen, Leif Eirikssen and Hans Christian Anderson stand with other icons in tribute to the area's Scandinavian heritage.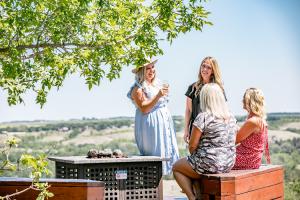 Pointe of View Winery
The state's first winery featuring wines made from local honey and fruits. Open May through December.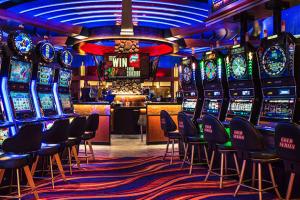 4 Bears Casino and Lodge
Casino offers typical casino gaming on Lake Sakakawea.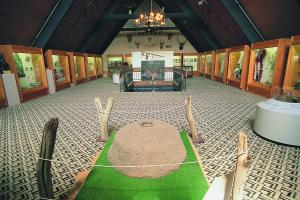 Three Affiliated Tribes Museum
Highlights the heritage and culture of the Mandan, Arikara and Hidatsa people.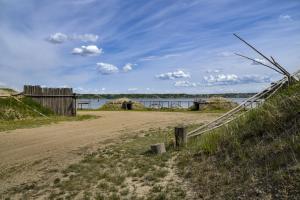 Earthlodge Village
Cultural tours and lodging in traditional earthlodge and teepee encampments on the shores of Lake Sakakawea.

New Town, ND
United States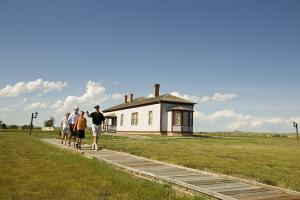 Fort Buford State Historic Site
Military post where Sitting Bull surrendered.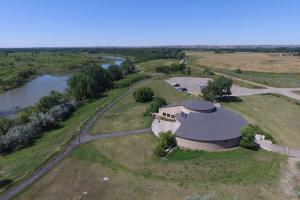 Missouri-Yellowstone Confluence Interpretive Center (MYCIC)
Scenic area where Yellowstone and Missouri rivers merge just inside North Dakota state line with Montana.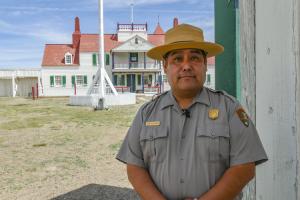 Fort Union Trading Post National Historic Site
Largest and most important fur trading post on the upper Missouri River from 1828-1867.