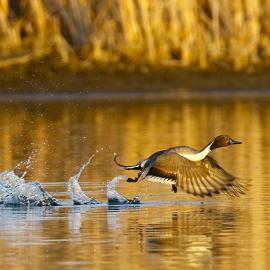 Ducks, Almost Unlimited
North Dakota isn't called the "Duck Factory" for no reason. Located smack dab in the middle of the Central Flyway, a virtual waterfowl superhighway from Canada to the Gulf Coast, North Dakota's vast wetlands lends itself to perfect duck nesting habitat. With that, obviously, comes great duck hunting. Here are some of the best duck hunting areas in North Dakota.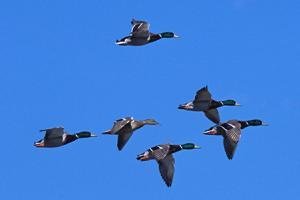 Prairie Pothole Lodge
Fullerton is a town of just over 50 people in south eastern North Dakota in Dickey county that boasts fantastic duck hunting, as well as some great upland and whitetail hunting. Prairie Pothole Lodge is a great place to hunt from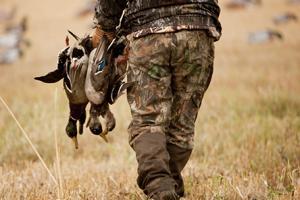 Gackle
Also known as the "Duck Hunting Capital of the World," Gackle is populated with 300 warm-hearted people, panoramic attractions and great hunting.
Woodworth
Woodworth named for a Railroad executive when it was founded in 1911, Woodworth has some of the best duck hunting right outside of town.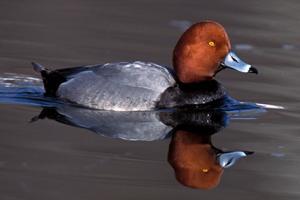 Goodrich
Famous for its duck production and excellent local Canada goose populations in the Central Flyway. Ducks include mallards, pintail, gadwall, redheads, bluebills, widgeon. Geese include all sizes of Canadas, snows and blues. Coteau Lodge has more than 25,000 acres of private land to hunt.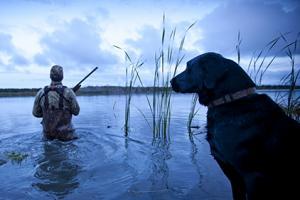 Devils Lake
Devils Lake is a premier waterfowl destination in North Dakota with abundant wildlife, large lake, outlying wetlands, friendly people and great lodging and dining. Waterfowl includes geese (Canada, snow and blue), ducks (mallard, pintail and teal). There are many guides and outfitters to choose from around the 160,000-acres lake.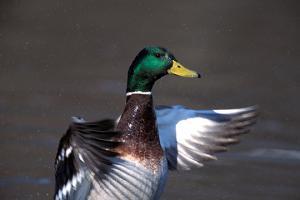 Northern Limit Outfitters
Rock Lake lies a few miles south of the Canada-United States border, near the junction of U.S. Route 281 and North Dakota State Highway 5. The area is known for abundant ducks and geese. Try Northern Limit Outfitters.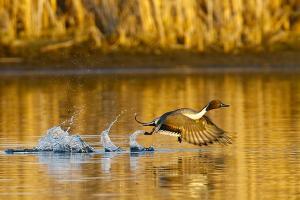 Mouse River Outfitters
Minutes from some of the best waterfowl hunting in the country, just 21 miles from the Canadian border and just outside the J. Clark Salyer National Wildlife Refuge. Mouse River Outfitters can get you onto some great ducks and geese.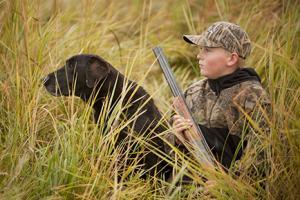 Pekin
Pekin is just southeast of Stump Lake and minutes from the Devils Lake basin. Waterfowl are easy to get to in all directions along Highway 1 and Highway 15. Check out the Pekin Lodge.