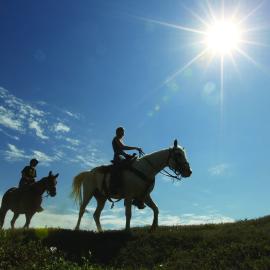 Cowboy Up Tour
Experience the Old West on a trip to connect with the legends who called North Dakota home. Spend a day in the saddle at these horseback riding locations.
Medora
Authentic Old West cow-town was founded in 1883 by the Marquis de Mores and named for his wife. Medora offers a musical extravaganza, trail rides, mountain biking, hiking, museums, many gift shops and restaurants during the summer
season.
275 Pacific Ave.
Medora, ND 58645
United States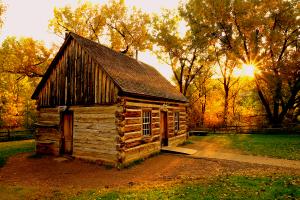 Theodore Roosevelt National Park - South Unit
Named for the 26th President, it memorializes his contribution to conservation. North Dakota Badlands provide the scenic backdrop to Theodore Roosevelt National Park. The loop drive provides a view of buffalo, deer, elk, bighorn sheep, wild horses, mule deer and prairie dog towns.
Chateau de Mores
Built in 1883 the elegant 26-room home of the famous French nobleman who founded Medora. Tours conducted daily.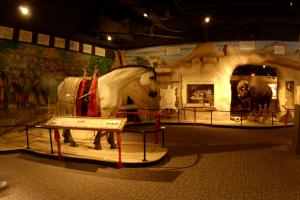 North Dakota Cowboy Hall of Fame
Interpretive center for the history of Native Americans, ranching, rodeo, and the Western lifestyle of the Plains and Badlands.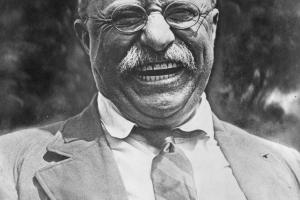 Salute to Theodore Roosevelt
360 3rd St
Medora, ND 58645
United States
Pitchfork Steak Fondue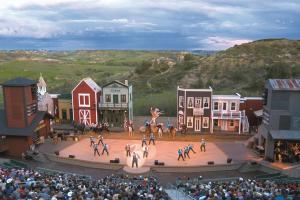 Medora Musical
Broadway-style variety show at the spectacular Burning Hills Amphitheatre. Western entertainment and a patriotic salute are part of each show.
3422 Chateau Rd
Medora, ND 58645
United States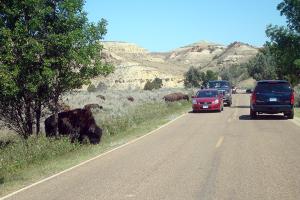 Theodore Roosevelt National Park - North Unit
The North Unit Scenic Byway is a 28-mile loop with spectacular views of the Badlands, Oxbow Overlook, prairie dog towns and the CCC shelter at the River Bend Overlook.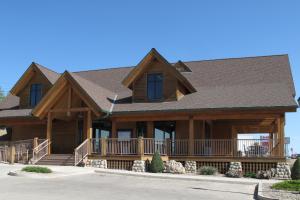 Long X Trading Post Visitor Center
The Long X Visitor Center and Museum is the central location for information on the area's cultural, geological, historical and geographic attractions.
McKenzie County Heritage Park & North Dakota Oil Museum
Pioneer museum has many artifacts exhibited in the historic classroom. Original trapper's log cabin, homestead shack, one-room school and original 1915 Schafer Law Office. Mammoth fossil bones discovered in the area.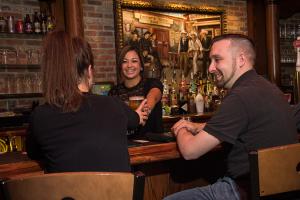 Outlaws Bar and Grill
An exquisite dining experience, Outlaws Bar & Grill will tantalize you with a gourmet flavor of the west during your dining experience.
129 N. Main St.
Watford City, ND 58854
United States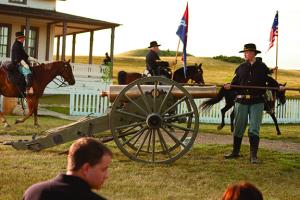 Fort Abraham Lincoln State Park
Experience life at the fort in 1875 at the Custer House. Tour the home of the Lt. Col. George and Libbie Custer. Walk the parade grounds to the barracks of the 7th Cavalry and the Commissary Store and visit the horses at the stables.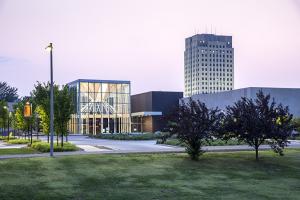 North Dakota State Capitol
See the Theodore Roosevelt Rough Riders Hall of Fame and the 19th-floor observatory. At the State Museum at the Heritage Center, exhibits focus on North Dakota, covering prehistoric times, Native American artifacts and the cowboys and settlement of the state.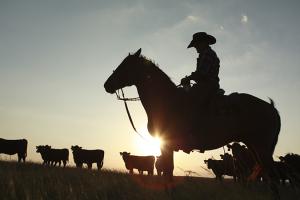 Black Leg Ranch
This is not a "dude ranch" or "guest ranch." It is a working cattle ranch. As a welcomed guest, you will get the true cowboy experience. You will learn from the best cowboys with bloodlines dating back to the early 1600s.