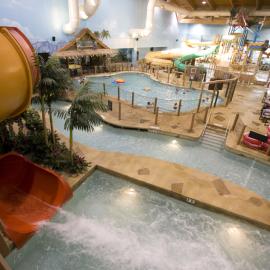 8 Places in North Dakota to Enjoy a Dip in the Pool
North Dakota isn't lacking for swimming holes, both indoor and outdoor. With a plethora of indoor waterparks and swimming facilities, consider splashing around Splashers of the South Seas or the Williston Area Recreation Center, or others found throughout the state. No matter where your travels take you within North Dakota, there likely is an indoor pool nearby.
Swimming is a great recreational activity that can be enjoyed year-round. Take your pick. CANNONBALL!