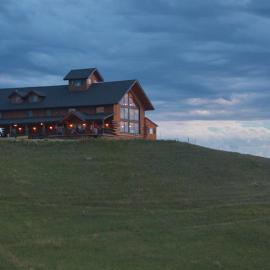 8 Cozy Cabin Getaways
Cabins are a great way to wind down after a day on the trail. Few things are as soothing as settling in in front of a fire with a warm drink and a friend. North Dakota has a selection of comfortable to rustic options.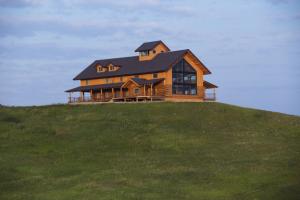 Coteau des Prairies Lodge
Relax with family and friends in a 10-bedroom retreat atop a ridge in the Coteau des Prairies near Rutland in southeastern North Dakota. Spectacular views and fun things to see and do await.
217 1st St N
Rutland, ND 58067
United States
Lakeview Meadow
From unique, decorative flooring to the premium stylish furniture, Lakeview Meadow is a step above the rest and you can be sure that you will be staying in ultimate comfort.
100 3rd St NE
Jamestown, ND 58401
United States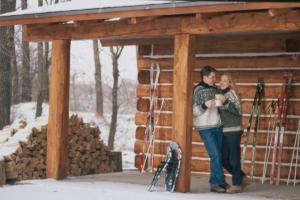 Cabins at Cross Ranch State Park
Cabins nestled in the woods along the Missouri River in Cross Ranch State Park provide comfort and shelter. Cozy-primitive cabins have electric heat and wood-burning stoves. Skiing and hiking trails nearby.
104 Washburn St
Fullerton, ND 58441
United States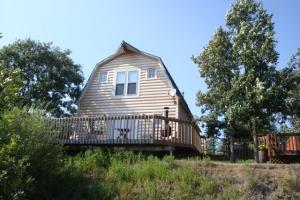 Moose Creek Lodge
Moose Creek Lodge is a perfect get away to enjoy an abundance of wildlife in northeastern North Dakota. Relax above the gently flowing Tongue River and watch for songbirds, eagles, turkey, deer, elk, coyotes and moose.
722 3rd St
Langdon, ND 58249
United States
Eagle Ridge Lodge
From its perch high above the valley in the heart of the Badlands, Eagle Ridge Lodge overlooks Badlands canyons, Bully Pulpit Golf Course in the distance and other incredibly  beautiful panoramic views and vistas. Guests from around the world have visited and re-visited the lodge, praising the hospitality and wonderful dining.
325 Broadway
Medora, ND 58645
United States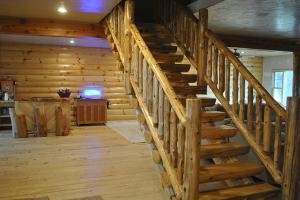 Rolling Plains Adventures
Experience the Wild West in luxury at Black Leg Ranch. Ride horseback down the wagon trails from the 1800s while driving cattle. See a land  that hasn't changed much since the early settlers or Lewis and Clark's Expedition in 1804. As a welcomed guest to the working cattle ranch, you will get the true Cowboy experience. You will learn from cowboys who have bloodlines dating back to the early 1600s who were pioneers of this country. Then sleep in comfort after an enjoyable day's work.
815 236th St NE
McKenzie, ND 58572
United States
Cabins at Woodland Resort
If you like your cabin stay to include nearby amenities, Woodland Resort in Devils Lake has cabins, a restaurant and bar, boat docks and more.
425 College Dr N
Devils Lake, ND 58301
United States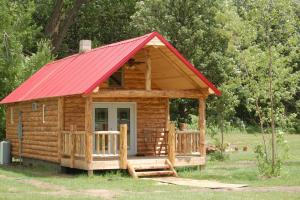 Sheyenne Oaks Horse Camp & RV Park
Sheyenne Oaks Horse Camp & RV Park is a dream come true for the nature enthusiast; the perfect place to get away from home to explore and relax.
6050 County Road 23
Leonard, ND 58052
United States