15 Places to Visit With Kids in North Dakota
Enhance your child's education and have fun doing it at these unique North Dakota destinations. Experience North Dakota's rich heritage and culture at these fun, kid-approved sites.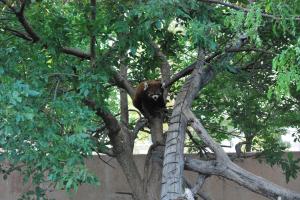 Red River Zoo
Several endangered species live here, along with exotic and native animals and plants from areas around the world with similar climates to the Red River Valley.
2436 45th St S
Fargo, ND 58104
United States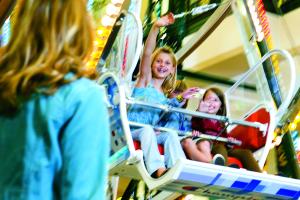 Scheels All Sports
Browse more than 85 specialty shops under one roof at this ultimate sports fan and athlete shopping experience. Ride the Scheels Wheel 45-foot, 12-car 1953 park-style Ferris wheel.
1551 45th St S
Fargo, ND 58103
United States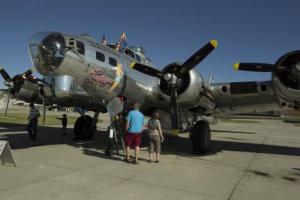 Fargo Air Museum
Blue skies prevail year-round at the Fargo Air Museum, a premier flying museum featuring historic flyable airplanes and interactive children's exhibits include a seat of the cockpit experience.
1604 19th Ave N
Fargo, ND 58102
United States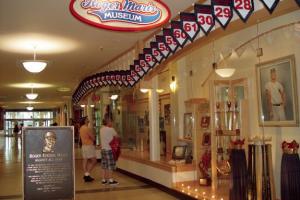 Roger Maris Museum
Trace the career of Roger Maris, the legendary Fargo athlete who hit 61 homers to break Babe Ruth's single-season home run record in 1961. This popular North Dakota museum allows visitors to re-live Roger's legendary life.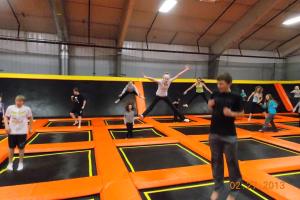 Northern Air Family Fun Center
Massive trampoline park includes 92 trampolines in an open jump area, including basketball dunking station and foam pit. Anyone up for dodgeball? 
1600 32nd Ave. S.
Grand Forks, ND 58201
United States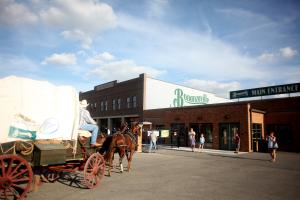 Bonanzaville, USA
Get an up-close look at North Dakota history with 15 fascinating acres of historic buildings, ranging from a sod house to a church, court house and country store. Don't miss the antique cars, airplanes, farm equipment and other memorabilia.
Frontier Village and the World's Largest Buffalo
Visit an authentic pioneer town at the end of Louis L'Amour Lane next to the National Buffalo Museum and live buffalo herd. Snap a family photo next to the World's Largest Buffalo, a 60-ton concrete buffalo statue.
2103 4th St NE
Jamestown, ND 58401
United States
North Dakota Heritage Center and State Museum
The State Museum offers a spectacular collection of Plains Indian artifacts. You also can see displays on the state's rich military and agricultural history, and shop for local arts and crafts in the museum gift shop.
612 E. Boulevard Ave.
Bismarck, ND 58505
United States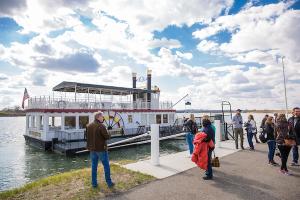 Lewis and Clark Riverboat
Take a dinner or sunset cruise on the Missouri River aboard this 100-foot paddle-wheeler featuring twin decks and a 70-foot cabin that can carry more than 150 people.
1732 River Rd
Bismarck, ND 58503
United States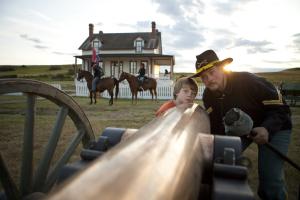 Fort Abraham Lincoln State Park
The Fort Lincoln Trolley offers a round-trip ride to Fort Abraham Lincoln State Park, where history goes back 300-plus years to when it was home to the Mandan Indians. Today it's a 977-acre park on the banks of the Missouri River. Visit the park's On-A-Slant Indian Village, where you can see reconstructed earthlodges, and Custer House.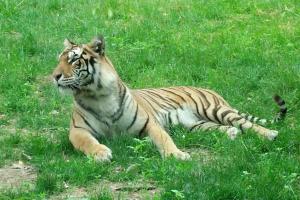 Dakota Zoo
See more than 600 animals -- and more than 125 species -- at the Dakota Zoo, home to mountain lions, moose, grizzly bears, river otters and more.
600 Riverside Park Rd
Bismarck, ND 58504
United States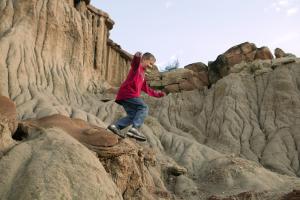 Theodore Roosevelt National Park – South Unit
Admire the 26th president's contribution to conservation at this national park. The North Dakota Badlands provide a scenic backdrop, and you may spot buffalo, deer, elk, bighorn sheep, wild horses, mule deer and prairie dogs on the loop drive. Want more action? Options include hiking trails through the Badlands, trail rides on horseback and canoeing the Little Missouri River.
Chateau de Mores State Historic Site
This 26-room, two-story historic house museum was built in 1883 as the summer home of the Marquis de Mores, the French nobleman who founded Medora, and his family.
3426 Chateau Rd
Medora, ND 58645
United States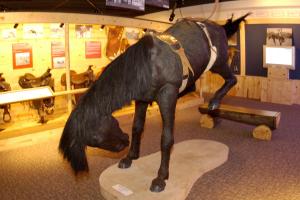 North Dakota Cowboy Hall of Fame
Rustle up some of North Dakota's rich western heritage at this 15,000-square-foot interpretive center. Browse permanent and traveling western culture exhibits, a Hall of Honorees, gift shop, archives and more.
250 Main St
Medora, ND 58645
United States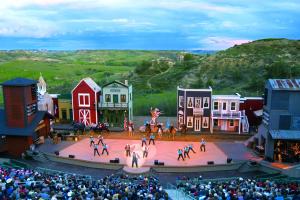 Medora Musical
Take in a Broadway-style variety show, with Western entertainment and a patriotic salute, at Burning Hills Amphitheater.