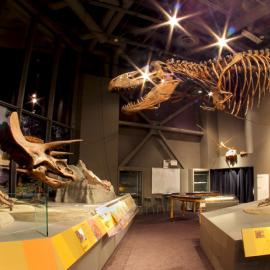 North Dakota Museums to Stir Your Senses
Playing in the great outdoors is something we all love. Sometimes, however, we need to exercise our minds as well as our bodies. On those days, visit one of the state's many museums to hear the story of North Dakota and learn of the struggles and successes of North Dakotans who came before you. From ravaging dinosaurs to soaring warbirds, from artists' brush strokes on canvas to polished rocks, North Dakota has a museum display sure to lift the spirit.
Plains Art Museum
Accredited fine art museum in the heart of historic downtown Fargo. Cafe Muse, The Store, exhibitions, performances, special events, tours, classes. Plains Art Museum is available for receptions, meeting, and banquets. Full-service catering and AV equipment available in a brilliantly renovated, historic, yet modern art museum.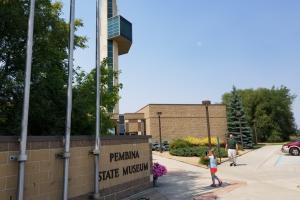 Pembina State Museum
Discover 100 million years of regional history from the Cretaceous Age to contemporary times in the permanent exhibit gallery. Pembina State Museum also features temporary exhibit gallery, museum store, seven-story-tall viewing tower, meeting room rentals, and tourist information.
Turtle Mountain Chippewa Heritage Center
The Turtle Mountain Chippewa Heritage Center contain artifacts and artwork helping preserve the culture of the Chippewa, Cree and Michif (Metis) people native to the area of North Dakota near the Canadian border. Artwork and historical artifacts on site.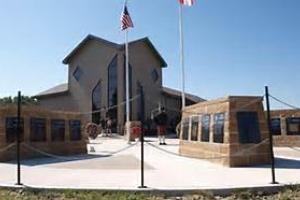 Game Warden Museum
The Game Warden Museum educates the public of the historical and present-day roles of wildlife law enforcement and natural resources conservation. The Hall of Honors is dedicated to wildlife enforcement officers who have lost their lives while serving. The museum houses a wide and interesting variety of animal pelts, mounted animals, horns and antlers for visitors to see and touch. Programs are available to children and youth, while visiting the Peace Garden.
International Peace Garden
Dunseith, ND 58329
United States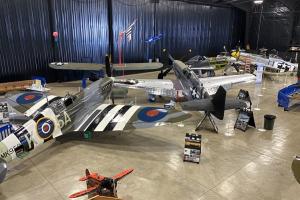 Dakota Territory Air Museum
The museum tells and shows rich and varied story of region's aviation history. In addition to a replica of the Wright Flyer, the museum displays military and civilian aircraft from 1903 through the present. There are exhibits, narratives, kiosks, military uniforms, aviation items, memorabilia, paintings, photographs and a gift shop.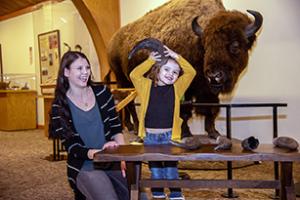 National Buffalo Museum & Store
The National Buffalo Museum is devoted to the cultural and natural history of bison and the prairie. The museum portrays the evolution of the buffalo through its displays and exhibits. Look for the live herd of buffalo and the rare albino buffalo, White Cloud.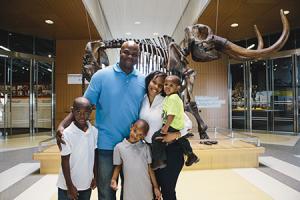 North Dakota Heritage Center & State Museum
The North Dakota Heritage Center and State Museum recently completed an expansion project that more than doubled its size. Thousands of artifacts and specimens, high-tech displays, and interactive exhibits help tell the story of our state.
North Dakota State Railroad Museum
The museum has railroad artifacts, railroad pictures, Railroad Hall of Fame, 5 acres with rolling stock and 3,000-square-foot railroad displays. Free admission. New exhibits include 1890 Steele Depot and SW diesel switcher engine.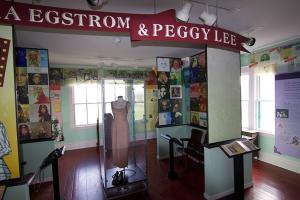 Midland Continental Depot Transportation Museum Featuring Peggy Lee
The Midland Continental Depot Transportation Museum featuring Peggy Lee is a world-class museum showcasing two treasures in one: the Midland Continental Railroad, and the high-school home of music legend and North Dakota native, Peggy Lee.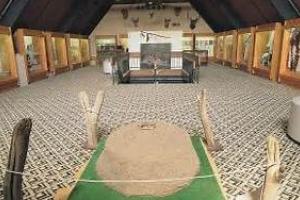 Three Affiliated Tribes Museum
Museum serves as heritage center to display and preserve history and culture of the Mandan, Hidatsa and Arikara people.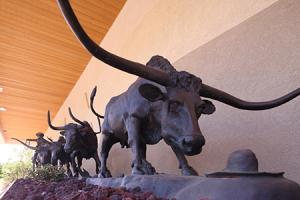 North Dakota Cowboy Hall of Fame
The Center of Western Heritage and Cultures: Native American, Ranching and Rodeo in Medora provides the history and heritage of the trail drivers, homesteaders, rodeo stars, Native Americans and the horse's impact on plains culture.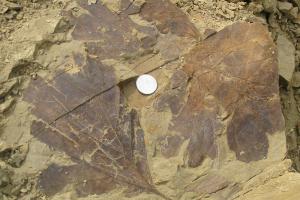 Pioneer Trails Regional Museum
Museum has cowboy, Native American and military history, unique gardens, artifacts, fossils, dinosaurs, guided tours of fossil sites.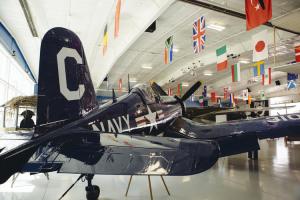 Fargo Air Museum
Blue skies prevail year round at the Fargo Air Museum, a premier flying museum in the Upper Midwest. The rotation of historic flyable airplanes include P-51 Mustang, Duggy - "the Smile in the Sky" airplane, TBM Avenger, Corsair, L Birds, PT-19 Fairchild, Pitts Special, Wright Flyer replica, Ag Cat and more.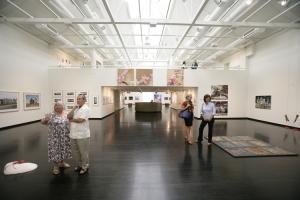 North Dakota Museum of Art
Three galleries house exhibitions of regional, national and international art and recognized nationally for its commissioning of landmark works of art anchored in the landscape, history and culture of the Northern Plains.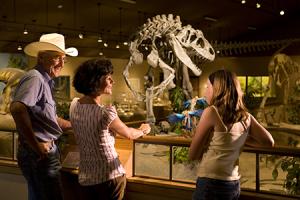 Dickinson Museum Center
The Badlands Dinosaur Museum features 11 full-scale dinosaur skeletons inside and two outside. Prairie Outpost Park and Jochim Regional Museum.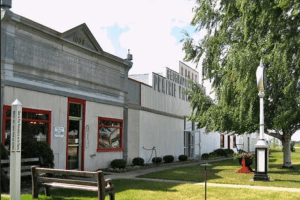 Prairie Village and Museum
Prairie Village & Museum features 21 historic buildings and seven exhibition halls arranged around a quaint village square. Touring the museum is like taking a walk through a turn-of-the-century prairie town. Historic buildings include the Penn (ND) Depot, York (ND) Jail, Pleasant Lake (ND) Bank, Silva (ND) Consolidated School and much more.