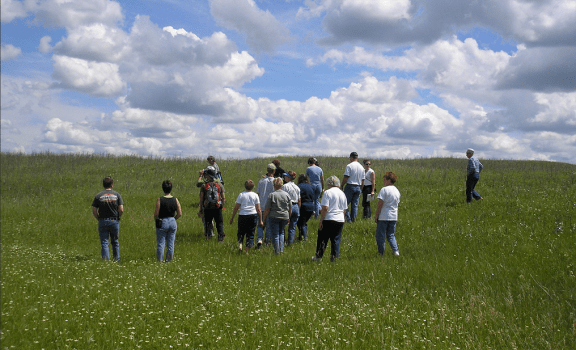 Stanley
Somebody out there, at some time, must have wanted dill pickles in their ice cream. One place was, and still is, there to serve that and a number of other soft-serve ice cream treats. That place is Dakota Drug in Stanley. Dakota Drug has the only surviving Whirl-A-Whip machine, which is used to mix various tasty morsels into its ice cream. Watermelon? Check. Peanut butter? Check. Dill Pickles? Check.
When you want more than just ice cream, locally owned Joyce's Cafe and Northern Lights Cafe serve up meals all day.
The Whirl-A-Whip is one of the unique draws to the town along Highway 2. Did you know that Ray Rude developed what became known as the Duraflex? Today, the boards and equipment are still used in every Olympic Summer Games and the Ray Rude Swimming Pool and Ina Me Rude (indoor) Aquatic Center bear the Rude name.
 To learn more about the history of the area, visit Flickertail Village, an outdoor museum with area buildings preserved from pioneer days in North Dakota. Over at the Sibyl Center, the former First Presbyterian Church has been refurbished and now hosts a wide variety of arts and humanities programs.
Theater arts are on display at the Regis Theatre on Main Street, just across from the fountain at Dakota Drug.
Recreational opportunities in town include bowling at Stanley Bowling Alley and golfing at Prairie Rose Golf Club.
Nature lovers can get their fill of birds and other wildlife at nearby Lostwood National Wildlife Refuge.