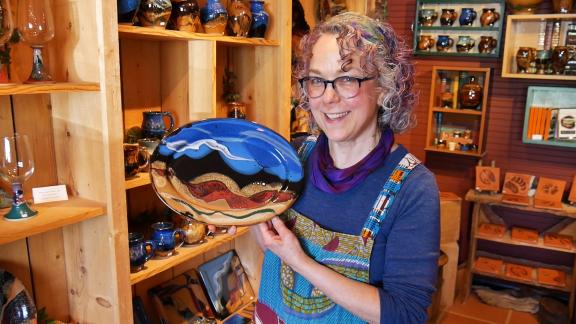 Beach
The small, burnt red building on Main Street in Beach looks like it was made for one purpose - to house an art studio. And that's exactly what it does. Prairie Fire Pottery is the studio and showroom of North Dakota potter Tama Smith, whose creations are prized by collectors and pottery enthusiasts for their rich and vibrant glaze colors reminiscent of the western North Dakota landscape. Tours are available upon request.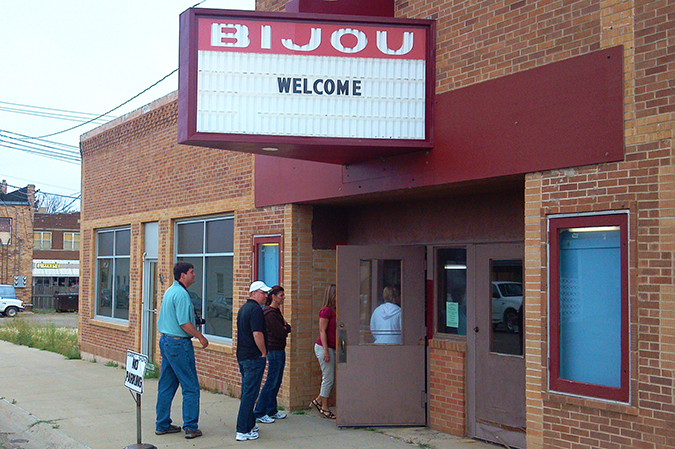 The Bijou Show House is a high-tech modified throwback to earlier times. The raked 285-seat theater has excellent sight lines and great acoustics, It features an original 1940s Manley popcorn machine - the only way to eat popcorn - with real butter. 
Before or after a movie, peruse the flowers and gift offerings at Wild Vines Market. 
Grab some rays and cool off at the Beach Swimming Pool, then grab some refreshments at the Buzzy Cafe or the Backyard (Bar) and, if it's early August, head over the the Home on the Range for the annual Champion Ride Rodeo.