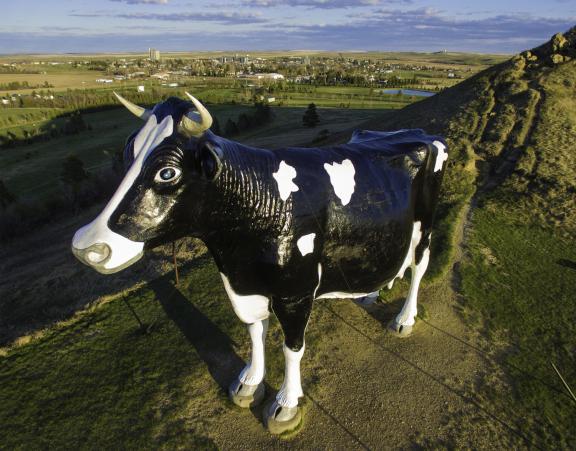 Visits in the Vast Lane: Larger Than Life North Dakota
Great ... Big ... Statues
In times like these, mental health is important. People need to get outside in the sun while also supporting the concept of social distancing. Fortunately, North Dakota's relatively low population density and 70,000 square miles of outdoors allows us some opportunities that many other states don't have.
We can safely load the family in the car, fill the tank, pack some food and head out into the countryside to see the sights, enjoy the outdoors and still keep a safe distance from others. In some cases, do a little homework before you leave and patronize small-town diners or restaurants that are offering takeout meals. Remember the hand sanitizer when you travel and if you find somebody already in your spot, there are a lot more spots out there.
Some of the quirkiest sites in North Dakota can be seen from the seat of a car or motorcycle. But you might want to get a selfie to show friends in faraway places what they're missing.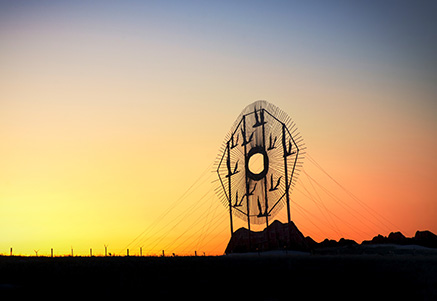 If you like larger-than-life art, you can drive till you get your fill and still practice social distancing. No matter where you are in the state, some of these larger-than-life statues are nearby. Many pay tribute to the people or the culture of the area they are in, like Wahpper Catfish in Wahpeton, Salem Sue in New Salem and the world's largest buffalo in Jamestown.
Many of these are found a few miles apart along the Enchanted Highway between the towns of Gladstone and Regent. 
Even if you choose the safer option of staying home until the all clear is given to travel again, you can look at these online and plan a family road trip to all of the weird and wonderful places around North Dakota.
Practice #NDSmart and and remember we're #InThisTogetherND.