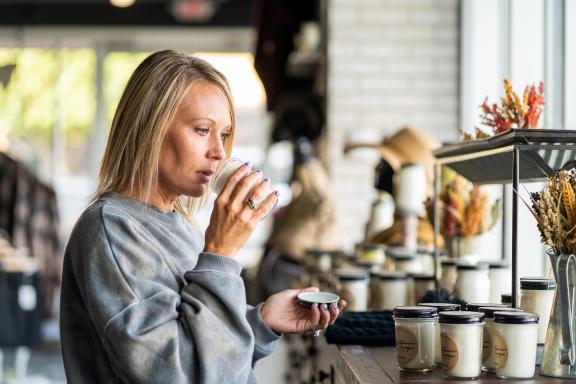 News Release: Give the gift of North Dakota this holiday season
Now more than ever, this holiday season is a time to lift up North Dakota small businesses struggling during the COVID-19 pandemic.
Shopping is an important part of the holiday season and can be done safely. Local businesses are doing their part to keep you safe when you browse their aisles. Show your support by following ND Smart Restart guidelines when you're near other shoppers or employees, whether that's shopping quaint downtown boutiques or utilizing curbside or take-out options at our unique restaurants and diners.
Small Business Saturday will have a different look this season, but it's still an opportunity to support "shop local" events or shop from the comfort of home. Many local businesses offer online shopping and Pride of Dakota is still a great holiday gift-giving option.
How about giving the gift of travel? Wrap up the excitement that provides lifelong memories by booking a legendary North Dakota trip. Whether you're ready to explore safely now or are dreaming of that next adventure, we'll be ready. Consider giving gift cards for a lodge, cabin or hotel and locally owned restaurant, or maybe a round of golf or guided outdoor adventure, like mountain biking or fishing.
Go to North Dakota Tourism's website for unique North Dakota travel and holiday gift ideas.