The Bison Ranch, LLP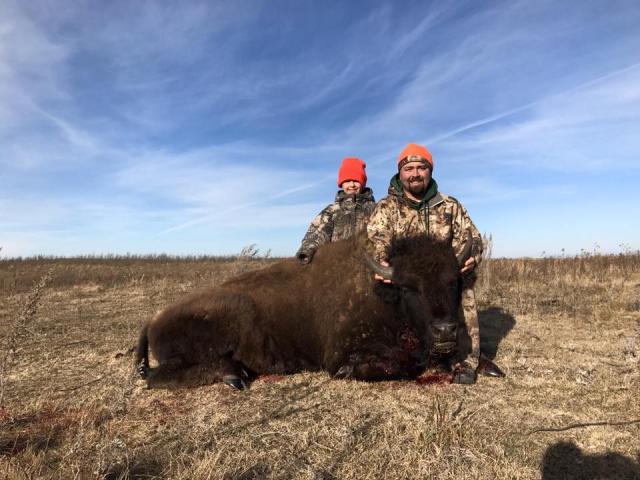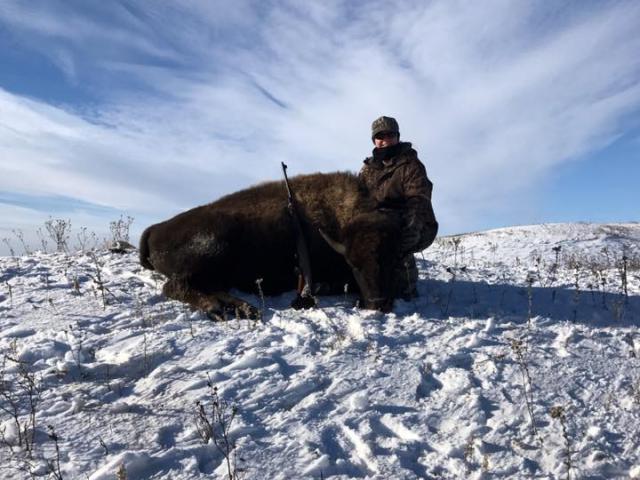 The Bison Ranch is a family-owned and operated ranch and outfitter specializing in bison hunts on the native North Dakota plains since 1997. We pride ourselves on being honest, upright and experienced while providing the highest quality bison meat. Our bison are born, raised and harvested in their natural habitat - the rolling hills of the North Dakota prairie. Our bison are 100% grass fed and all natural; no grains, no hormones, no antibiotics, no needles of any sort. The end result is the finest quality bison meat that has our customers returning year after year. In order to ensure that our clients go home satisfied, we personally educate, advise, and guide our clients for the safest, cleanest, healthiest, and most effective hunt.  We strive for "one shot, one kill" so we can put the best possible product on your dinner plate.  
After the hunt, we offer a full range of services including handling, dressing, skinning, hanging, and processing your bison in our state-approved butchering facility. We can also provide recommendations on taxidermists and tanners in the region to get you set up with a magnificent mount or robe.
In addition to our bison hunts, The Bison Ranch offers duck hunting, whitetail deer hunting, coyote hunting, and upland game hunting on thousands of acres of private land featuring very diverse habitats and landscapes. Adding one or more of our combo hunts to your bison hunting package is a great way to experience more of what North Dakota has to offer! Whether you're a greenhorn or a hunter extraordinaire, The Bison Ranch provides a friendly, warm, and inviting environment that is open to hunters of all ages and abilities. While we don't claim to offer 5-star lodging or fine dining, what you will find at The Bison Ranch is a genuine American experience unlike any other.
All Features
Availability
By Appointment Only
1
Open Hunting Seasons
1
Seasonal
1
General Information
Hours of Operation
By appointment only.
Group & Meeting Information
Advance Reservations Required
1
Group Rates Available
1