Get In Contact
July 6, 2022 All Day
July 7, 2022 All Day
July 8, 2022 All Day
July 9, 2022 All Day
ND Country Fest https://ndcountryfest.com is a world-class, professionally produced, multi-day, country music and camping festival. NDCF prides itself in providing first-class amenities and experiences. ND Country Fest showcases Nashville's finest modern and traditional country stars, along with
the region's most talented artists. Now four days of Main Stage acts with more national talent than ever before! Celebrate the rich heritage, hard work, and pride of North Dakota by joining us each summer for country music and camping, all under Salem Sue, the world's Largest Holstein Cow!
People
This is you, North Dakota, and many of our neighbors too. Being born and raised in North Dakota we like to show our family and friends an NDGOODTIME! To us, that's relaxing on the prairie with family, our closest friends, eating some delicious food, having a cold one, laughing, and listening to some LIVE music. Doing this, especially after putting in some long, hard- working days is just what your July needs!
NEW SALEM, MORTON COUNTY, & ND COMMUNITY
As ND Country Fest celebrates its 5th Annual Festival and experiences tremendous growth as a young event, there is a growing excitement in the amount of funds raised for local charities and organizations as well. To date, ND Country Fest has donated over $350,000 in cash and in-kind back to the community and region. The positive impact of ND Country Fest is felt in so many ways over our region, none is more significant than their desire and commitment to give back to many different youth organizations, community service providers, schools, etc.
Camping and Tenting
ND Country Fest is both a music AND camping Festival. Take in the complete experience by making NDCF a vacation destination for your RV and camping enjoyment. Spacious level campgrounds that will offer you great times of making new friends, having lots of fun in the campgrounds, and top it off with a show each night that will make your stay with us the one of the most memorable experiences you have ever had. Each year we look at new and better ways to make your overall camping experience better than ever...be ready for some great surprises for your convenience and pleasure.

STRUCTURES & ATTRACTIONS
Now featuring the complimentary VIP double-decker Zyn Zone and the VIP Upgrade Dream Decks. The upgraded VIP Lounge offers a place to relax and enjoy a meal each day, as well as easy access to high end bars with the largest selection available onsite. At the top of the hill, the newly added 40'x60' air-conditioned Day Drinkin' Saloon is a spot to commune and enjoy top notch beverage service in a relaxed, yet vibrant, environment and features activities, karaoke, drink specials, and a casino.
MERCHANDISE, BEVERAGE, & FOOD VENDORS
Once you enter our spacious Main Street Marketplace and Concert Area you will quickly recognize it is equipped with multiple locations for your convenience to be able to grab the ice cold beverage of your choice (beer, wine, and cocktails as well as pop and water); enjoy delicious festival food (from classic burgers, to Thai cuisine, SouthWest features, desserts, and summer favorites like cheese curds and corn dogs); or shop for some great merchandise of many varieties (gifts for you along with family and friends back home). Don't forget the NDCF gear! All designed to make your experience at ND Country Fest the most enjoyable and easy for you as possible. Among these, you will also discover our on-site saloon, live music in the afternoons, and a Casino all day.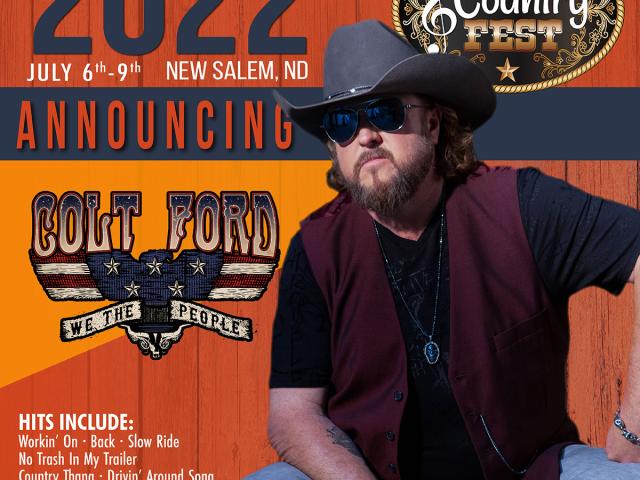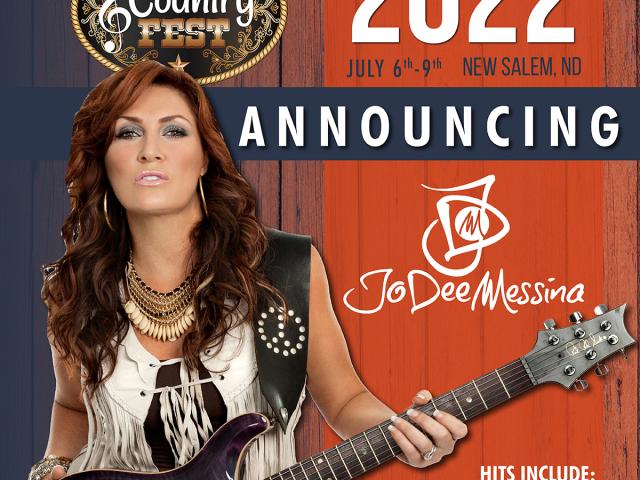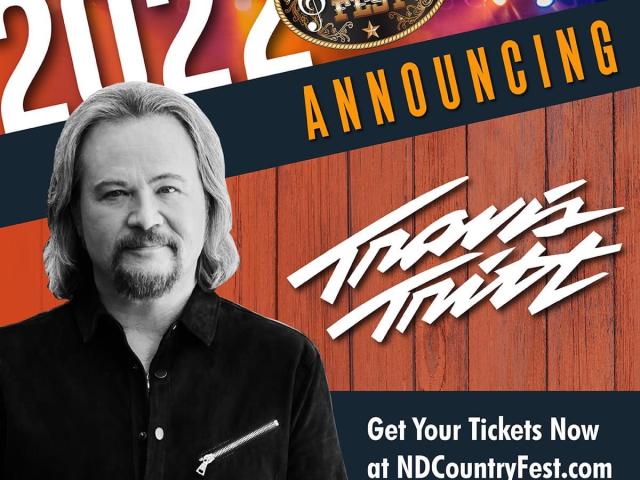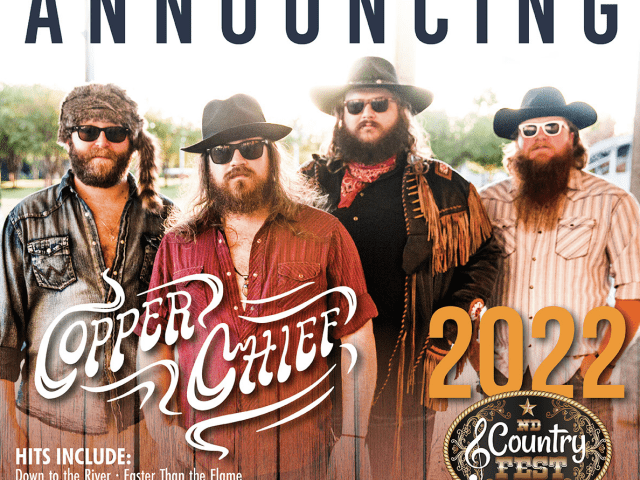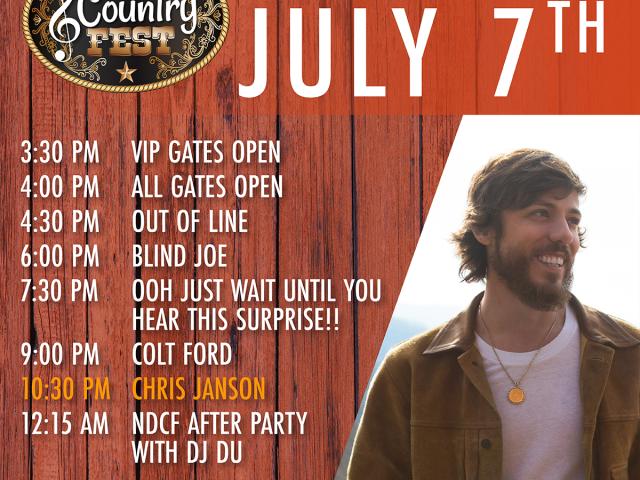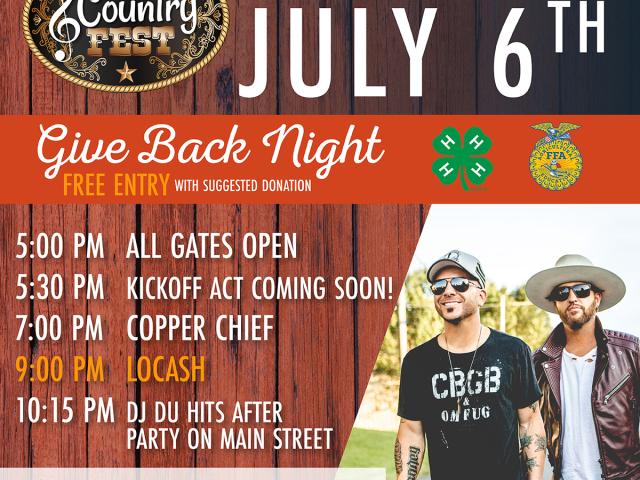 All Features
Accessibility

Passenger Drop-off/Pick-up
Parking

Bus/Motorcoach Parking Off Site,
Bus/Motorcoach Parking On Site,
Paid Parking