Bully Pulpit Golf Course
Get In Contact
Bully Pulpit Golf Course ,
2 miles south of Medora,
Ranked one of America's 100 Greatest Public Golf Courses.
Some courses impose themselves on the landscape, but at Bully Pulpit Golf Course you'll find yourself climbing through meadows and woodlands and meandering along the Little Missouri River, fully immersed in the beauty of the landscape all around you.
As you climb out of the shadow of the bluff on thirteen green, our signature holes await. "The Badlands Holes" number 14, 15, and 16 will take you through a rugged fairway gorge.  From butte-top tee boxes to a green among a sea of Badlands, this is one golfing adventure you're not soon to forget.
Take your game somewhere altogether different. Take it to Bully Pulpit -- you're sure to fall in love!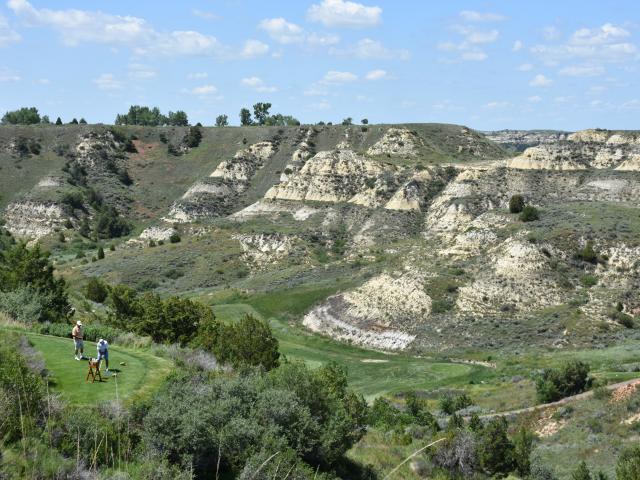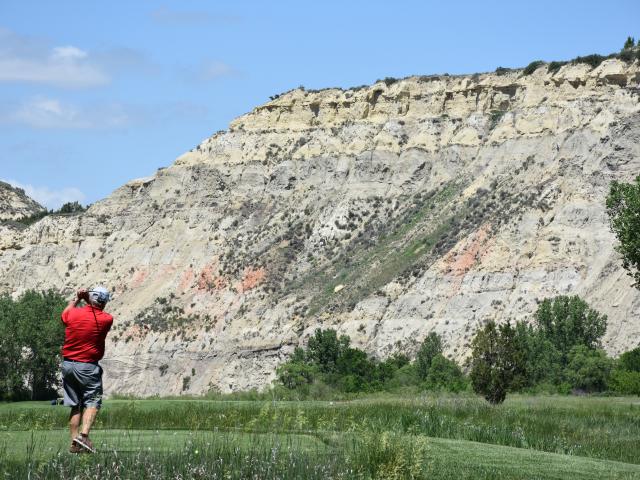 All Features
Activities

Equipment Available for Rent,
Instruction Available