North Dakota Tourism Media Plan
The work of North Dakota's travel and tourism industry stretches beyond motivating vacations. This industry's collective efforts build state image, inspire travel, showcase quality of life and deliver memorable experiences that strengthen the state's economy.
Together we stretch resources and amplify messages.
The 2021 Media Plan identifies the priority markets and audiences to ensure targeted resource allocation. Objectives, strategies and partner programs are also outlined.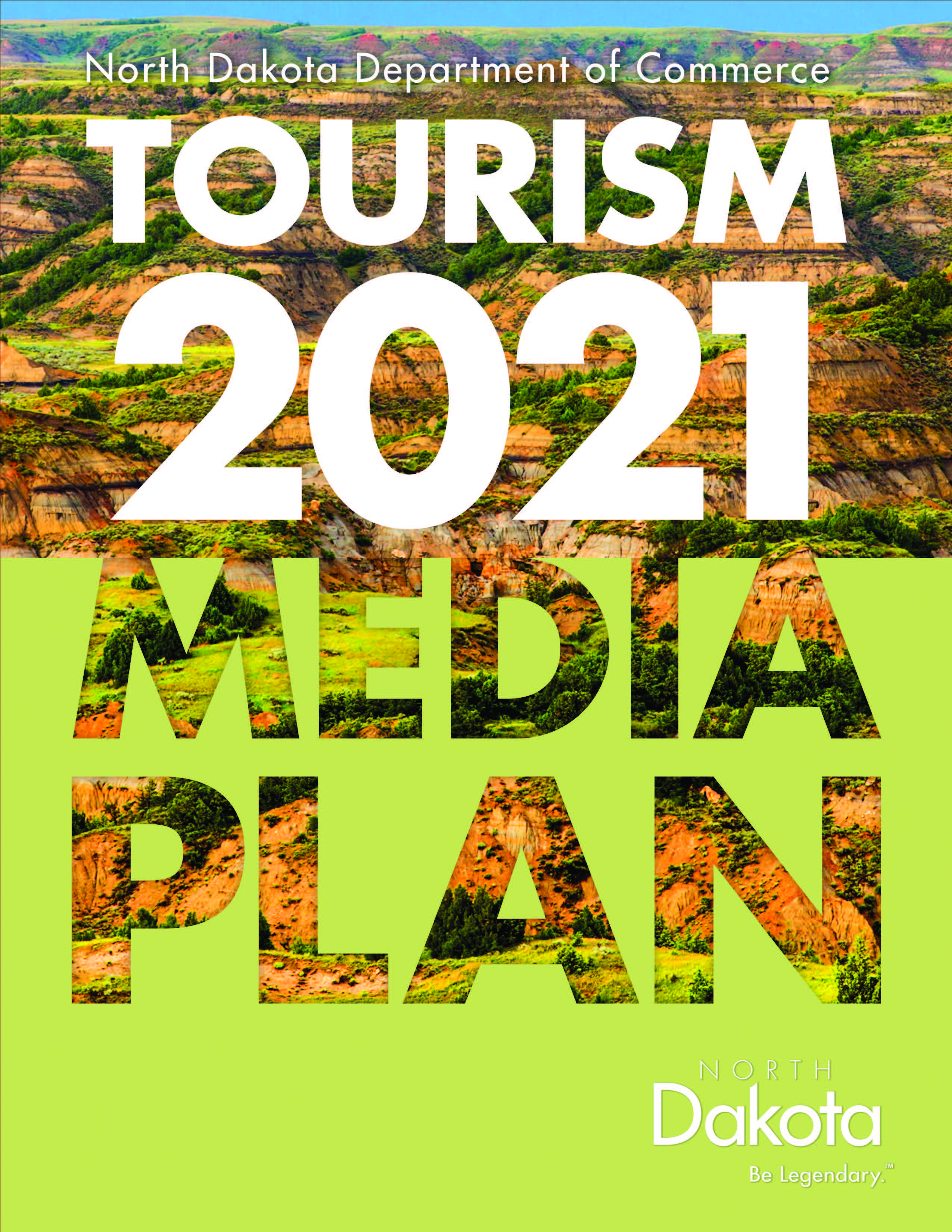 Printed copies will be available soon. If you would like a printed copy of the Media Plan, please contact Heather LeMoine, Marketing and Research Manager, at [email protected] or 701-328-5372.
Stronger Together: Cooperative Advertising
North Dakota Tourism offers a cooperative advertising program to the industry with the goal of building brand awareness of the state while driving traffic to participating partners. By combining efforts, our advertising dollars go farther and we produce a greater impact. Hundreds of opportunities have been analyzed and and the cooperative options in the plan are recommended based on price, geographic reach, target audiences and niche opportunities to ensure a value for the investment.
The 2021 Cooperative Advertising Plan can be found here. And there is an online form to reserve space in North Dakota Tourism co-op options. Questions can be directed to Heather LeMoine, Marketing and Research Manager, at [email protected].