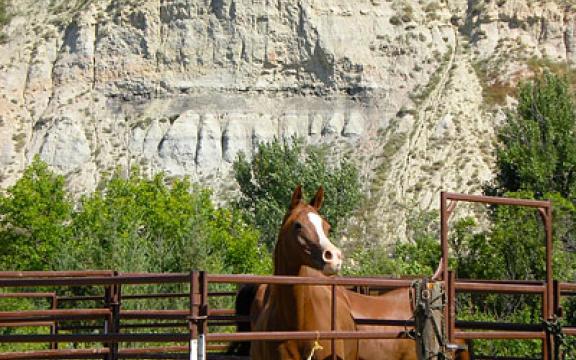 Horse Camping
Bring your horse and discover North Dakota's scenic beauty.
Horse lovers know that in most regions their options are limited to arena riding, trail rides or some limited variation thereof. But for those with horses of their own, a sense of adventure and a horse trailer, the enormous horizons and miles of wild trails in North Dakota are waiting. Some of the best options for fresh vistas with horse-friendly campsites and adventures include:
Out-of-state horses must have a current health and negative Coggins certificates issued by their veterinarians. All feed used in state parks and national grasslands must be certified noxious weed-seed-free.