Brand Response and Marketing
North Dakota has always been a place valued for its uncrowded, expansive landscapes and warm hospitality. It is consistently ranked as one of the safest American travel destinations. These strengths are appreciated now more than ever, as we look to recover from the impacts of COVID-19.
North Dakota Tourism made the decision to delay deployment of its advertising campaign until messaging and strategies could be revised. We have launched a phased approach designed to support the travel industry and reach locally and regionally.
With the help of spokesperson Josh Duhamel and the creative work of our agency-of-record, Odney, a series of new ads are being released. The first phase of advertising airs in North Dakota with a simple message of encouragement: We will get through this together - because that is who we are.
Once it is considered safe to travel, we will engage locals to consider exploring their own backyards and home state.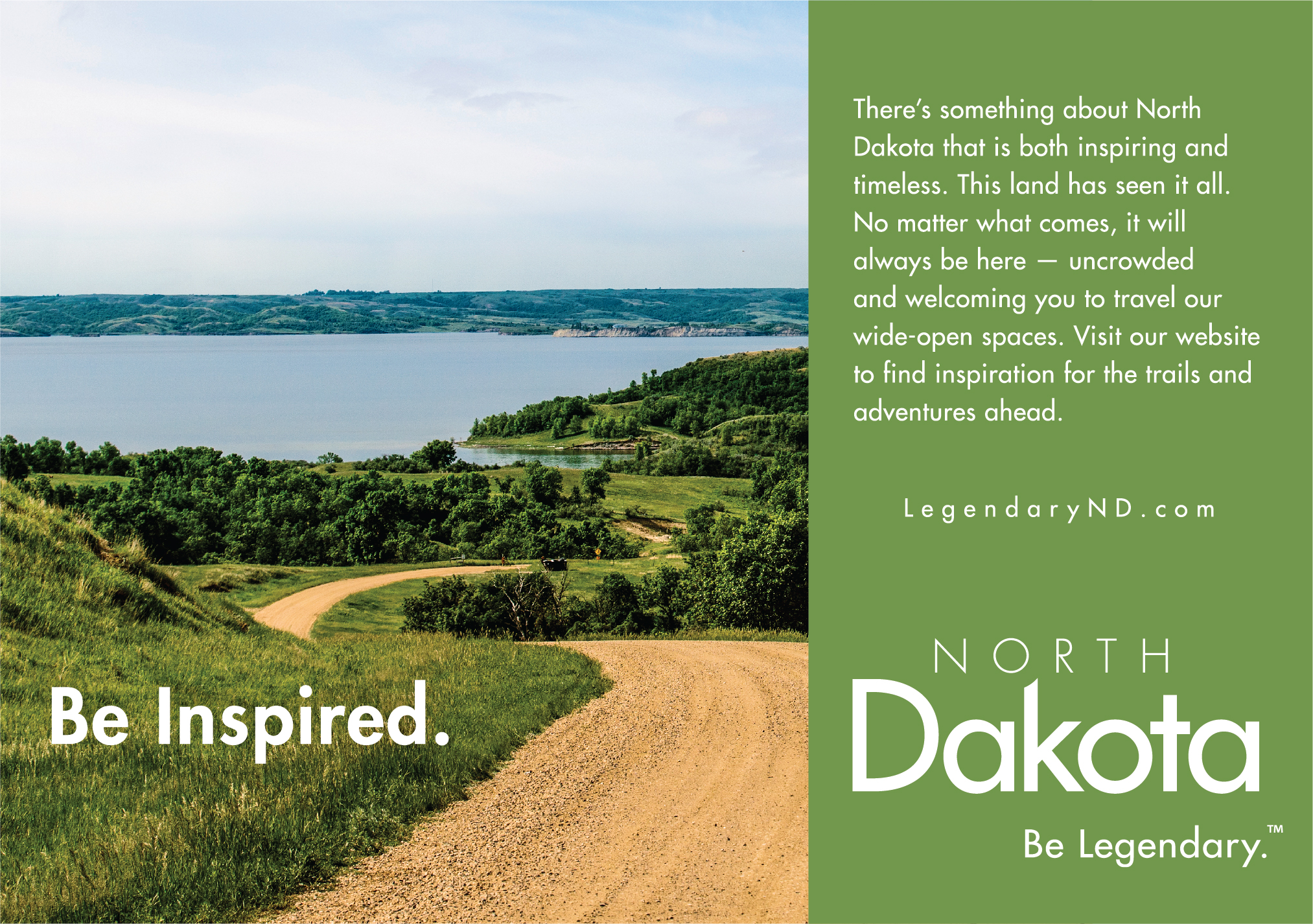 Research shows that travel dreaming continues. The second phase of advertising encourages viewers to be inspired.
Advertising will deploy first through paid digital networks and expand to regional broadcast and cable television. As Americans dream and plan for future vacations, we want North Dakota to be top-of-mind. Here, physical distancing is an easy practice while also enjoying hidden gems among our great outdoors.
As recovery continues, our full campaign remains as relevant today as it was pre-virus. North Dakota is a place where you can follow your curiosity and not the crowds. The 2020 campaign can be found here.