2020 Governor's Travel and Tourism Award Winners
The Governor's Travel and Tourism Awards are typically presented in April at the Travel Industry Conference. The COVID-19 health crisis forced the cancellation of the conference but not the recognition of the passion and dedication of North Dakotans who have contributed to the growth of travel and tourism in North Dakota.
"This year's winners have demonstrated the commitment and creativity that the travel industry in North Dakota will need going forward as we begin to recover from this worldwide crisis," North Dakota Tourism Division Director Sara Otte Coleman said. "This kind of passion  will be vital to attracting and servicing visitors once we begin traveling again."
2020 award winners:
Sakakawea Award for a Behind-the-Scenes Tourism Employee
Johannes Olwage
International Peace Garden, Dunseith
Johannes Olwage has been an employee of the International Peace Garden for 10 years, first as conservatory director, then horticulture supervisor and most recently director of horticulture. Johannes, a native of Namibia who now calls North Dakota home, has overseen much of the garden's care, including its 2,400 acres, 25-acre formal garden, 50,000-plus annuals, thousands of perennials and a world-class conservatory with more than 5,000 unique species of cacti and succulents.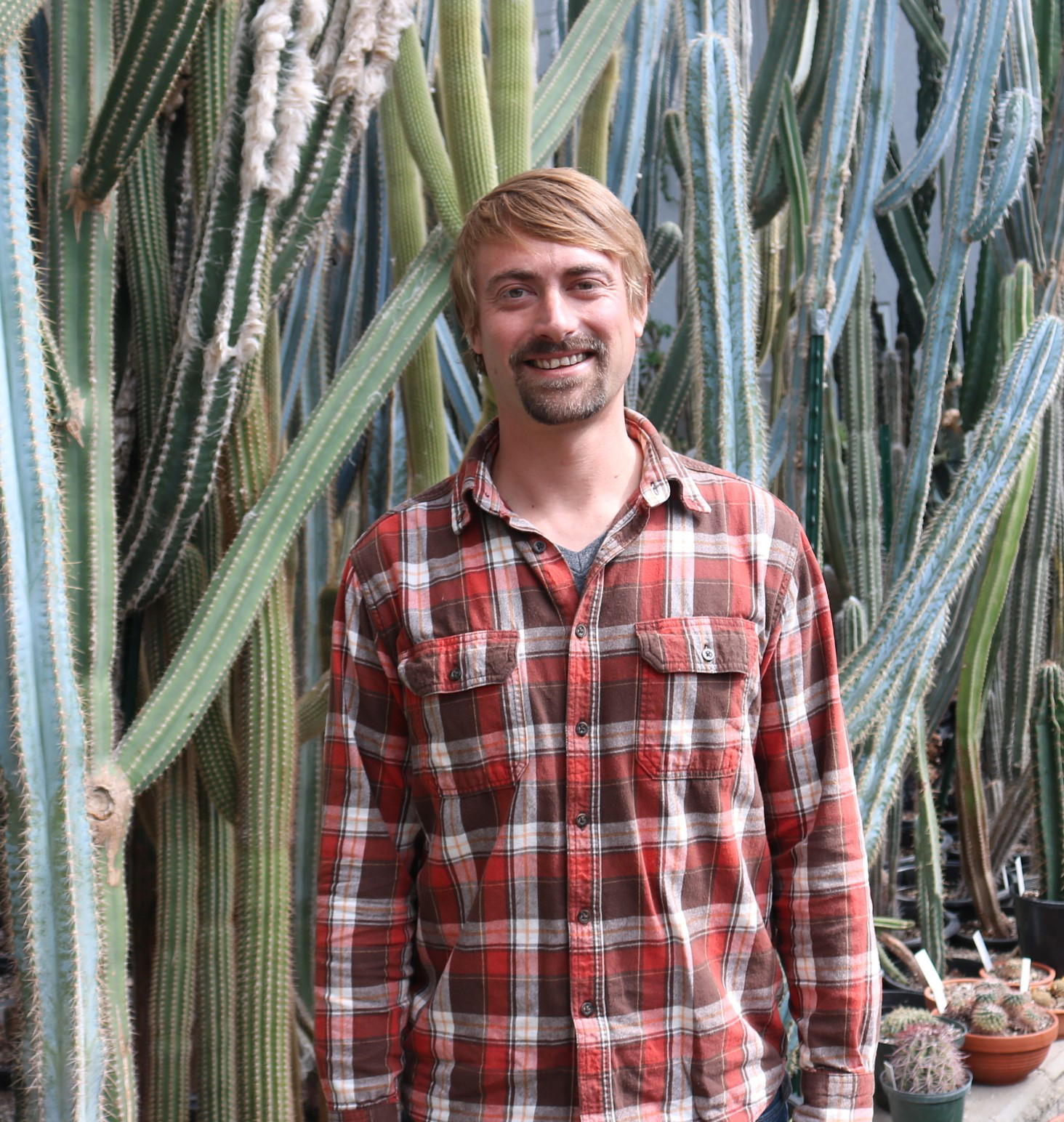 Johannes works full time caring for the plants in the conservatory and preparing the greenhouses to receive and/or grow more than 50,000 annuals for June 1 planting. He has 30 seasonal employees working to ensure that each plant finds its designated place in the garden. Johannes is a North Dakota Master Gardener and serves on the Horticultural Technical Advisory Committee for Dakota College of Bottineau.
Johannes is quick to interact with visitors while working in the gardens or conservatory and enjoys sharing plant tidbits with them. He's also implemented Garden Days at the Peace Garden and shares his time and knowledge by speaking to local garden groups around the state. Our entire staff believes wholeheartedly that Johannes embodies the very ideals of the Sakakawea Award.
Telegraph Award for Marketing Technology
Julie Obrigewitsch
Dickinson CVB
Julie Obrigewitsch has been with the Dickinson Convention and Visitors Bureau since January 2010, beginning as the sales coordinator bringing meetings, conventions, group travel and sports to Dickinson. As marketing methods have evolved into the primary use of digital marketing, Julie has stepped into an additional role of social media manager for the CVB where she facilitates digital marketing, website maintenance and analytical reports for the CVB.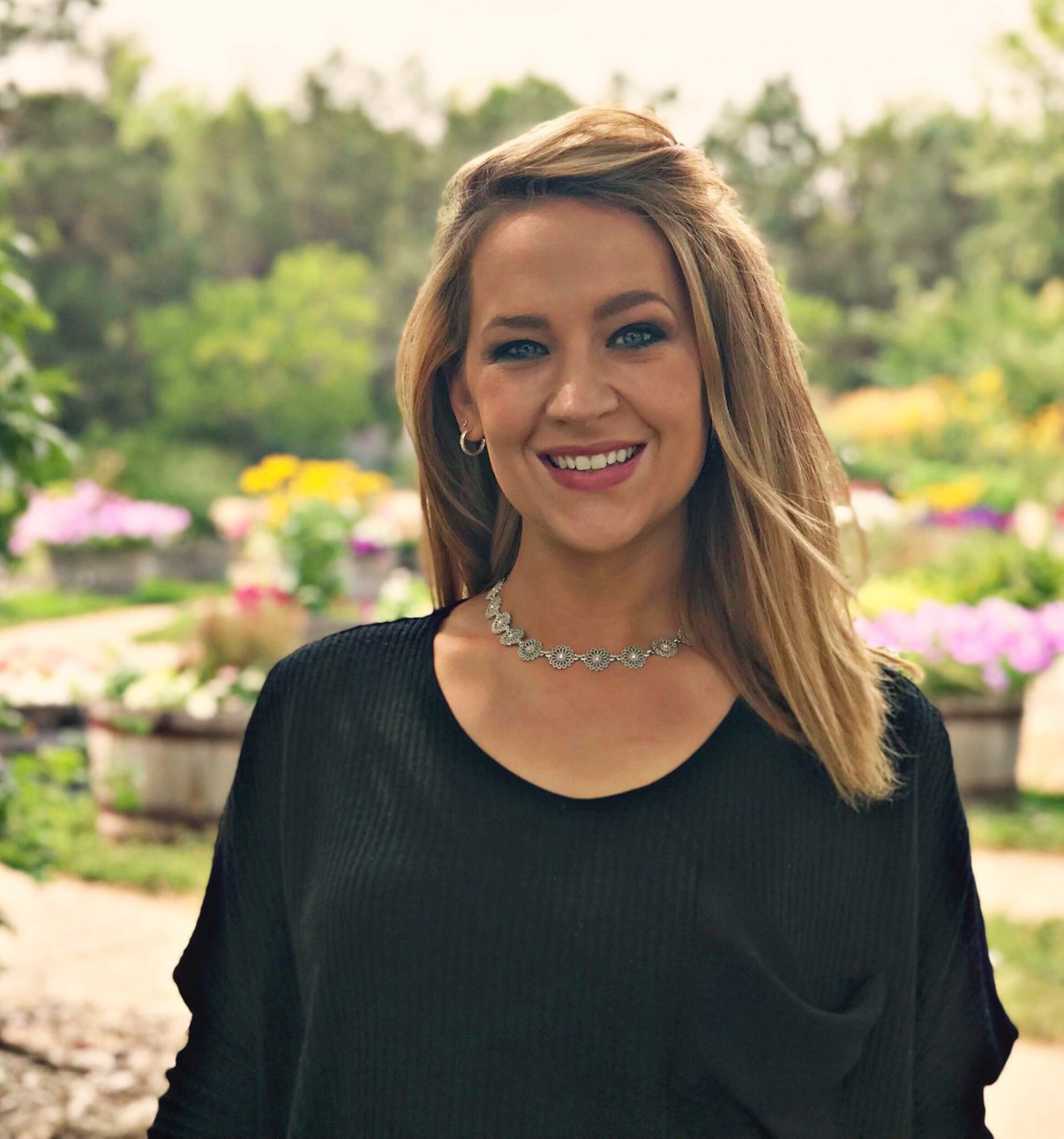 Julie has organized the CVB's social media campaigns into a focused, market-driven strategy that digs deep into the analytics of views, click throughs and engagements. Her knowledge of photo optimization, video application and detailed audience responses has elevated the CVB's return on investment for this part of our digital strategy, particularly with our paid advertising.
Julie works with the CVB's website on search engine optimization, placing digital advertising and ROI within targeted areas, including Instagram, Twitter, YouTube and extensive work within the Google platform. With more than 97% of online traffic coming directly from organic Google searches, Julie understood the importance of claiming and posting to its own Knowledge Panel. By using Google Posts, she can enter photos and events to regularly engage people. As of March 16, 2020, she has entered 279 posts resulting in 803,313 post views. She also took over or "verified" the City of Dickinson's Google Knowledge Panel in May 2018, adding 643 photos resulting in 4,707,284 photo views as of March 20, 2020.
Julie implemented a #SmallThanks program on Google last fall gave a Google workshop at the North Dakota Main Street Summit. She is a Grow with Google partner and vice president of Destination Marketing Association of North Dakota. One defining ROI was the announcement in January that the photos she added to Google Maps for the Dickinson area had reached over 4 million views.
Heritage Award for a Front-line Tourism Employee
Evonne Feist
Holiday inn Express and Suites, Minot
Evonne is a tremendous asset to the Holiday Inn Express and Suites in Minot. Her dedication to our hotel, our industry and our guests is impeccable.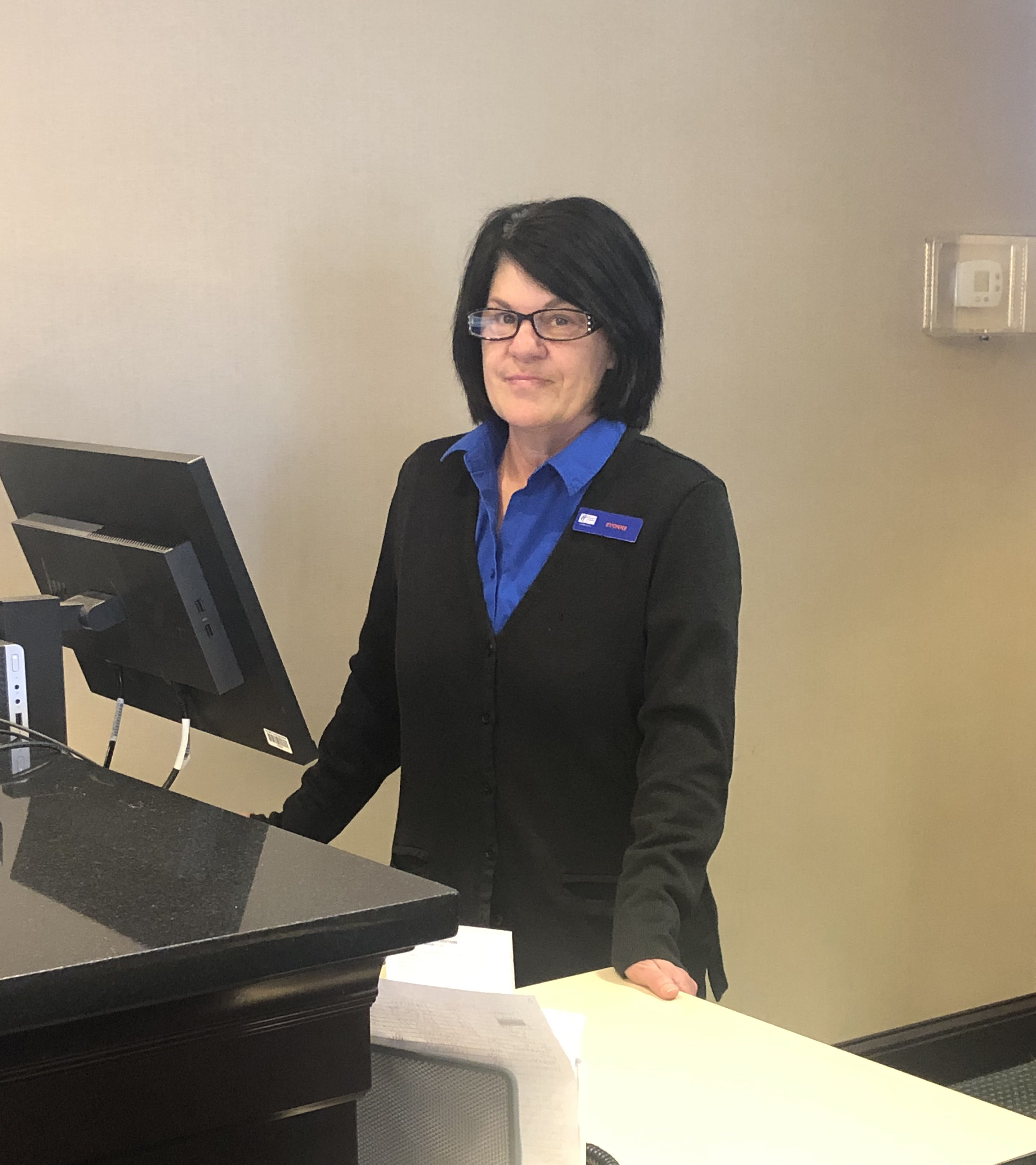 Evonne has been part of our front desk team since 2008. On top of providing guest satisfaction, her responsibilities include maintaining relationships with our guests, keeping records, making travel arrangements and managing office organization and general workflow from supporting team members. Not only does she play a huge part on the front desk team, Evonne helps in other departments without hesitation. She has helped clean rooms with housekeeping, worked in our laundry room and helped serve breakfast on occasion. Other notable experiences and achievements include operating the hotel for 14 weeks when the general manager was on maternity leave.
Evonne pays a great deal of attention to our guests and has made many great relationships that continue to show with the return business they bring to our hotel. Evonne often remembers return guests by name. Many of our guests will ask for Evonne if she does not answer the phone or check them in. Evonne is a shining example of what we hope for in a team member and I personally hope I will one days be as good as she is. Our guests appreciate everything Evonne does and so does our entire team.
Flint Firestarter Award for a Tourism Development Project
Mike Frohlich
Laughing Sun Brewery, Bismarck
Laughing Sun Brewery in Bismarck has carved out its own niche in downtown Bismarck. In a highly competitive craft beer industry, Laughing Sun sticks out for a couple of reasons – its craft brews and Mike Frohlich.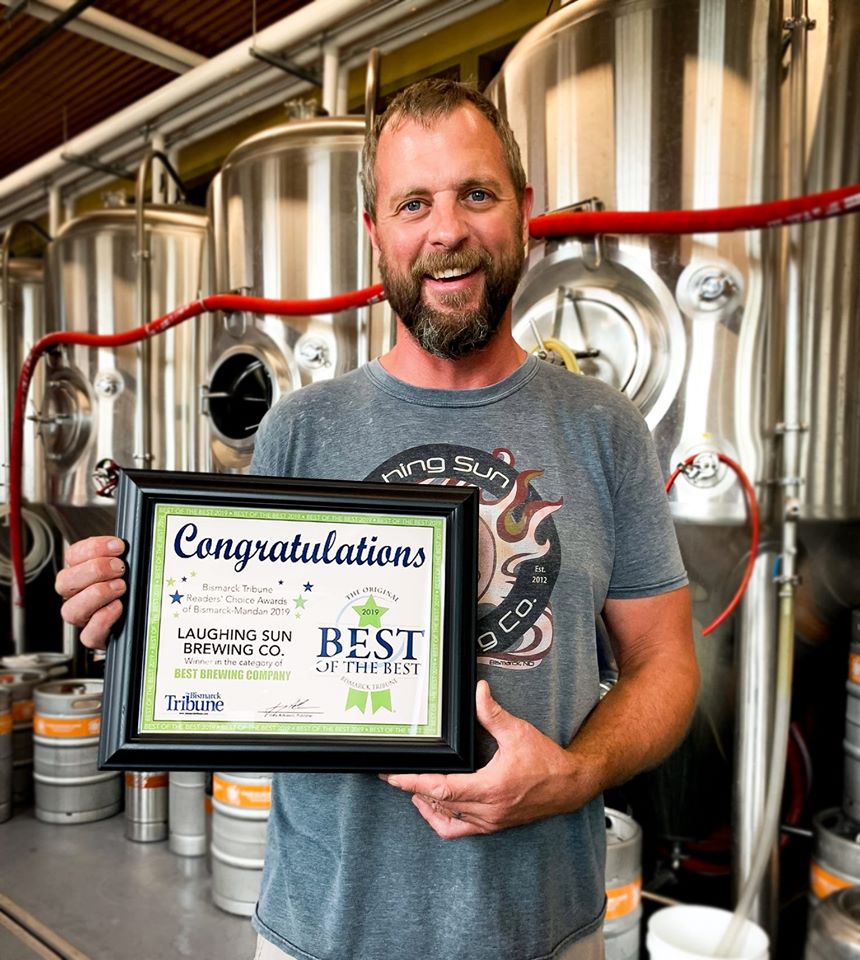 Mike blends beers, art and music into an ambiance that brings regulars back over and over and turns guests into regulars. As proprietor of the home of "Misfit Artists and Musicians," Mike provides a venue to the area's most-talented and unique creatives. His walls are covered with original local art and mostly original music by local musicians can be heard almost every night of the week. Mike's enthusiasm for allowing local artists and musicians to be seen and heard while entertaining locals and travelers alike is exactly what communities like Bismarck need to remain vibrant and relevant, while attracting future development.
Mike understands the importance of working with the tourism industry to promote the state. He is the perfect host for a media visit or product development stop, always welcoming with a great big smile. Mike is engaging with not only his demeanor, but his actions as he greets every person in the group like they are the only person in the room. Mike takes the time to sit and find out what a visiting group is doing in North Dakota and is quick to add his favorite stories to each stop that the group has made along the way. 
Mike's promotional efforts in the industry go beyond Laughing Sun. He also is an unselfish promoter of all breweries of North Dakota. He worked alongside the North Dakota Brewers Guild to lobby the Senate Industry, Business and Labor Committee in the 66th North Dakota Legislative Assembly to adopt Senate Bill 2137, changing the rules for taprooms and microbrew pubs. Mike Frohlich's passion epitomizes the meaning of the Flint Firestarter Award, given to the new offering that has opened in a downtown district that has the potential to attract visitors and enhance the Main Street experience by offering improved amenities and spark future development in the core of a community.
Trailblazer Award for Tourism Innovation
Joe Stickler, Ph.D.
Medicine Wheel Park, Valley City
Dr. Joe Stickler, former chemistry professor and professor emeritus from Valley City State University, was instrumental in the creation of Medicine Wheel Park in Valley City in 1992. The park still stands today in honor of Native American culture and history in the area and has undergone a series of improvements under Joe's leadership in recent years.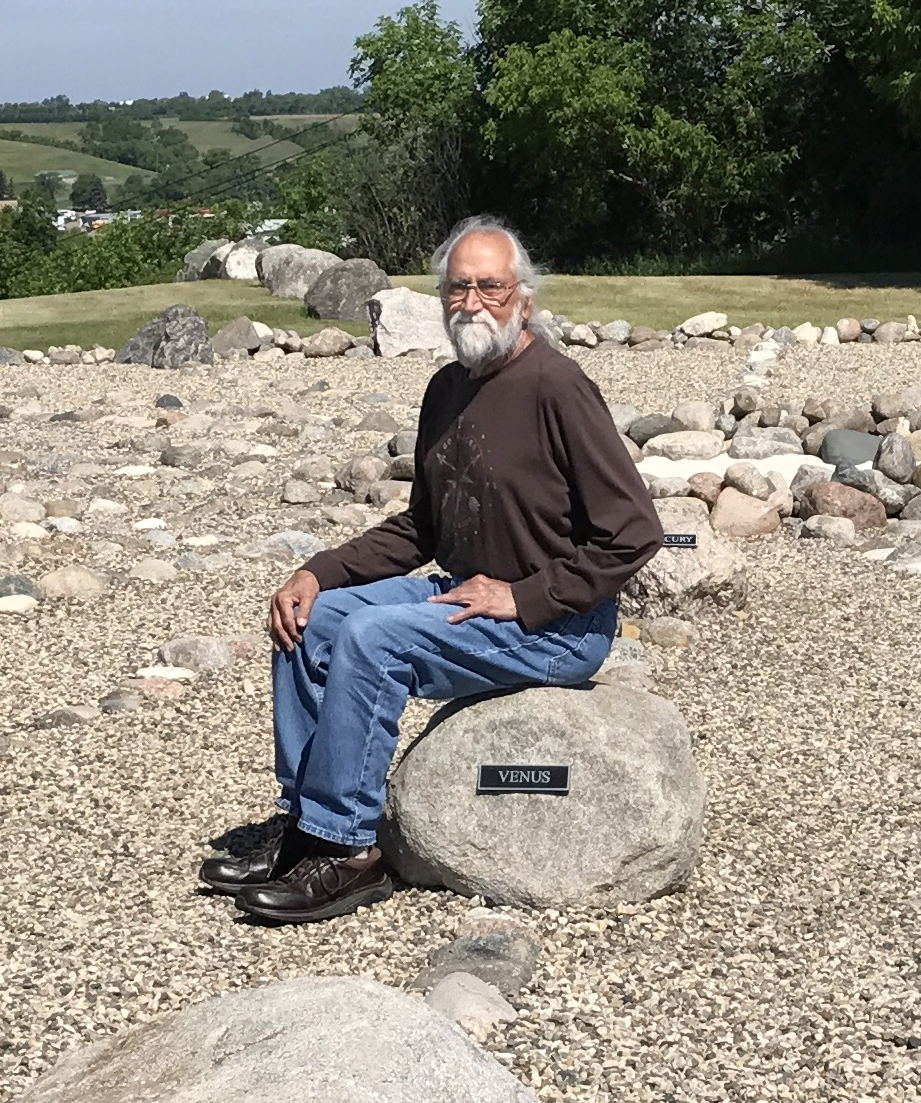 After securing 30 acres of land that included Native American burial mounds, Joe and a handful of Valley City State University students created the park in the shape of a medicine wheel. In Native American culture the wheel is a metaphor for a variety of spiritual concepts. Joe and his group worked to create a stone monument to illustrate the metaphor, platting a wheel that now includes 28 spokes to represent the days in the lunar cycle. In 1994, it was restructured to include a cairn and spokes at the alignment of sunrise and sunset at the equinoxes and solstices.
Community events, including a spiral dance and start party, have been organized. Other additions include a concrete footpath through the hills to the Regional Technology Center; a walk through the planets where boulders representing each planet (the size of the boulder corresponded to planet size) and boulder placement following the alignment of the planets; and two interpretive panels describe the wheel, the walk of the planets and the Native American burial mounds.
Joe received the Valley City Community Spirit Award in 2001 and his project has since been featured in several magazines like "Country Discoveries" and "Guidebook to Scientific Travel." He is always willing to host FAM and bus tours where his quirky sense of humor has delighted thousands of visitors. Joe's Medicine Wheel Park has been an invaluable addition to the City of Bridges and a unique draw to the state of North Dakota.
Legend Award for Travel & Tourism Industry Leadership
Claudia Berg,
State Historical Society of North Dakota
"Legendary" aptly describes Claudia Berg's leadership contributions to our state. A true advocate for North Dakota, her positive and progressive leadership style, professional advocacy to preserve North Dakota history and community connections with statewide leaders of cultural and tourism organizations is creating a lasting impact.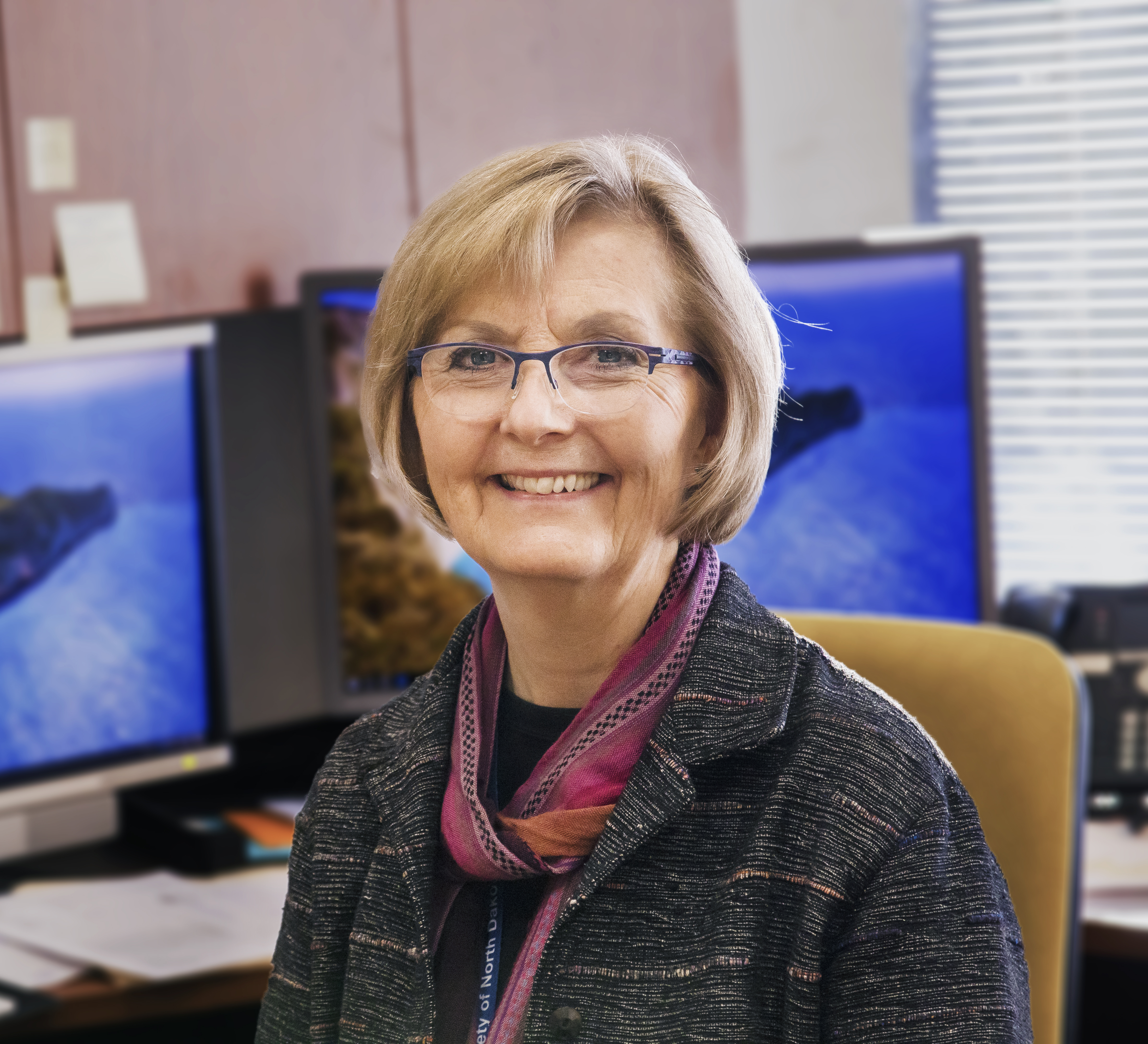 As director of the State Historical Society of North Dakota, and with 35 years of service, Claudia has a longstanding reputation as a positive partnership builder. She is a passionate champion of weaving together people, places, community cultural organizations and North Dakota history in collaborative initiatives that significantly impact tourism, destination development and participation in statewide events and initiatives. She also serves as the state historic preservation officer, bringing her expertise in preserving buildings and places to communities statewide. She regularly travels North Dakota's roads to promote and preserve history with organizations,. including the North Dakota Native Tourism Alliance advisory committee, the Bismarck-Mandan CVB Board and the Sons of Norway.
Claudia serves as an advisor to the Theodore Roosevelt Presidential Library board and attends meetings of the North Dakota Travel Alliance Partnership, agency Friends groups, the German-Russian Tri-County Tourism Alliance and local and county museum meetings.
Born in Minot, Claudia is the perfect example of a North Dakota success story. She began with the agency in 1981 as a graphic designer. She then moved into a position as exhibits curator, then was named the museums and education division director, then expansion project director, and was selected as agency director in 2014. Although Claudia is retiring in June 2020, her leadership legacy will live on in the statewide programs she has implemented, the people she has connected, the regional communities she has impacted and the staff that she has inspired to greatness.