Sheyenne RiverFest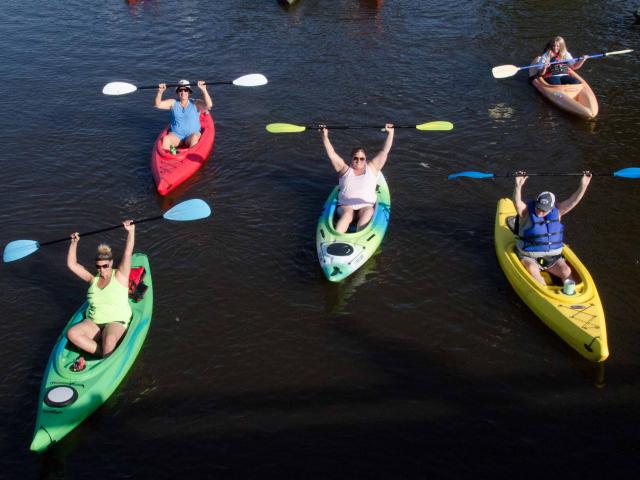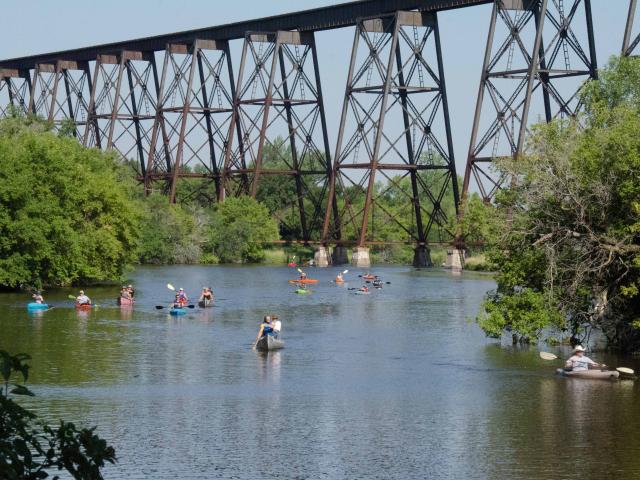 August 4, 2022 - August 6, 2022
9:00am to 1:00pm
August 4, 2022 9:00am 1:00pm
August 5, 2022 9:00am 1:00pm
August 6, 2022 9:00am 1:00pm
Sheyenne RiverFest will be held in Valley City and Fort Ransom State Park on August 1. Start the day with a record canoe/kayak launch on the Sheyenne at 9 a.m. Launches will take place at Fort Ransom State Park and the National Fish Hatchery north of Valley City, ending at Chautauqua Park in Valley City. Bring your canoes and kayaks and help break the record. A shuttle service will be provided to get you back to your vehicles in Valley City. There is a limited number of canoes available to use if you don't have your own. Call event coordinator Mary Lee Nielson at 701-840-1580.
Fort Ransom State Park also is hosting kids' weekend during RiverFest. Besides kids' activities and the launch event, there will be a RiverWalk guided tour by a ranger and folks from the Sheyenne National Grasslands to visit about their new river landings. Vendor booths in Valley City's Chautauqua Park will be open 10 a.m.-1 p.m. Barnes County On the Move will be handing out healthy snacks. Not In My House, a preventative underage drinking program, is sharing information to help parents combat alcohol abuse.
Bobber the Water Safety Dog will be making an appearance. North Dakota Game and Fish will be there to educate boaters on the prevention of spreading aquatic nuisances. Pontoon rides and a RiverWalk are all free. The National Fish Hatchery northwest of Valley City will have the Kids' Fishing Pond open with fishing supplies. Registration is $5 the day of the event and you will receive a tee shirt.  For more information email [email protected] or call 701-840-1580.
All Features
Event Category
Adventure Activities
1
Boating
1
Educational
1
Family-Friendly
1
Fishing
1
Outdoors & Nature
1