It's Windy in Scotland, Too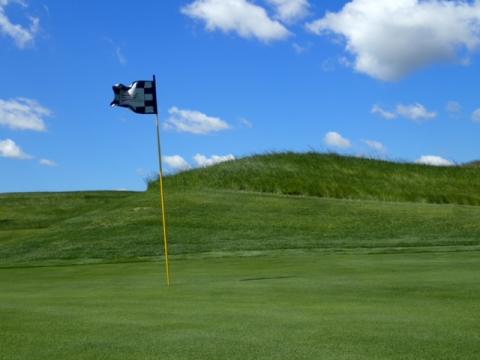 If, on their journey to the Pacific Ocean, Lewis and Clark had golfed, they would have spent significant time driving and putting their way around North Dakota while en route through New Town toward Great Falls, Montana. In the southwest corner of North Dakota, you can carry your clubs and search for lost balls in the rough, just as if you had have been crossing through these trails (fairways) with Meriwether and William.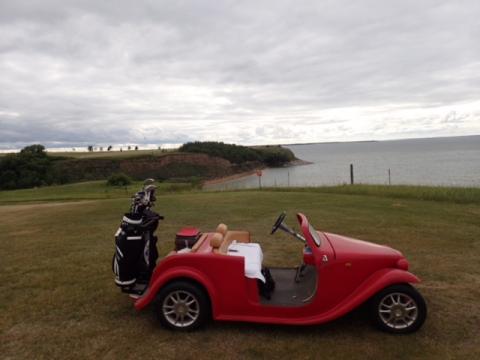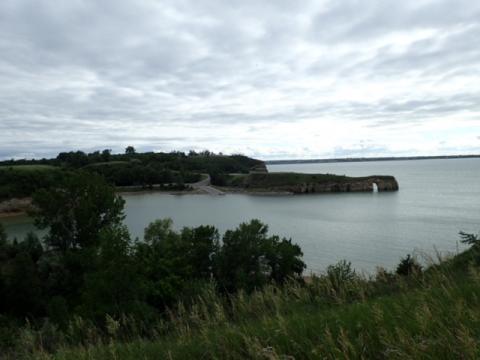 Nineteen courses make up the Lewis and Clark Golf Trail of North Dakota. In roughly a six-hour radius, you can visit 10 nine-hole courses and nine 18-hole courses, all open to the public. Enjoy the beauty of the Lewis and Clark Golf Trail by embracing the diversity of each location. The courses range from former private country clubs to intimate nine-hole courses where locals have played for 30 or more years and everyone knows your name - and your handicap.
Wonderful and contrasting highlights of the two most diverse courses, and you should play them both, can be found at Riverdale Golf Club in Riverdale and Bully Pulpit Golf Course in Medora.
Located near Garrison Dam, Riverdale Golf Club is a small, self check-in, drop some money in a lock box, nine-hole artificial greens course. The weekly locals night finds area residents coming out for a friendly round of best ball dressed in casual wear and sipping on cold ones. Artificial greens make for some fun and challenging putts, but you will find yourself distracted by the incredible views. Riverdale sits on the bluff of Lake Sakakawea and the breathtaking views rival any course that overlooks a lake or ocean. Watching the sun set on the water while chipping and pitching around the course - because driving may lead to a water ball you will never attempt to retrieve - is what some in this small town live for.
Bully Pulpit, on the other hand, is an oasis of magic just outside of Medora, population 150, and one of the top destinations in North Dakota. The fairways run along the Little Missouri River and are dotted with wildflowers. Rated one of the Top 100 Public Golf Courses in the United States and known for its ever-demanding "Badlands Holes" and unobstructed views for miles in every direction, Bully Pulpit is made for the consummate golfer. The challenge is real and you will certainly have bragging rights. You will also lose golf balls.
Golfing along the Lewis and Clark Golf Trail, you will find course amenities that vary from bustling pro shops and thriving men's and women's clubs to courses that have no dress code and casual tee times. You will also find locals who have become the fabric of each club. All 19 courses have stories which thread together within their community; local businesses donated materials to support new cart paths, fairways and view towers, and local men and women volunteer to keep their clubs up and running. There is pride in the North Dakota golf scene and a passion for the sport.
One of the recurring challenges of golfing in North Dakota is wind. It's windy. It's windy a lot. While at Square Butte Creek Golf Course just outside of Center, the winds can whip and bodies press against the force to keep from blowing over. Scanning the fairways, one can see several golfers out and about as if it were a perfect 78 degree day. When asked how in this weather is it even possible to golf, they simply and very poignant reply: "It's windy in Scotland, too."