Fun and Food in Fargo/West Fargo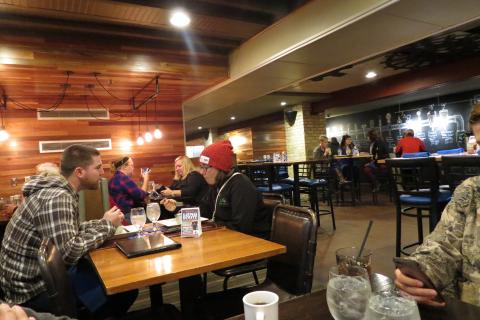 A trip to Fargo is never a good time to cut calories, as the variety of choices for foodies continues to grow. 
With so much growth in the southern part of West Fargo, restaurants have popped up to meet a growing demand. Sports fans heading to Scheels Arena, West Fargo Sheyenne or Fargo Davies can enjoy pregame fare at Brewtus' Brickhouse (Bottom right). Try the sweet barbecue chicken pizza for a savory starter or its mega-nachos. As the name indicates, you will find a good variety of beers but this brew house also offers some decent wine and cocktails for those who prefer malt-less beverages. It is open to all ages. On a recent Friday night it took about 45 minutes for table services but it was worth the wait.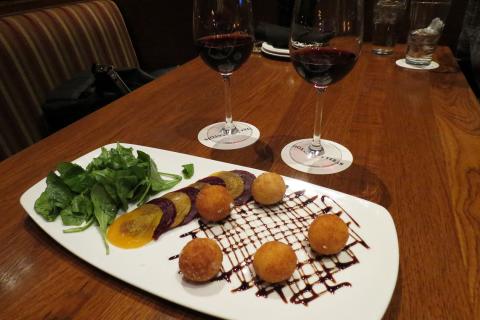 For those who have enjoyed Doolittle's Woodfire Grill in south Fargo, the owners now offer a sister restaurant – Porter Creek on 45th Avenue (Above right, below left) and connected to the ClubHouse Hotel.  As you enter, enjoy the comforting smells of the wood fire and chicken on the rotisserie. The upscale lodge-like décor is highlighted with a unique beamed ceiling and the food is fabulous. The pastas, flatbreads and salad are all large, fresh and savory. Try the beet and goat cheese appetizer with a great glass of pinot noir. The large back patio is a great meeting spot May-October. 
If you are looking for a casual brunch spot, check out the Boiler Room (Top and above left), located off Roberts Alley. The breakfast casserole has all the ingredients of true comfort food: cheese, tater tots and bacon. This fall, Saturday morning the place was filled with Bison fans warming up for the game with omelettes and make-your-own Bloody Marys. Strumbeano's Coffee and Sandy's Donuts also are located in the immediate area and offer other morning options for those craving some caffeine and sugar.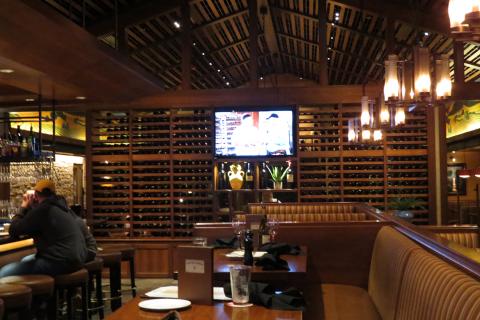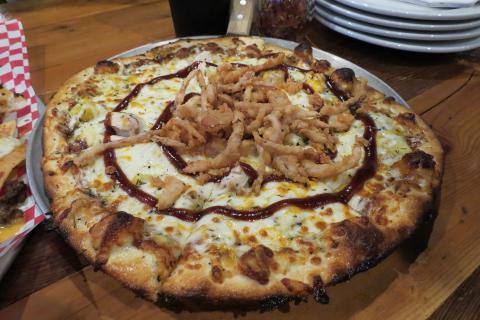 Speaking of sugar, if artisan ice-cream calls your name, be sure to try Silver Lining Creamery, new to Broadway Avenue. The small-batch varieties are all rich and smooth and the scoops are generous. I fell for their version of coffee but was tempted by mason jar sundaes in many fresh flavors.
I love the atmosphere at Rosie's also on Broadway Ave. The honey smoked salmon salad was a treat filled with fresh blueberries, sliced pears, candied walnuts and goat cheese - atop fresh greens.  If you are more of a sandwich kind of guy, the Classic 9 is the perfect gilled cheese with extra sharp cheddar on sourdough.