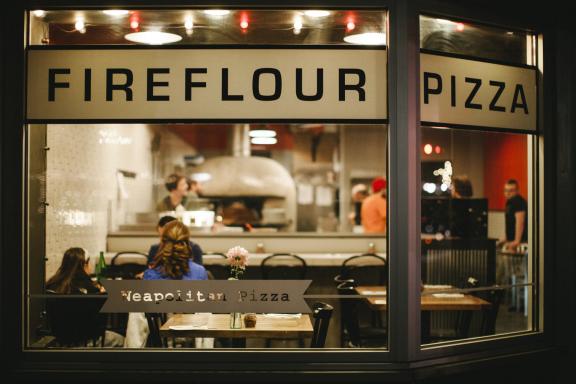 Date Night Downtown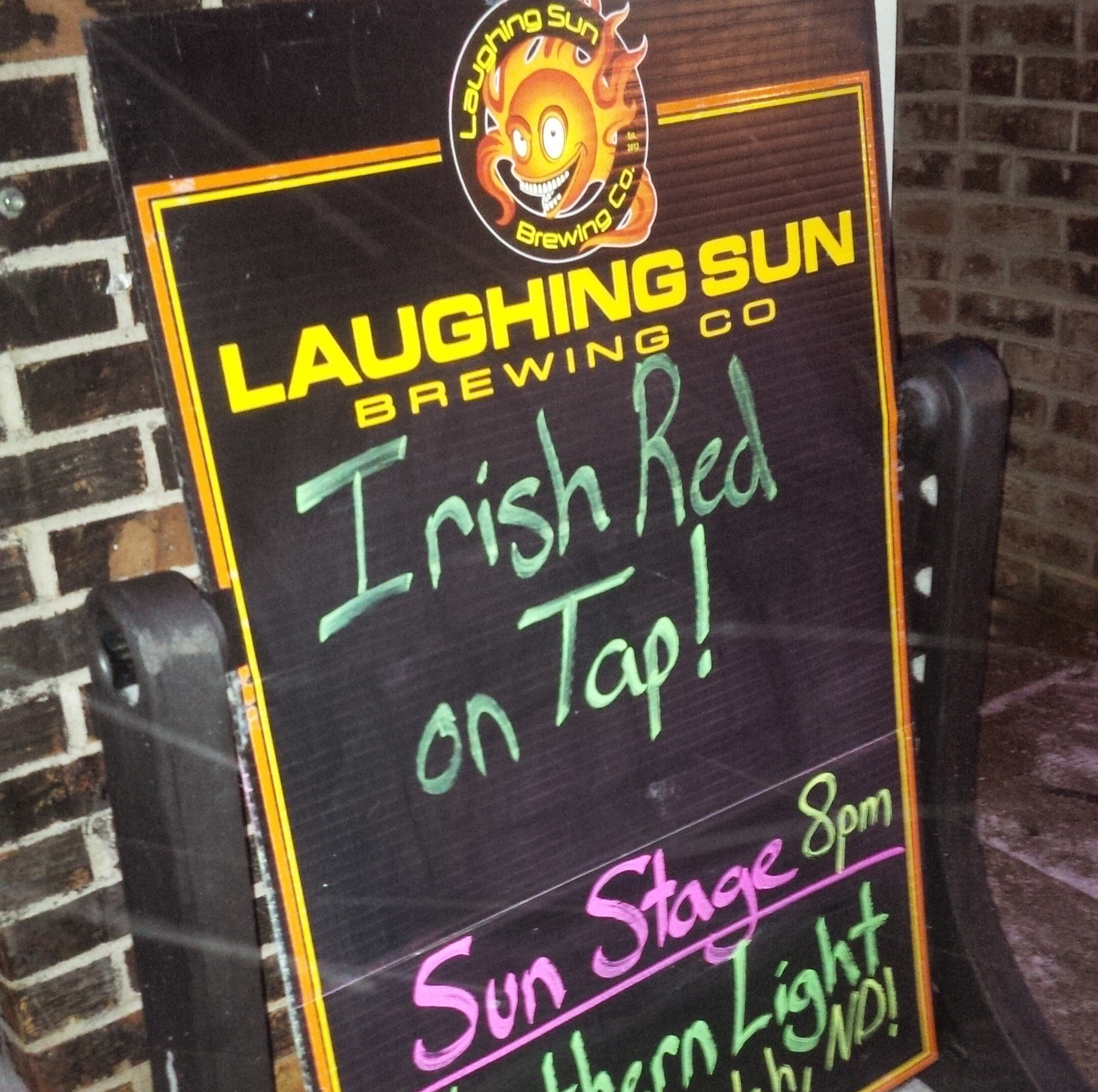 It was time for a date night, and my husband was in charge of planning the night. We had been living in the Bismarck area for about a year now, so there is still much for our family to explore. We've heard lots of great things about businesses in downtown Bismarck and my husband decided it was time to check out a few.
We began the evening at Laughing Sun Brewery. Being new to the establishment, we knew that a flight was the way to go and we sampled Strawberry Wheat, Sinister Pear, L'amitie Saison Blanc, Irish Red Ale and Black Shox Porter. The laid back atmosphere was very relaxing and we could have a conversation without having to yell above high levels of noise. Also, the staff was friendly. Now, I'm not typically a light beer kind of girl, and went in expecting the Black Shox Porter to be the best for my palate, but my husband and I agreed that the Strawberry Wheat was the winner of the evening. It was refreshing and not overly fruity. The Irish Red Ale was also very smooth.
After the flight, we spent some time wandering around downtown Bismarck. We checked out a couple shops and talked about a few other restaurants that we should visit in the near future.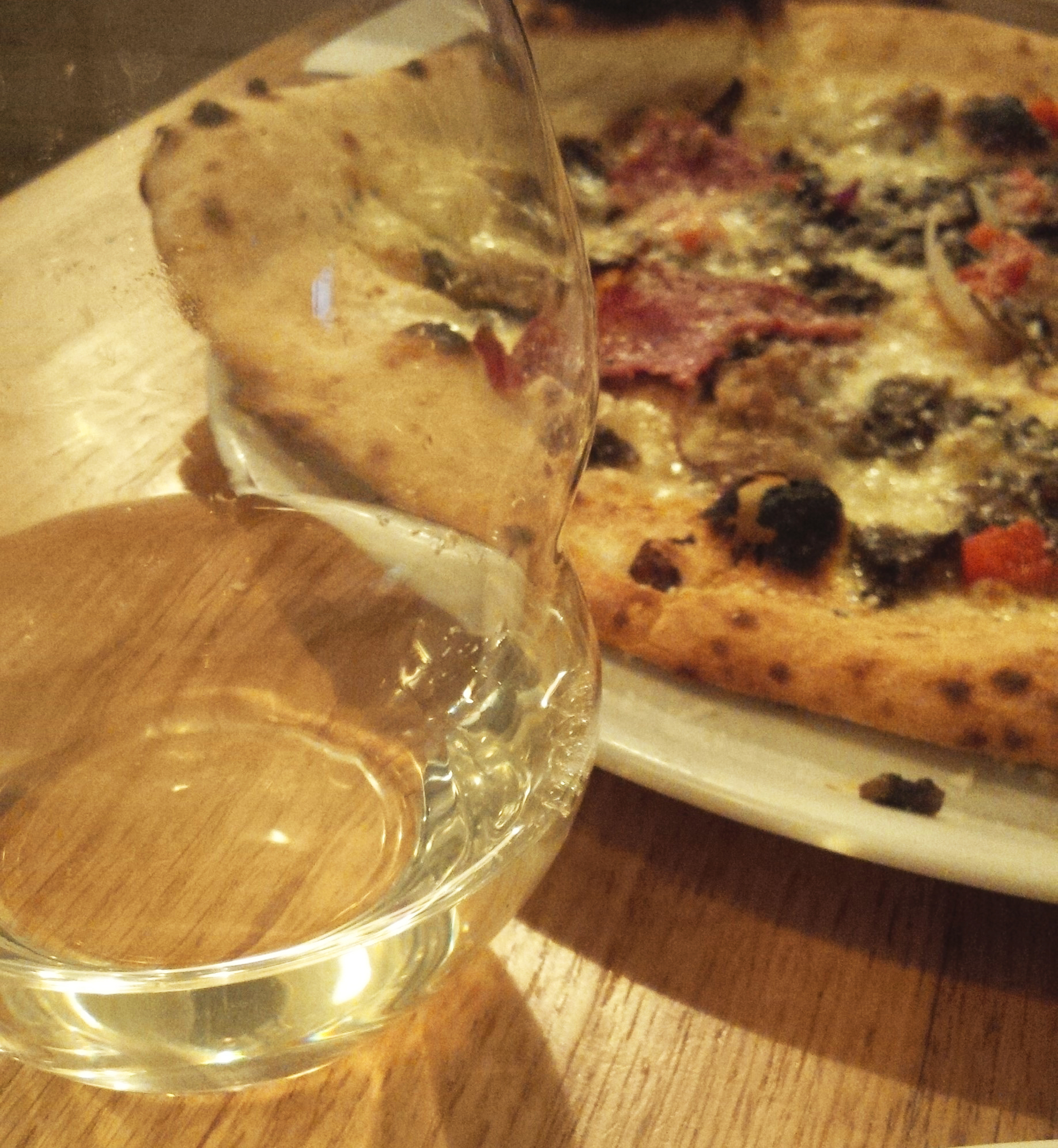 Then it was time to grab something to eat, and we had quite a few people recommend Fireflour Pizza. Now, some locals will tell you that we did this wrong, because you can actually order Fireflour from Laughing Sun and eat at the brewery. In fact, Laughing Sun encourages people to bring in any and all food. However, we wanted the restaurant experience. The service was fantastic and I loved the unique menu selections and was excited to see some locally-made items included. I choose the Americano pizza with the Bearpaw Almondflower ND Honey Wine. I have one word for the pizza and the wine ― amazing. The pizza was everything that had been described in the recommendations ― fantastic flavors and the texture of the crust from that extremely hot oven was unlike anything we've had before, and that includes other wood-fired establishments. The wine, made by Apple Creek Winery, was refreshing and had a nice balance.
Other times of the year, the perfect finish to this date would have been a show at the Belle Mehus, or a downtown concert, but our evening wasn't timed right for one of those events. So, we headed to the Grand Theatres to catch a movie. We always love the atmosphere at the Grand.
Our experience at Laughing Sun, Fireflour and the Grand Theatres made for a wonderful date night downtown (well mostly downtown), and I am sure we will be back to each of these places soon.