Batter Up!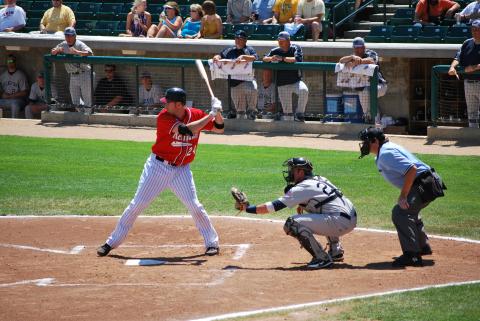 Question: What does baseball and North Dakota "Champagne Music Maker" Lawrence Welk have in common?
Answer: The 1-2-3.
The late big band leader from Strasburg would begin songs with "a1, a2, a3." Thus, in these parts, a 1-2-3 twin killing is sometimes referred to as a Lawrence Welk.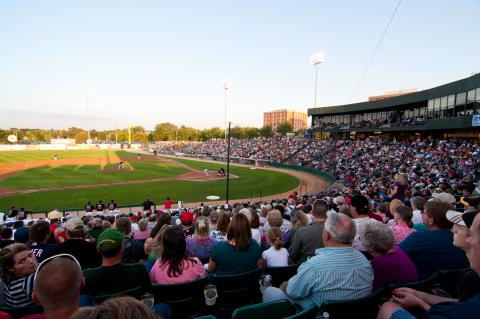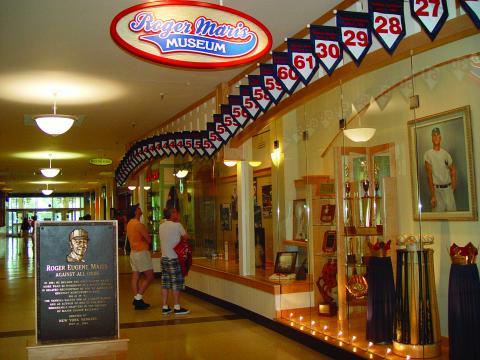 Baseball fans everywhere love seeing rare plays like the 1-2-3; they love diving stops, home runs, triples and game-winning singles. They love sitting with friends and reminiscing about games gone by. You will find all that and more at great fields and quaint ballparks this spring and summer throughout North Dakota. The state that gave the major leagues Roger Maris, Darin Erstad, Rick Helling, Travis Hafner, Matt Strahm and even some of the great Negro League players of all time, loves its baseball.
North Dakota's college teams range from NCAA Division I North Dakota State to NCAA II University of Mary in Bismarck and Minot State to NAIA Valley City State, University of Jamestown and Mayville State and junior colleges Bismarck State, Williston State, Lake Region State and Dakota College at Bottineau.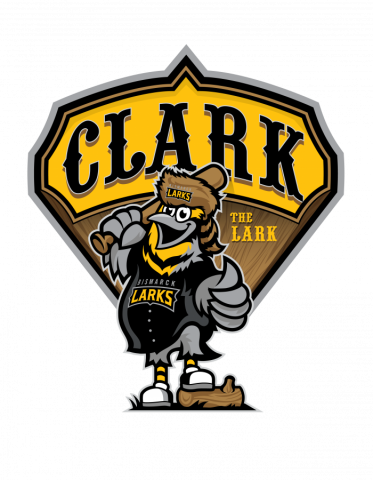 College seasons will end about the time the boys of summer begin in May. The Fargo-Moorhead RedHawks of the Independent American Association, Bismarck Larks of the collegiate wood bat Northwoods League and Minot's Souris Valley Sabre Dogs and Dickinson's Badlands Big Sticks of the Expedition League throw out first pitches in May. The RedHawks play in Newman Outdoor Field, which happens to be home to "Bruce," the world's largest wood baseball bat at 161 inches long with a 12 1/2-incch barrel. The RedHawks have won five league championship series since their inaugural season in 1996. They begin their home schedule May 29. Before or after your trip to the ballgame, stop at the Roger Maris Museum in West Acres Mall in Fargo to learn more about the legendary career of Maris, who grew up in Fargo and went on to play for the Yankees. He outdueled Yankees legend Micky Mantle to break Babe's Ruth's single-season home run record with 61 in 1961. Memorabilia and video of Maris' career are found at the museum.
As you travel across the state, be sure to stop in Jamestown at the North Dakota Sports Hall of Fame in the Jamestown Civic Center. Memorabilia of the state's renowned past and present sports heroes and legends are on display here. 
Finally get a look at some of the nation's top collegiate players at Bismarck Municipal Ballpark, home of the Bismarck Larks. Some of the players will go on to play in the major leagues. In fact, more than 90 former Northwoods League players are currently on major league rosters. Don't miss a chance to see the next Max Scherzer.
The Larks are the latest associated team to play in Bismarck. Did you know that one of the first racially integrated teams in baseball played in Bismarck and won a national title with legendary Satchell Paige on the mound. To get a feeling for what baseball has meant to North Dakota, read all about the Bismarck Churchills in  Color Blind about the team that dominated at a time when amateur baseball was big and racially divided, except in Bismarck.
Batter up.