9 Places to Explore North Dakota's Railroad History
Railroads played a major role in North Dakota's development as a state. Learn more about the railroading history of North Dakota.
North Dakota State Railroad Museum
Railroad artifacts, railroad pictures, Railroad Hall of Fame, 5 acres with rolling stock and 3,000-square-foot railroad displays. 
3102 37th St. NW
Mandan, ND 58554
United States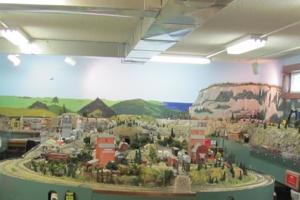 Northern Lights Railroad Museum
Originally established in the 1980s as model railroading club, the Northern Lights Railroad Museum expanded its mission to preserve and interpret railroad history of the Northern Great Plains.
Highway 220 N and 20th Street SE
East Grand Forks, MN
United States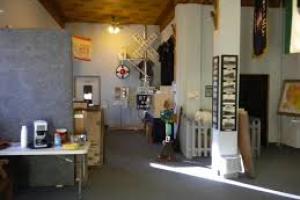 Railroad Museum of Minot
Dedicated to the railroad history and culture that established many of the state's cities. Displays and artifacts trace the vital impact of the railroads on the communities and the way of life the railroads provided for many individuals. The museum focuses on the time period from 1886 to present and has many hands on displays and information for visitors for all ages.
19 First St. NE
Minot, ND 58701
United States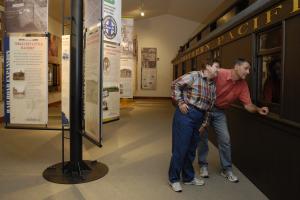 Rosebud Visitor Center NP Coach
The Rosebud is a Northern Pacific Railroad Superintendents Coach dating from 1881. The car was used by S. R. Ainslie, Superintendent of the Yellowstone Division. Rosebud was purchased in February 1932, by John P. Reeve for $550.
250 Main St. W.
Valley City, ND 58072
United States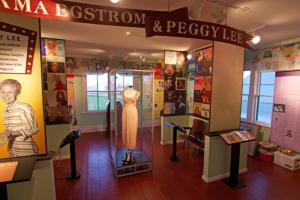 Midland Continental Depot Transportation Museum Featuring Peggy Lee
Museum showcasing two treasures in one: the Midland Continental Railroad and the home of music legend and North Dakota native, Peggy Lee. The Midland Continental was a short line railroad that operated between 1912 and 1970. The main floor of the building served as the depot, and this floor showcases the railroad's history.
401 Railway St.
Wimbledon, ND 58492
United States
Edinburg General Store
A unique shopping experience. There are three G-scale trains running around the perimeter of the balcony. Pieces of antique furniture highlight the merchandise on two levels of the store.
67 Main Ave.
Edinburg, ND 58227
United States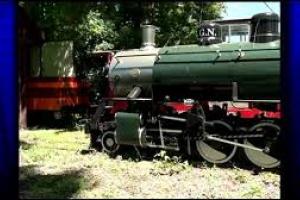 Magic City Express
1219 Burdick Expressway E.
Minot, ND 58702
United States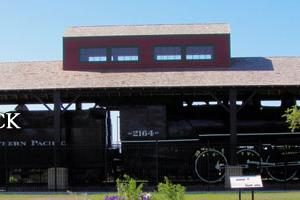 Camp Hancock
Site preserves part of a military installation established as Camp Greeley in 1872 to provide protection for work gangs then building the Northern Pacific Railroad. The camp's name was changed to Camp Hancock in 1873. Northern Pacific engine and coal car on site.
101 E. Main Ave.
Bismarck, ND 58501
United States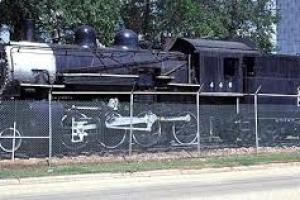 Soo Line Park
On display is a 1903 old-time 440 Soo Line steam engine, which the town established roots for in 1857. Also on display is the Veteran's Memorial. 
800 Park Ave.
Harvey, ND 58341
United States