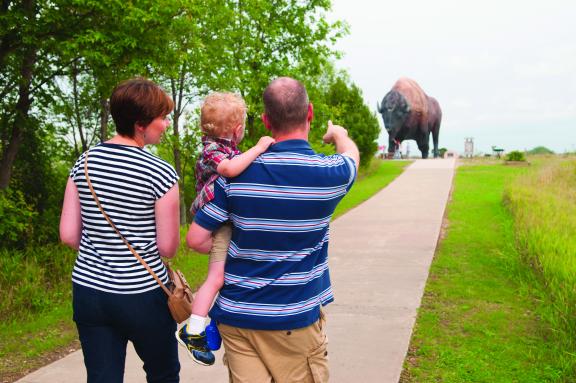 Welcome to North Dakota
Let us help you get the most out of your stay in North Dakota
Welcome to the United States, specifically North Dakota. We're happy you have chosen to make our state one of your destinations and hope you will be able to spend several days experiencing all of the great things to see and do in North Dakota.
You will find scenic wonders and exciting attractions that are as varied as the landscape in our state: from the fertile and flat farmland of the Red River Valley in the east; to rolling hills and wetlands in the central region; to rugged Badlands of the west. We encourage you to take advantage of an array of lodging, from yurts to cabins to upscale hotels. Let us help make your stay here enjoyable. Click on the links below for more information.
International Traveler Information: Passport Info
North Dakota weather: What should I pack?
Getting Around: What should you expect when you arrive?
For Our Canadian Friends: Travel information
Cha-Ching: How much is my money worth?