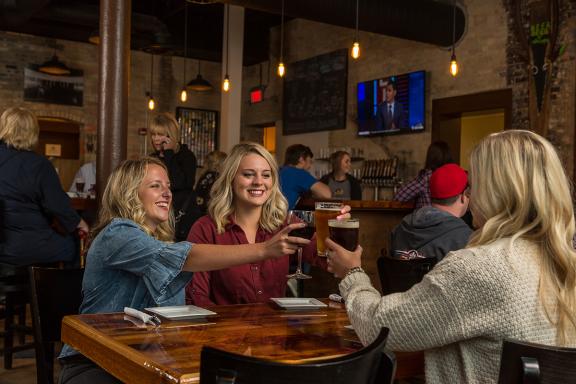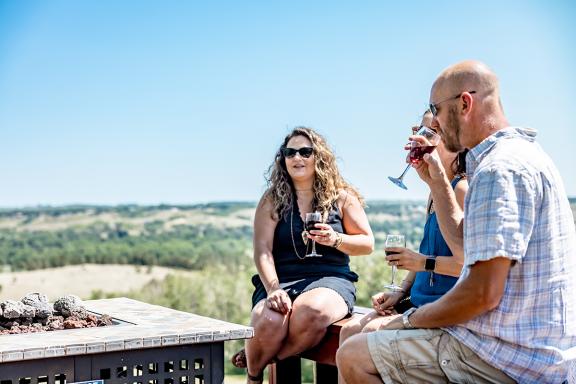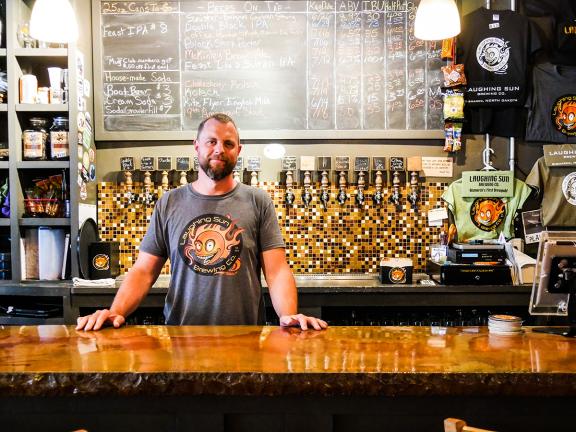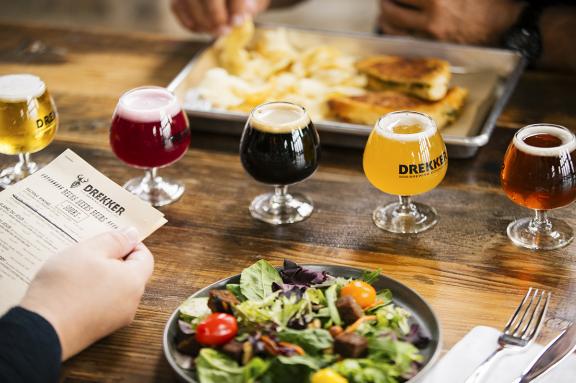 Tip a Glass at our Breweries, Distilleries and Cideries
Enjoy award-winning brews, aromatic wines and signature spirits made from locally grown goods.
All around the country, microbreweries are becoming more numerous, and North Dakota is no exception. Like their cousins the microbreweries, North Dakota's wineries are springing up all across the state, turning out bottles of traditional and not-so-traditional products. Many breweries and wineries incorporate North Dakota agricultural products such as wheat, honey and fruit, along with other unique local ingredients into their beverages. Ciders are crafted from local apples, and distilleries produce spirits made from such ingredients as potatoes, or grains and aromatic ingredients that are meticulously vapor-infused in micro batches.
Each location has its own unique personality and flavor - discover your favorite brewery, cidery, distillery or winery today!
Hungry? Most locations offer food, but for additional award-winning cuisine, classic comfort foods, and more, visit the Culinary Trail here.
Interested in visiting these locations? Check out their websites or call ahead for regular business hours.
Breweries
Bismarck Brewing Company, 1100 Canada Ave, Bismarck, 701-751-8820
Gideon's Brewing, 107 N 5th St, Bismarck 701-751-1044
Laughing Sun Brewing Company, 1023 E Front Ave, Bismarck, 701-751-3881
Stonehome Brewing Company, 1601 N 12th St, Bismarck, 701-751-1445
Phat Fish Brewing, 1031 W Villard, Dickinson, 701-761-0170
Drekker Brewing, 630 1st Ave N, Fargo, 701-352-0506
Drumconrath Brewing Company, 630 1st Ave N, Fargo, 701-645-3786
Fargo Brewing Company, 610 N. University Dr, Fargo, 701-478-2337
Granite City Food and Brewery, 1636 42nd St. S, Fargo, 701-293-3000
Half Brothers Brewing Company, 17 N 3rd St, Grand Forks, 701-757-0805
Buffalo Commons Brewing Company, 2307 Memorial Highway, Mandan, 701-595-2255
Dialectic Brewing Company, 416 W Main St, Mandan, 701-318-1328
Icewind Brewing, 349 Knutson St Unit B, Mapleton, 701-203-3579
Atypical Brewery and Barrelworks, 510 North Central Ave E, Minot, 701-833-0567
Stonehome Brewing Company, 313 Fox Hills Parkway, Watford City, 701-444-2337
Busted Knuckle Brewery, 213 11th St W, Williston, 701-577-2277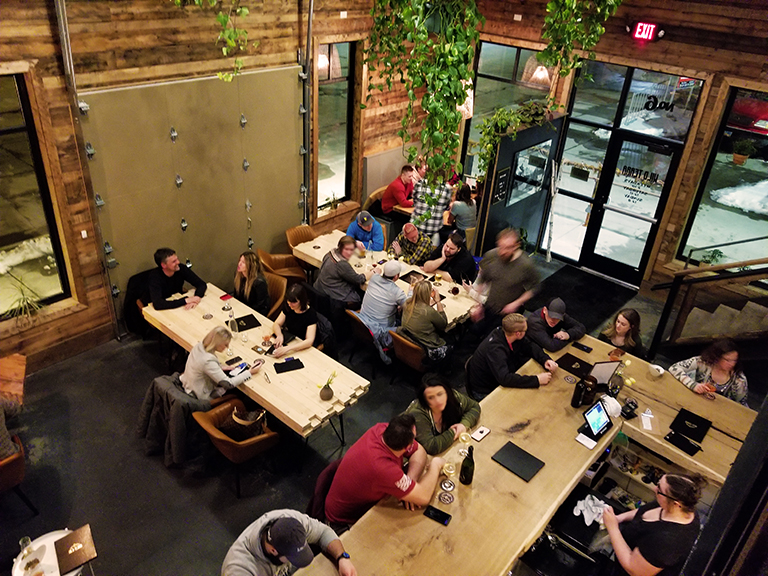 Cideries
Cottonwood Cider House, 14481 25th St SE, Ayr, 701-886-9913
Wild Terra Cider and Brewing, 6 12th St N, Fargo, 701-639-6273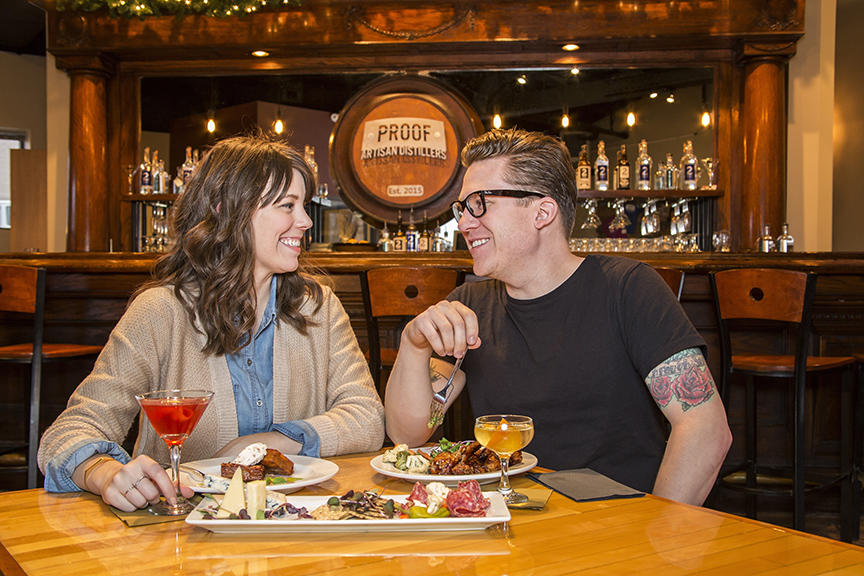 Distilleries
Big Dog Distillery, 307 S 3rd St, Bismarck, 701-751-8454
Jeff Taylor Distillery, 8413 19th Ave NW, Burlington, 701-839-5505
Maple River Distillery, 4 Langer Ave, N, Casselton, 701-347-9836
Proof Artisan Distillers, 414 4th St N, Fargo, 701-353-5853
Red Pine Distillery, 4051 Gateway Drive, Grand Forks, 701-330-9463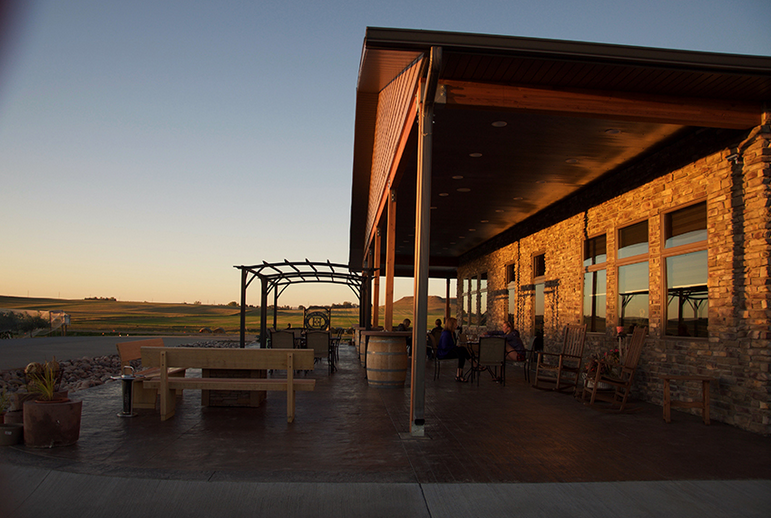 Wineries
Red Trail Vineyard, 3510 142nd Ave SE, Buffalo, 701-238-3337
Pointe of View Winery and Souris Valley Vineyard, 8413 19th Ave NW, Burlington, 701-839-5505
Dakota Sun Gardens and Winery, 955 73rd Ave NE, Carrington, 701-674-3316
Maple River Winery, 628 Front St, Casselton, 701-347-5900
Wolf Creek Winery, 3631 Wolf Creek Rd, Coleharbor, 701-220-7237
Dakota Vines Vineyard and Winery, 17355 County Rd 4, Colfax, 701-553-8807
Fluffy Fields Winery and Vineyard, 2708 21st St E, Dickinson, 701-483-2242
Bear Creek Winery, 8800 25th St S, Fargo, 701-306-7513 (Call ahead)
Prairie Rose Meadery, 3101 39th St SW, Suite E, Fargo, 701-371-3690
Prairiewood Winery, 12443, 68th St SE, Lisbon, 701-683-5866
4E Winery, 3766 156th Ave, SE, Mapleton, 701-936-9693
Urban Winery, 6 N Main, Suite 103, Minot, 612-919-7448
Rookery Rock Winery, 3660 147th Ave SE, Wheatland, 701-280-2470