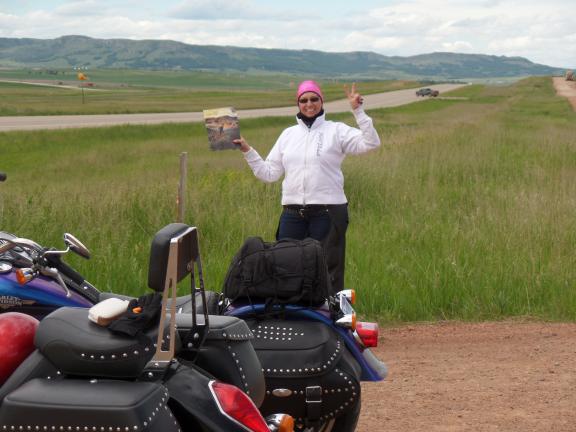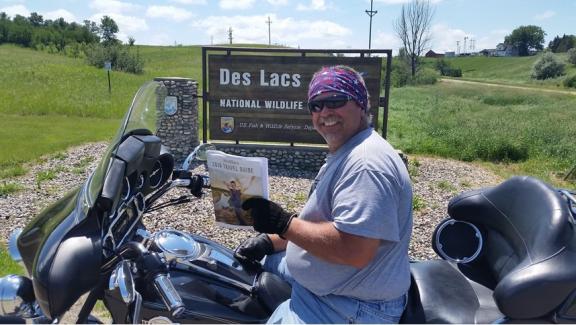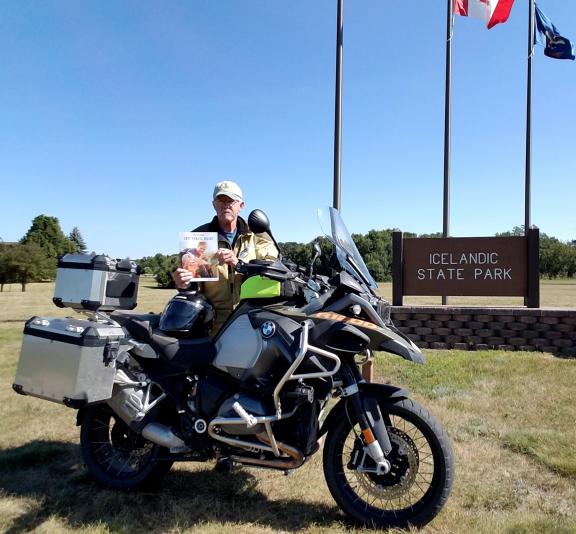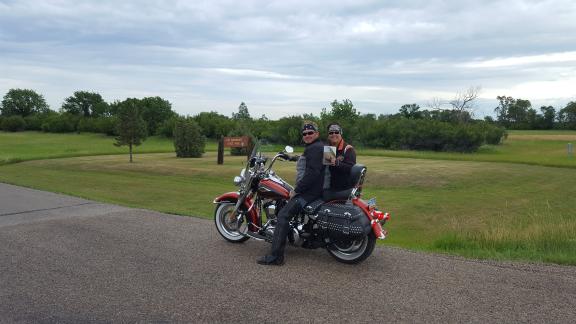 North Dakota Scenic ByRider Program
Motorcycle the state's scenic byways and backways for scenic wonders and a patch.
North Dakota's natural beauty is everywhere, from the rugged Badlands in the west, to the tree-lined rolling hills along the Canadian border and colorful fields and valleys in the east. Perhaps the best way to experience the sights, sounds and smells of this great state is to tour on two (or three) wheels. North Dakota's 10 recognized scenic byways and backways, Theodore Roosevelt National Park, 13 state parks and numerous unofficial scenic drives offer fantastic journeys for motorcyclists looking for a thrilling afternoon run or a multi-day adventure with friends.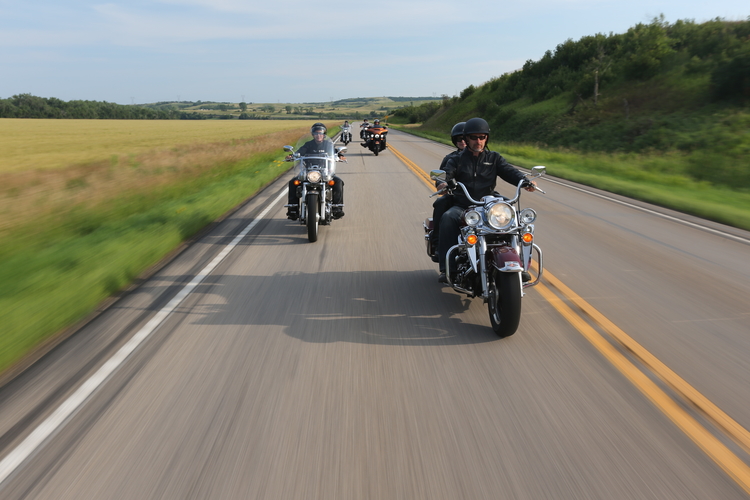 North Dakota Tourism launched the North Dakota Scenic ByRider Program in 2013 as an incentive to get motorcycle enthusiasts out on the state's scenic byways and backways. Riders traveling five of the 25 recognized routes in the state in one calendar year received a patch indicating they are a North Dakota Scenic ByRider. 
The program has expanded to include new routes and North Dakota's state parks. The expansion will make it easier for riders to complete the requirements in a calendar year for a ByRider patch.
Click here for all locations routes and locations accepted in the program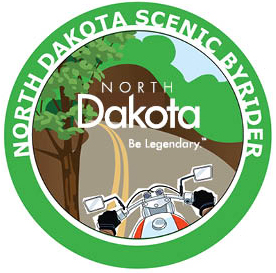 To verify you were on the route, have a photo taken of you holding a copy of the current North Dakota Travel Guide in front of your bike and a recognizable scenic area, attraction, accommodation or event at one of the accepted locations. When you have five photos, email them to Deanne Cunningham at North Dakota Tourism.
You will receive a patch for your vest or jacket verifying that you are a North Dakota Scenic Byrider. Those riding two-up will receive patches for each rider. If you completed the program in a previous year and do it again this summer, you will receive a rocker with the year inscribed.
It's often said in motorcycling circles that it's not the destination, but the ride that is the allure. In North Dakota, it's both. Quaint towns, unique dining spots and great scenery dot the landscape on the way to wherever it is you are going. Camping, hiking, music and friends await at the end of the journey.
For more information on the North Dakota Scenic ByRider Program, or to order your Scenic ByRider guidebook, contact:
Deanne Cunningham
North Dakota Tourism Division
1600 E. Century Ave, PO Box 2057
Bismarck, N.D. 58502-2057
701-328-2502
[email protected]