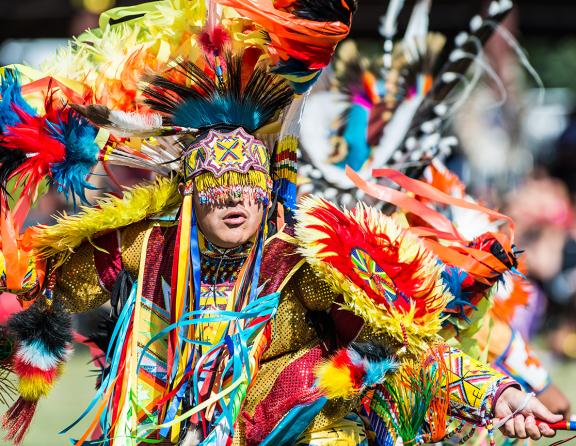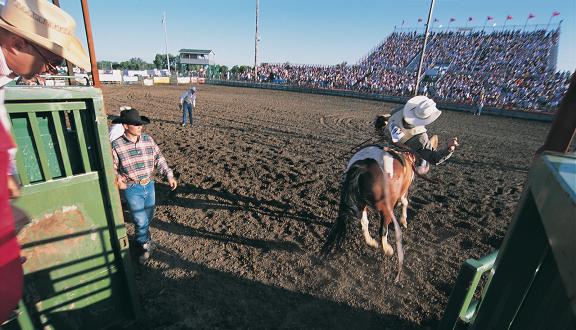 North Dakota Rodeos and Powwows
Rodeos and powwows are important parts of North Dakota's culture. Eight seconds seems so long when you're watching a cowboy hang on for dear life. From national professional events, to local high school competitions, rodeo isn't just a sport in North Dakota, it's a feel-the-dirt-in-your-teeth way of life. 
The Algonquin word "pau wau" was the Native American word some of the first Europeans associated with dancing. Although pau wau meant "medicine man" to the Algonquins, the term was eventually accepted by Europeans to refer to dancing and gatherings, later being spelled "powwow." 
Powwows were originally held in the spring to celebrate the beginning of new life, but are now held throughout the year. The celebrations often have religious significance, but are also a time for people to gather, sing, dance, feast, pray, renew old friendships and make new ones. These celebrations are still an important part of life for many Native Americans.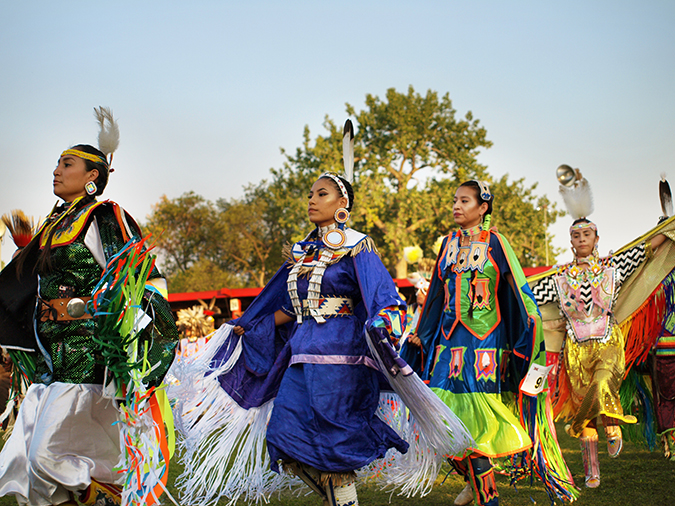 2022 Powwows/Celebrations
June 24-26 - Santee/Lucky Mound Powwow, Parshall
July 8-10 - Arikara Celebration, White Shield
July 15-17 - Mandaree Powwow, Mandaree
Aug 5-7 - Twin Buttes Powwow, Twin Buttes
Aug 12-14 - Little Shell, New Town
Aug 19-21 - Turtle Mountain Chief Little Shell Powwow, Dunseith
Sept 2-4 - Turtle Mt. Chippewa Pembina Labor Day Powwow, Belcourt
Sept 9-11 - United Tribes International Powwow, Bismarck

2022 Rodeos
June 24-26 – PRCA Rodeo - Roughrider Days Fair & Expo, Dickinson
July 2-4 - Mandan Rodeo Days Celebration, Mandan
October TBA - Minot Y's Men PBR, Minot
October 14-16 - PRCA Badlands Circuit Finals Rodeo, Minot
2022 NDRA Rodeo Schedule is as follows:
May 28 - Bowman County Fair and Rodeo, Bowman
June 4-5 pending - Elgin Saddle Club, Elgin
June 18 pending - McKenzie County Fair and Rodeo, Watford City
June 25-26 pending - Beaver Valley Horse Club Rodeo, Strasburg
July 3-4 - Towner Rodeo, Towner
July 4 pending - Sheyenne Stampede Rodeo, Sheyenne
July 7 pending - Pembina County Fair, Cavalier
July 8-9 pending - Wing Rodeo, Wing
Aug 5-6 pending - Morton County Fair Rodeo, New Salem
Aug 6 pending - Hettinger Rodeo, Hettinger
Aug 12-13 - Medora Rodeo, Medora
 Aug 20 - Grant County Fair and Rodeo, Carson
Aug 28 pending - Slope County Fair Rodeo, Amidon
Sept 23-24 - NDRA Finals Rodeo, Watford City
2022 Stark County Fairgrounds Rodeos in Dickinson
May 8, 18 & 22 - TRIO Barrel Racing
May 14 - Home on the Range Barrel Racing
May 21 - Outback Barrel Racing Jackpot
May 27 - Stark County High Stakes Barrel Racing
May 28-29 - Memorial Day Extravaganza Barrel Racing
June 8 & 19 - TRIO Barrel Racing
July 6 - TRIO Stakes Barrel Race
July 16-17 - Mounted Shooting
July 20, Aug 6 & 10 - TRIO Stakes Barrel Racing
Aug 14 - OBRA Barrel Race Jackpot
Aug 19-21 - TRIO Title Stakes Championship
Aug 27-28 - Wrangler Roping
Aug 28 & Sept 1 - PBR Barrel Race Qualifier
Sept 2-3 - Annual PBR Bull Riding
Sept 24 - Wild Rides Rodeo
Sept 30 & Oct 1 - DSU Blue Hawk Stampede Rodeo Dickinson
Check the Events page for more information!