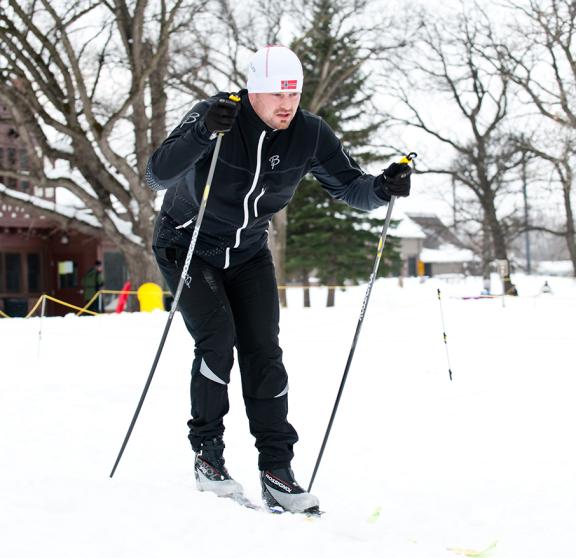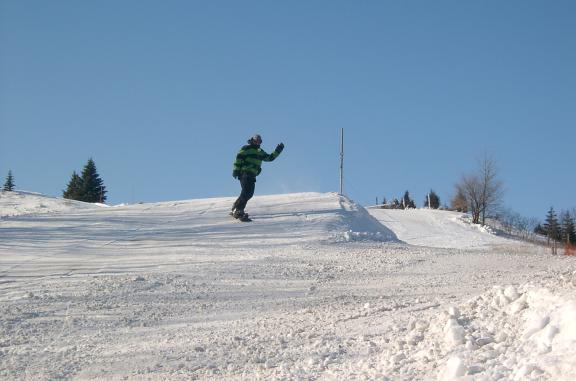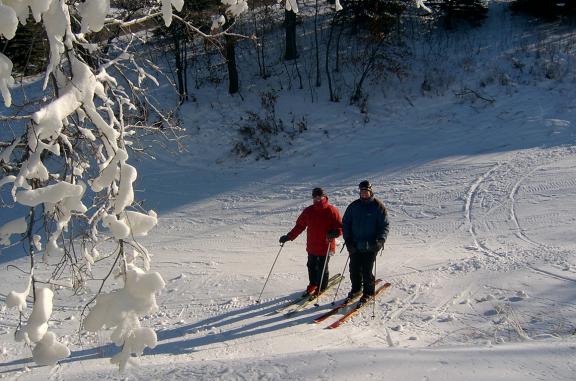 Fun and Games in the Snow
North Dakota has skiing, skating, hockey, curling and more.
You don't have to wait to be an Olympic-caliber athlete to enjoy your very own winter games in North Dakota. When the weather turns cold, head to a nearby ski run, skating rink or trail.
Get your friends together and have your own slalom or downhill run at one of the state's ski and snowboard areas: Bottineau Winter Park in the Turtle Mountains, Huff Hills Ski Area near Mandan and Frostfire Park near Walhalla. All feature downhill runs and snowboarding terrain parks for adventurous types.
Annie's House at Bottineau Winter Park accommodates the needs of skiers with both physical and cognitive disabilities. The facility supports the adaptive ski program empowering disabled skiers and their families to enjoy outdoor sports during winter while also providing a year-round facility to accommodate other adaptive sports.
If gliding effortlessly around the ice is your idea of a relaxing outdoor activity, it's not hard to find indoor and outdoor skating rinks. Olympians make it look so easy, but they, too, honed their skills at an early age on local ice sheets.
For a truly unique and difficult sport, try curling. Always popular in areas known for rather cool climates, curling exploded in popularity after its inclusion in the Olympics. Watch it, then contact your local curling club to get involved. HURRY!
Or slow down and glide through a quiet forest on cross-country ski trails. The silence of our parks and woodland trails is deafening. It's just you, the woodlands and the wildlife, making for one truly enjoyable and relaxing afternoon.
Thought your hockey playing days were over? They're not. Many cities have recreational hockey leagues for adults who want to keep playing long after thoughts of an NHL career have disappeared. Contact your local parks and recreation office to find out if there is a league in your area.